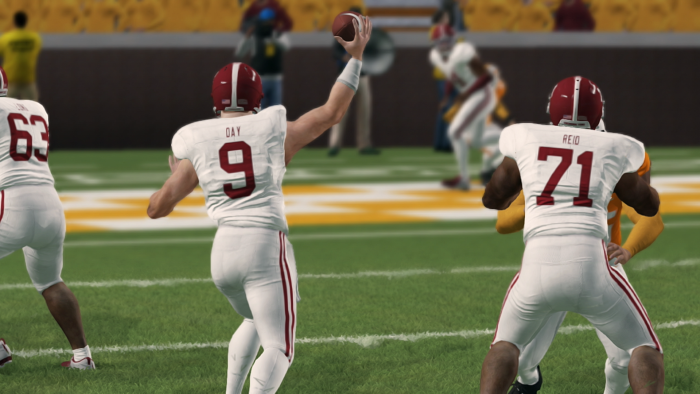 Our Wednesday night recap pits the upstart Washington Huskies vs the favored and very vocal Alabama Crimson Tide.
Alabama comes in as the leagues favorite with an eight game winning streak and the win over Auburn a week ago. Washington comes in as the leagues darling with a four game winning streak of their own and OPOY candidate in QB Cairo Croft. Buckle up, because this is going to be one of the best matchups.
PAST MATCHUPS
First Meeting.
WASHINGTON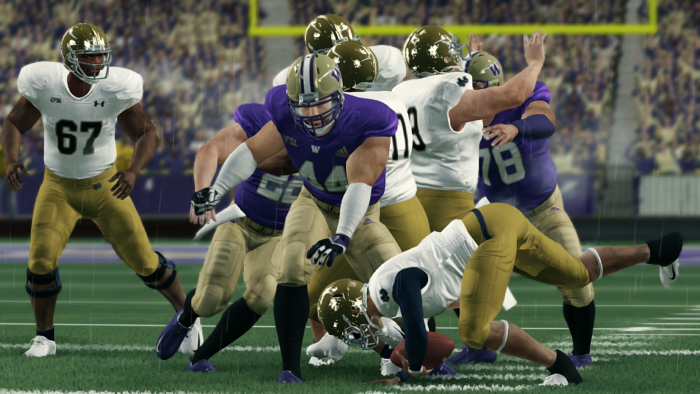 The Huskies make their first appearance in the playoffs as the at large bid and why not? Their offense leads or is in the top five in almost all the major categories and they are led by QB Cairo Croft. Croft has completed over 76% of his passes with 3,365 passing yards to his name. He has also added over 42 total touchdowns and averages 420 passing yards per game. Wideout August Alexander has been the biggest receiver for Croft this season by pulling in 53 passes, 985 receiving yards and 14 touchdowns. The Huskies have four players over 500 receiving yards to go along with all four players over 50 receptions as well. This offense lives and dies by how well Croft does and its not often he has an off night, Croft has has four touchdown passes in all but two games this season, can Alabama's defense limit him?
The defense of Washington is very underrated but is often overlooked as their offense is explosive. Led by Norman Martell and Deion Chambers, the linebacking core of this team can play sideline to sideline. Deion Prince III has been the best corner for the team with three interceptions. They don't get to the quarterback too often but Riley Hunter leads the team with nine sacks. This defense is going to be tested against some of the best wideouts and quarterback this league has seen, can the Huskies D stand up?
ALABAMA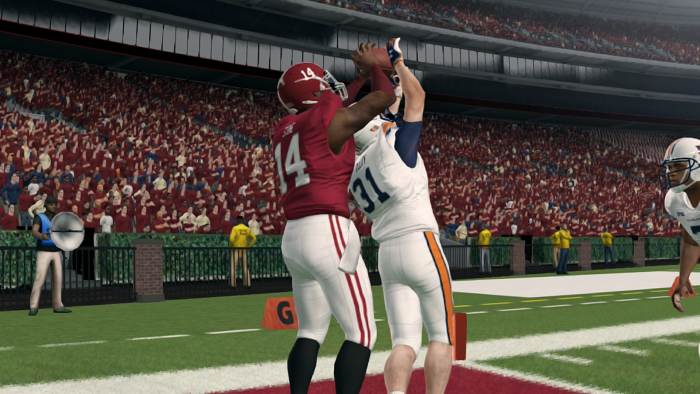 I am not used to saying nice things about Alabama, but they did finish the season 8-0 and ended Packs playoff push this season. The offense is led by quarterback Doug Day, who this season has set numerous records and is finishing up his five year career at Alabama. Day has accounted for 36 total touchdowns and just north of 3,000 passing yards. His favorite targets are obviously Joe Idol and Zach Stone, both NWO members. While not putting up godly numbers this season, Alabama wins where it matters the most on offense and will likely test this Huskie secondary. Look out, here comes NWO.
While the offense does the most talking, the defense has limited teams to just 22.3 points per game which is fourth best in the league. The run defense has been remarkable with only allowing 64.5 yards per game and allowing only 294 passing yards a game. Jessica Navarro and Terrell Morris have been the beasts up front with 30 sacks between them both. Samson Gump, Shane Yost and Shane Thompson all have three interceptions a piece and will need to play big time against an offense like the Huskies.
WHAT TO WATCH FOR
Like our first matchup, this game has the makings of an all out offensive brawl. Defenses will be secondary tonight as Alabama has won matchups where the game was low scoring. However, Washington has proved that they belong on the big stage with the big dawgs and this should feature a great matchup.
HORNS PREDICTION
This game has the makings of a Cinderella and probably the likeliest of upsets of all the games this week. Washington has come in red hot behind OPOY candidate Croft, while the NWO crew of Alabama want to prove their undefeated season. Alabama can win this game if they keep the score low but their offense can stall out at times. I like Washington here in the upset, 41-34.