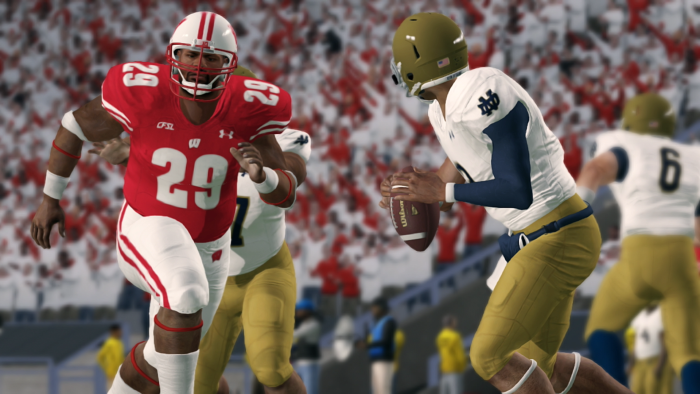 Tonight the two top dogs of the B1G will do battle in the first round of the Season 13 CFSL Playoffs. Wisconsin will play host to Notre Dame in a rematch of a week 7 game in which the Badgers absolutely dominated the Irish. For those who don't remember, Notre Dame was riding a record-breaking win streak heading into that matchup, and Wisconsin was able to beat them 45-7. The Irish were held scoreless until the 4th quarter, and AD, Wookie, had to go back to the drawing board.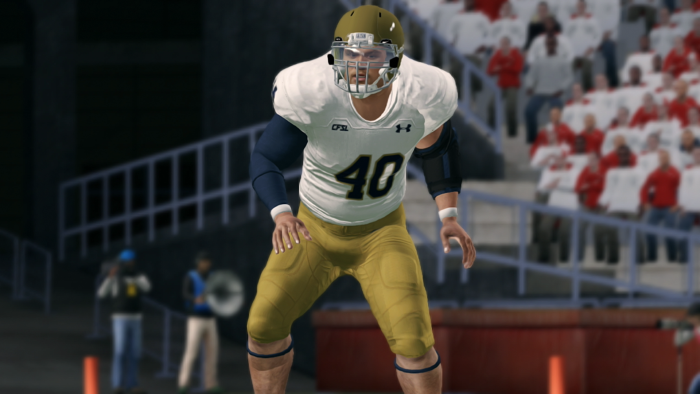 That's all in the past. The beautiful thing about the CFSL is anything can happen once two teams step onto the gridiron. Wookie knows this just as much as anyone. He's been around since Season 8, and has seen upsets, blowouts, and everything in between. Because of that, he knows his Irish have a chance heading into tonight's matchup. Despite the result just a few short weeks ago, Wookie believes he truly has the best team in the B1G. "It's time to make it right…it's time to settle the score." One thing the Irish will have to do in this game is protect their quarterback, KyShawn Williams. Williams completed just 53% of his passes in the previous matchup, mainly due to the Wisconsin defense basically setting up camp in the Notre Dame backfield. Deuce Williams, HB, will also have to improve his numbers from 2 weeks ago, as he was held to only 59 yards, and was unable to find the endzone. On the defensive side of things, they are going to have to contain QB, DeAnthony Jones. He was able to extend drives with his legs in their last matchup, and if ND wants to have any chance of winning, they'll have to contain Jones.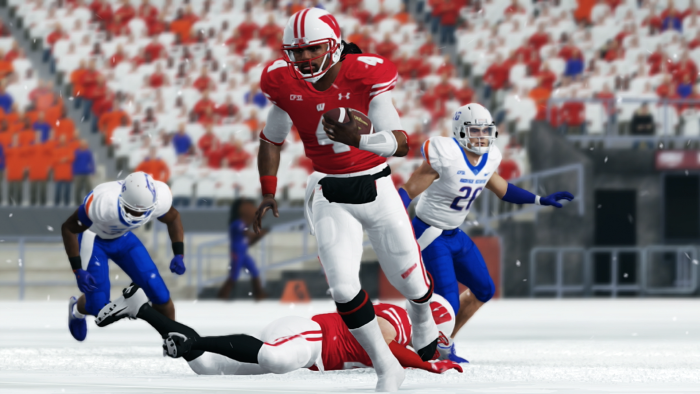 Wisconsin's game plan should be fairly simple; do what they did last time. Wisconsin AD, LeeJ knows it won't be easy. "We feel good. It's hard to beat any team twice, much less a team as tough as ND" The most important thing for them is to not take Notre Dame lightly. They didn't go on a 17-game win streak without being a very good team. Their defense, led by Iman Porter, will have to keep up the pressure on the ND backfield. If they can muster up 9 sacks like they did in the last game, they shouldn't have any issues with the Irish offense. On offense, the need to get RB, Richard Fountain, involved early and often. He fell just short of the century mark last time out, and will need to improve those numbers if they want to dictate the flow of the game.
It's time for the playoffs in the CFSL, and as I said earlier, anything can happen. One can't write a preview article without giving their prediction of the outcome, right? I'm going to have to side with history here, and take the Badgers. It's hard to argue based on the results of the previous matchup. LeeJ was able to come up with the perfect game plan last time out, and I expect much of the same this time around. While I do think Wookie and the Irish will put up more of a fight, I'm saying the champs will come out on top, 42-28.