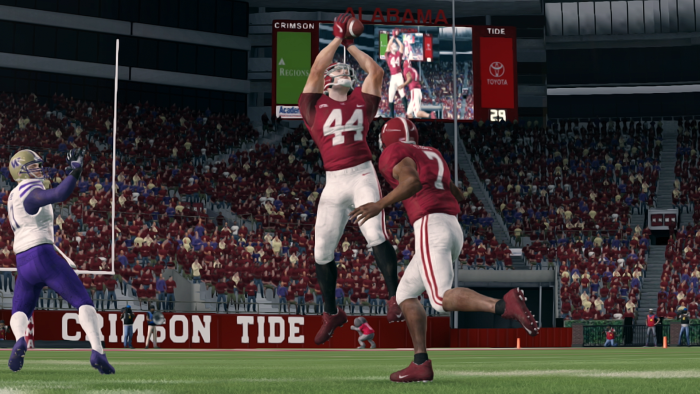 The sixth ranked Texas Longhorns take on the undefeated and second ranked Alabama Crimson Tide in this years edition of the Gator Bowl. Both teams enter tonight with impressive victories in their first round playoff matchup. Texas was able to dispatch Oklahoma State, 51-29, while Alabama beat Washington, 33-20. These two proud programs meet only for the third time in CFSL history, with Texas coming on top both times.
PAST MEETINGS:
Season 7: Texas 45 – Alabama 22
Season 6: Texas 31 – Alabama 15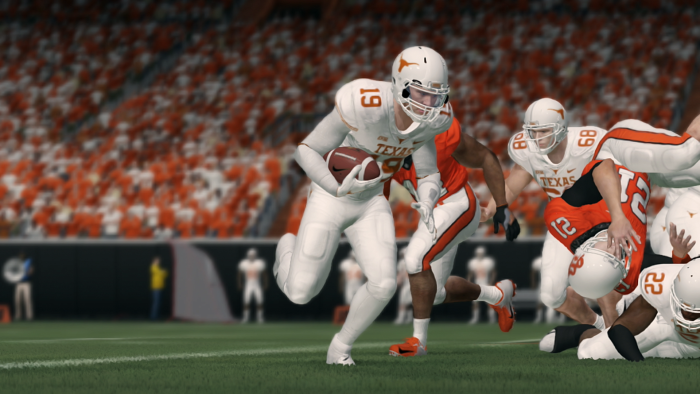 TEXAS LONGHORNS
Texas was able to move on from the first round thanks in part to their stellar offense. After trailing early, the Horns were able to put up 24 points in the second quarter and never looked back, winning 51-29 over Oklahoma State in their biggest win of the series. QB Kai Kohko looked ever the part as the OPOY candidate with five total touchdowns and over 400 total yards. Quincy Meyers caught six receptions for 124 yards and two touchdowns as the defense contributed with three turnovers.
ALABAMA CRIMSON TIDE
Alabama was able to stave off the upstart Huskies with their 33-20 performance. Doug Day passed for almost 400 yards with three touchdowns but also gave life to the Huskies with three INTs. The NWO crew provided three touchdown catches and over 125 receiving yards combined. Alabama has found a way to win close games but will receive another big challenge against Texas.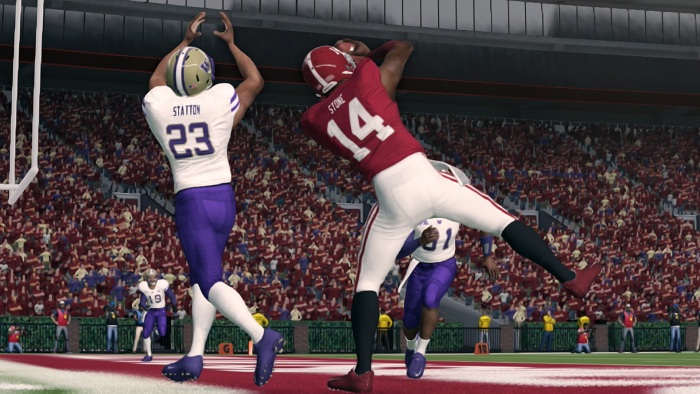 WHAT TO WATCH FOR
Offense is going to be the name of the game for both teams, as these two teams can score points. Star power is also big in this game with Kohko and Meyers against Day and NWO. Day is looking to continue his career in his last season while Kohko is looking for that big signature win to steamroll his.
WHAT THEY ARE SAYING:
"HornsDwn.jpeg" – DTHall
"I am excited for the matchup against Texas. We match up well on paper. As much back and forth trash-talking this really will be a "leave it on the field," type of game. I feel Bama is a more complete team but it's hard to make up for the experience that Jooby has overall. I feel the winner of this matchup will be the next national champion." – WorldClassMatt
"Theres a country song out called "I Hate Alabama", its actually good" – STMac15
"Cass bout to have a field day with y'all receivers" – Kyzir Washington
"We scoring 21" – Syrok18
HORNS PREDICTION:
Alabama is undefeated for a reason and should come into this game as a favorite. But unfortunately, anyone outside of Tuscaloosa likely feels that this is Texas's game to lose. Alabama needs to keep the game close in order to beat Texas. If their defense can slow down Kohko, then its game over and Alabama is undefeated for another week. However, Texas has been on a roll lately and proved in their win over Oklahoma State, they are still not to be messed with. I am taking the Horns here, 48-24.