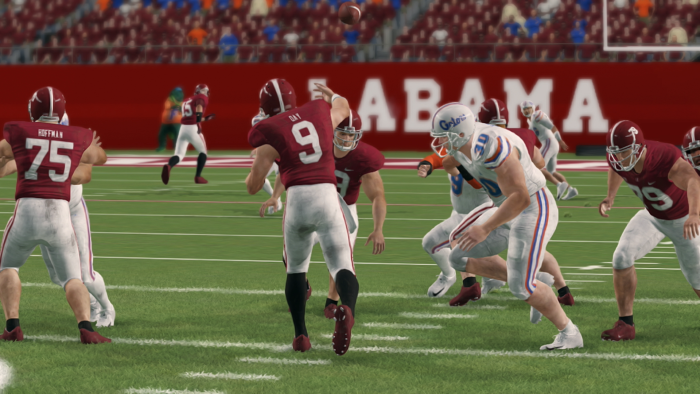 Last offseason, I sent a poll to each staff for each team in the CFSL to fill out. I went over the results on an article before the season started on what teams will improve, fall back, and who their toughest in-conference opponent would be. Now with Season 13 officially in the books, I thought it would be a good idea to revisit and see how right and wrong the coaches were in predicting who would do what on the field this season.
Question 1: Choose up to 3 non-expansion schools you think will have a better record this season.
The most obvious thing that jumps out to me is despite nearly half of the responses calling for Michigan to improve, the Wolverines actually fell from 3-6 to 2-5 after a disappointing first season for Horns, including a close rivalry loss to Ohio State in The Game. Michigan still has a bunch of talent, so I do think the potential is there, but that is the biggest miss not only on this question, but for probably the entire poll.
As for the other two top voted teams, Ohio State and Alabama absolutely fit the bill for improvement. After going 4-4 in Season 12, the Crimson Tide rebounded with a great recruiting class and led by Senior QB Doug Day, Alabama went undefeated in the regular season before losing a close game to Texas in the Semi-finals. For Ohio State, Jeff in his first season as AD for the Buckeyes turned a 1-7 squad that didn't win a game in Big 10 play into the PIT Champions and a final record of 8-3. Had the award nominations come out a week later he likely would be up for AD of the Year and possibly got my vote too. The sky is the limit for both of these teams next year, and for the team staffs that responded to this poll, 2 out of 3 ain't bad. As for some misses on this question, Oklahoma State wasn't picked by any staff member to improve, but went from 5-4 to 7-2. LSU also went 9-1 after going 3-5 in Season 12, and again very few seemed to think they would go far this season.
Question 2: Choose up to 3 non-expansion schools you think will have a worse record this season.
In my original article, this question definitely got the most attention with Notre Dame, who was in the middle of their historic win streak after going undefeated in Season 12. With 1 loss this season and a win this year in the National Championship, while technically Notre Dame fell back, you can hardly call this year a failure. The Irish continue to be one of the top teams in the CFSL and now have back to back titles to defend for Season 14. Texas also got a lot of votes to fall back from their 9-2 record and Season 12 National Championship appearance. While true that Texas technically had a slightly worse record, they also still made this year's championship, so again I think Jooby will live.
For other teams Wisconsin did go from 8-2 to 6-3, but still continued to play well. Florida State fell to 4-6 after going 6-3, which some responses caught, though Oklahoma State proved quite a few coaches wrong too. No one picked Michigan before their aforementioned drop, and only 2 correctly predicted Iowa would go from 4-4 to 2-6. Still, this question was somewhat accurate of what happened.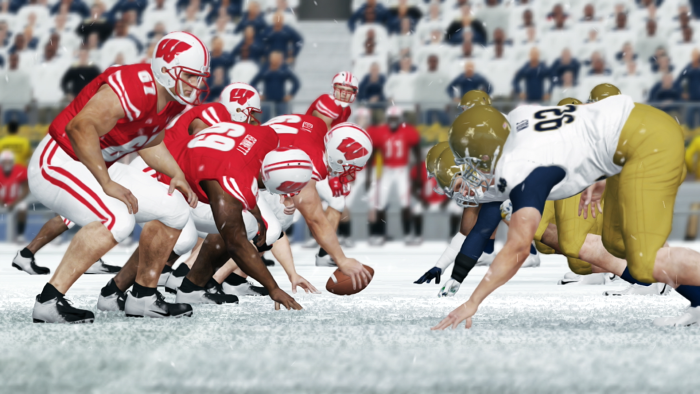 Question 3: Who will be your toughest in conference opponent this season?
Finally, I asked teams which teams they thought would be their toughest in conference opponent. Notre Dame and Texas led, no surprise there. The SEC seemed to be aware of the danger Alabama posed this season before others, getting a few responses notably. Again, this question was largely accurate in who would be a danger this season. Shout out to the one coach who correctly predicted Kentucky would be a big challenge in their first year as well.
So, what can we conclude from this poll? Not much. As expected, those in charge of preparing their teams each season are pretty in tune with who the better teams are and what direction teams are going. Oklahoma State's performance this season definitely is something that league coaches weren't expecting, and Michigan's fall is easily the biggest surprise in the other direction. On a final note, I do know that this poll was popular, so while I don't anticipate doing this exact poll again, I am planning similar polls in the future on various questions. Stay tuned!