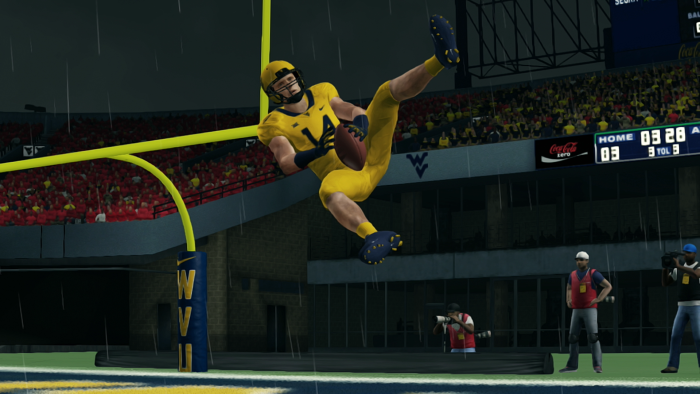 As we seemingly inch closer to the season 14 kick-off I climb back into the booth and take a look at one team in each conference that should make the biggest improvements this season. When you look at the final standings last season it is maybe easy to see why these may not be so bold. Two teams last season finished with a goose egg in the win column and two others finished with only one. So, without further ado, let's jump into things.
B1G: BOISE STATE BRONCOS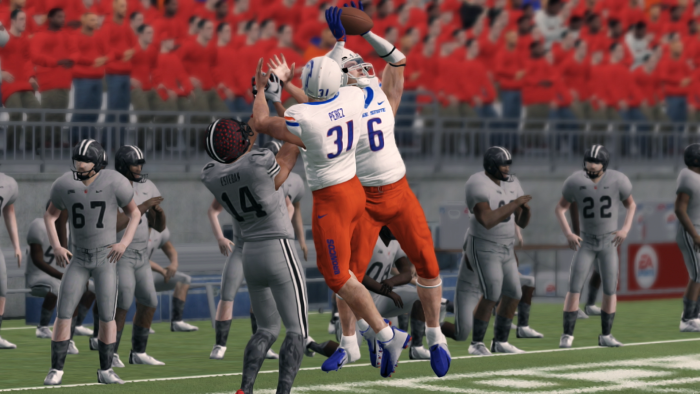 As I sit down to write this article the playbook draft hasn't happened yet. So I am going to make an assumption and say that Clutch has ended the triple option experiment in Boise. The Broncos ran their way to a 1-7 record last season, leaving them with a lot of room to grow. Michigan and Iowa both finished 2-6 and I would not be surprised to see both of those teams improve as well. But Boise getting back to a more conventional offense I think bodes well for the Broncos. Getting QB Ryan Smith comfortable again will be key. And this is not to say they will abandon the running game. With two stellar Sophomore running backs, Tavian Tyree and Rashaud Black, the ground game is very much still alive. But look for a lot more balance and explosiveness from the Bronco offense this season. Pair that with a defense built to compete in the very talented Big 10 and Boise State is my choice to be the most improved in the conference.
Big XII: WEST VIRGINIA MOUNTAINEERS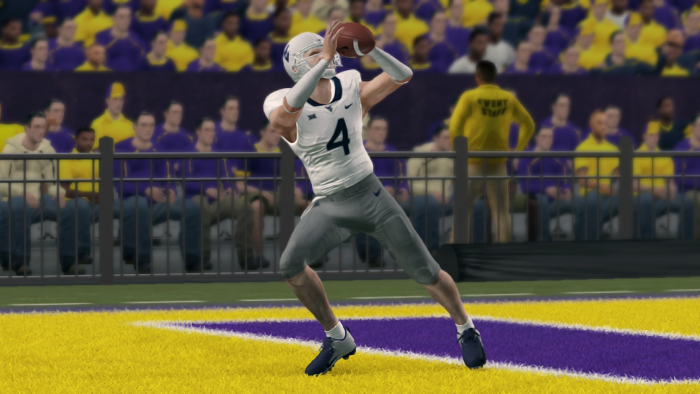 Sure, this pick might look slightly biased. And maybe it is. But look inside the Big 12 and tell me what team has the most potential for a big leap forward. Yes, A&M, Nebraska, and Missouri should show improvements from a season ago. The Aggies won 3 games while running the triple option, Nebraska won 3 and made it to the PIT, and Missouri won only 2 but they have a new AD with a title under his belt. Those three teams will be better for sure. But the Mountaineers, well they have a chance to climb this season. Last season the Mountaineers were outmanned and outgunned all season. They still had games that they could have (maybe should have won) with another play or two in key moments. They have found more talent on the back end of the defense which was the weak spot last season. Is that enough? Only time will tell, but even if WVU wins 3 games this season it would be tough to argue that they would be the most improved in the Big 12.
SEC: MIAMI HURRICANES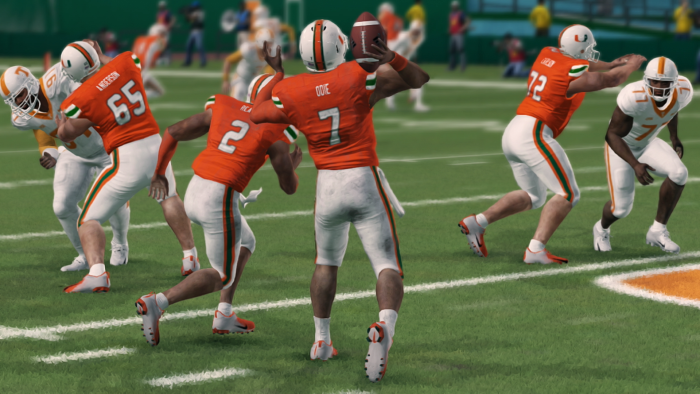 The SEC was the hardest of the three conferences to decide which team I was going to select to show the biggest improvement. The Vols last season finished 0-8 and you would think that gives them the biggest room for improvement. Logan is stepping in as the new AD on Rocky Top and brings a lot of experience with him from the cornfields of Iowa. And while I'm confident that Logan will win games this season with his offense, but will the defense hold up. That is why I'm giving the nod to the Hurricanes. Last season the Hurricanes should have been better than 1-7 with the talent that they had on the roster. And even though they too have a new AD in Joe Gates, and even though they lost some talent from that roster, they have added pieces in the right spots to make them a team that should win many more than 1 game in season 14. The same question does arise for MIami however. Can their defense, especially the secondary, hold up against the SEC gunslingers that they will see this season.
So as I tidy up the booth and get ready for another fantastic season in the CFSL I hope you enjoyed the look at who I believe will be the most improved teams in season 14. Don't forget the season kicks off on April 11th, I hope to see you all there.