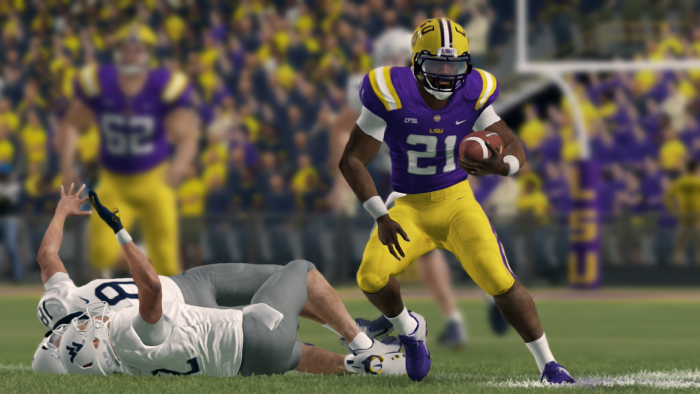 By: STMAC
Here we are again. Another CFSL season is upon us, and the Big XII teams are set to battle it out for the conference title. Season 13 brought some fireworks, and we expect nothing less from these teams in season 14. There are a few question marks surrounding some of the teams, but I think it's safe to say that a couple of the Big XII's powerhouses could be in the running to make it to the national title game. Let's take a look at each team!
LSU Tigers (S13 Record 9-1, 6-0)
Last season's Big XII champions are re-loaded and ready to get going! Following a disappointing loss in the Rose Bowl Game to eventual champions, Notre Dame, the LSU Tigers have had a great offseason. QB Justin Morris Jr transferred to Iowa, so it will be elite freshman, Moses King, under center for the Tigers this season. He will have plenty of options to throw to this season, as LSU returns multiple 5-star receivers, as well as bringing in 5-star freshman, Markell Lewis. Their biggest additions were on the defensive side of the ball. There will be three elite free safeties headed to the bayou this season, along with an elite cornerback in Duke Stover. LSU's defense was already one of the best in the country last season, and these additions are set to make them even better. Losing Dillon LeBlanc will be tough on the Tigers, but expect the LSU staff to put the right players in the right position to make plays this season. They could be a serious title contender in season 14.
Key Players:
QB Moses King
FS Maverick LeBlanc
DE Tre Hawkins
Texas Longhorns (S13 Record 7-4, 5-1)
It was deja vu all over again for Jooby and the Longhorns last season, as they fell to Notre Dame in the title game for the second season in a row. Following a rough start, they were able to bounce back and finish second in the Big XII and make it to the championship game, only to fall short again. Can Jooby finally get over the hump this season? That seems like a question we've been asking for a long time, but he's put together a recruiting class that could see the Longhorns finally claim glory. Kai Kokho returns at QB, and he could have a new favorite target opposite Quincy Meyers this season. Former Oregon Duck WR, Anthony Delano, has made his way south for his senior season, and he is looking to help Texas find paydirt early and often. Also joining the receiving corp for Texas is elite freshman, Brandon DeMoura. If Charlie Reeder can improve on his S13 numbers, we're going to see another high-powered Texas passing game. On defense Jooby was able to add three elite players, one MLB in Zach Flowerday, and two CB's in Scott Hall and Max Capone. They could make another run, but it's all up to how all this talent can mesh on the field.
Key Players
SS Joey Cass
QB Kai Kokho
WR Quincy Meyers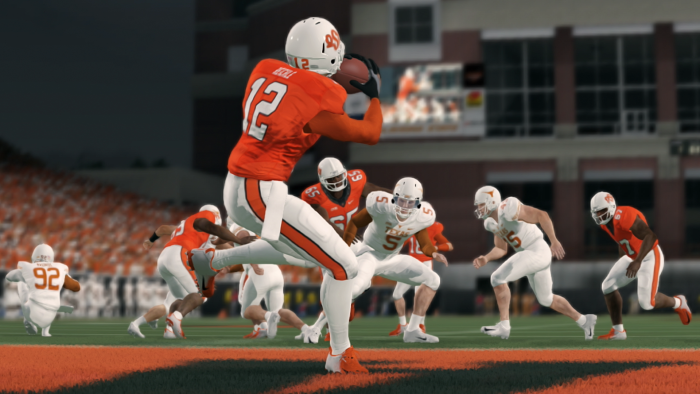 Oklahoma State Cowboys (S13 Record 7-2, 5-1)
Oklahoma State put up some great numbers last season. Finishing third in the conference, they received an at-large bid into the playoffs, bowing out in the first round to Texas. Based on their recruiting class, they took that loss personally. AD, OkSt, hit the transfer portal hard, landing elite OLB, Joe Miller, three 5-star WR's, and a 5-star CB. As for freshman recruits, it was elite or bust for the Cowboys. They were able to beef up their defensive line, landing three elite DL, and added elite FS Matt Jones for good measure. Harrison Murray returns at QB, and he's looking to make a statement in his final season. He and RB, Jordan Hammer, are going to need to continue their excellence from season 13 to make a run, but this team is poised to turn some heads again this season. Brandon Reichle will likely be Murray's favorite target again this season, and I'd expect him to go over the 1000-yard mark this season.
Key Players
QB Harrison Murray
OLB Joe Miller
DE Alden Foster
Oklahoma Sooners (S13 Record 6-5, 2-4)
The Sooners will be the first to tell you that they disappointed in season 13. Jim Carr's 3700 passing yards weren't enough to overcome some misfortunes, as Oklahoma finished under .500 in the Big XII. Add the fact that they lost to both rivals (Oklahoma State and Texas), and it truly paints the picture of a tough year for the Sooners. However, the beauty of the CFSL is there is always another season on the horizon, and that is what Oklahoma has in front of them. They added elite OLB Damian Lewis in the transfer window, along with 5-star WR Austin Wilson. Their incoming freshman class is also pretty good, adding an elite MLB in Dan Stroker and 5-star FS Conner Elmore on defense. They also added 5-star RB Cedric Yardy and 5-star WR Carlton Rhodes on offense. The real story in Norman is that of newly-appointed QB, Vinny Nixon. Nixon transferred from Bowling Green after season 12, and played WR for the Sooners last season. He will be under center in week one against Ohio State, and his play could be the deciding factor on how Oklahoma's season will go. The Sooners' staff has a lot of faith in him, and his ability to play both positions was one of the reasons they brought him in last season.
Key Players
QB Vinny Mixon
WR Carlton Rhodes
OLB Damian Lewis
Texas A&M Aggies (S13 Record 3-5, 2-4)
Another team looking forward to a clean slate is Texas A&M. They were on the receiving end of some pretty big blowouts last season, and they're looking to season 14 as a chance to right some of the wrongs of the past. They absolutely slayed the transfer window, nabbing six players that are either 5-star or elite. They also landed 5-star freshman DE Dior Banks IV, who is expected to be an anchor on their defense. They are taking a chance on Tennessee transfer QB, Terrell Allen, and hope he can find his form in an Aggies helmet. While struggling the last two seasons, Allen comes to his third school hoping to improve on his numbers, and find a system that he can fit into (not easy when you're 6'8" and 310 pounds. 5-star OLB Weston Wimberly will look to help Banks IV lead a defense that, to be blunt, has a lot of holes. The Aggies will be attempting to replace three-time All-American MLB, Allie Peters, with a walk-on. That's not to say they aren't able to land a couple good players late in the recruitment window.
Key Players
DE Dior Banks IV
OLB Weston Wimberly
QB Terrell Allen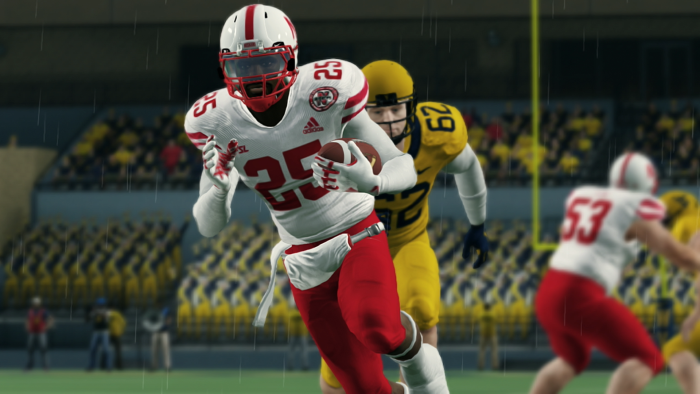 Nebraska Cornhuskers (S13 Record 3-6, 2-4)
Nebraska is looking to rebound after another tough season. The Cornhuskers haven't had a season over .500 since season 7 when they were in the Big 10. They've struggled since coming into the Big XII, and it doesn't look like that is going to change this season. Let's face it; the conference is really good, and someone has to be "that team" After only landing two 5-star recruits, the Huskers rounded out their roster with a few 4 and 3-stars on both sides of the ball. I truly believe they could finish last in the conference this season. It's going to take an incredible effort from the freshman 5-star pairing of QB Riley Rury and WR Nolan Ellis to get this team to have their first winning season in a long time. But hey, the games aren't played on paper, and AD, Rury, could make a huge jump this season. Who am I to judge?
Key Players
QB Riley Rury
WR Nolan Ellis
DT Chrisy Sutton
Missouri Tigers (S13 Record 2-6, 2-4)
Doma returns to the AD ranks, looking to turn the tide for a Mizzou team that struggled last season following the departure of QB Kai Kohko to Texas. That's not to say they can't return to their previous form where they finished 6-3 in season 12. Doma brings with him RB Axel Riggs, an elite transfer from Texas. He also landed 5-star DT Ben Norg in the transfer window. The biggest question for the Tigers will be on offense. After being unable to secure the services of any 5-star or elite offensive players, Doma will turn to veterans such as Riggs and elite WR Terry Williams II to score points. Almedin Colakovic returns under-center, and will look to improve on his numbers from last season. While his completion percentage (76%) was admirable, he needs to throw more touchdowns. Perhaps taking a few more chances this season in a new system will help the Tigers get back to their winning ways.
Key Players
RB Axel Riggs
QB Almedin Colakovic
DE Les McAdoo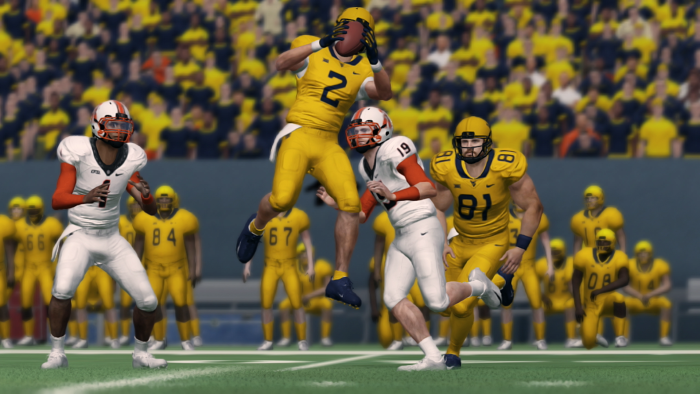 West Virginia Mountaineers (S13 Record 0-8, 0-6)
It's no secret. It's hard to win in the CFSL. It's even harder to win when you're a brand new team in the CFSL, and West Virginia is a prime example of this. They were unable to get a win in their debut season, but there's good news for them. They can't possibly be worse. Quite honestly, I expect them to have a decent season. Will it be something to write home about? Probably not, but the folks on the roster shouldn't be looking at a 0 in the win column this season. BigMurph hit the recruiting trail hard this offseason, and his incoming class is quite respectable. While being unable to land any transfers (whether by design or not, I'm not sure), he was able to bring in a host of elite and 5-star talent on both sides of the ball. Elite DE Emma Leigh was one of the most highly-touted defensive recruits in the class, and it looks as if she will be anchoring this Mountaineer defense along with elite freshman CB AD Powers. Add 5-star CB Cosmo Mintz to that group, and the defense starts to take pretty good shape. Kevin Barnes returns as the signal caller this season, and he desperately needs to protect the ball this season if he wants to give his offense a chance. Throwing more interceptions than touchdowns, as he did last season, is never going to put your team in a good position to win a lot of ball games. If they can protect the football, I'd expect to see a few couches burning in Morgantown. Not often, but once is better than never, right?
Key Players
DE Emma Leigh
CB AD Powers
DE JayShaun DeRollo
So there you have it; your CFSL season 14 Big XII preview brought to you by yours truly. This conference has a history of success, and I'd bet a lot of sportsbook dollars that one of the teams in the title game is going to be one of those listed above. As for the conference standings prediction? See below:
LSU
Texas
Oklahoma State
Mizzou
Oklahoma
Texas A&M
WVU
Nebraska