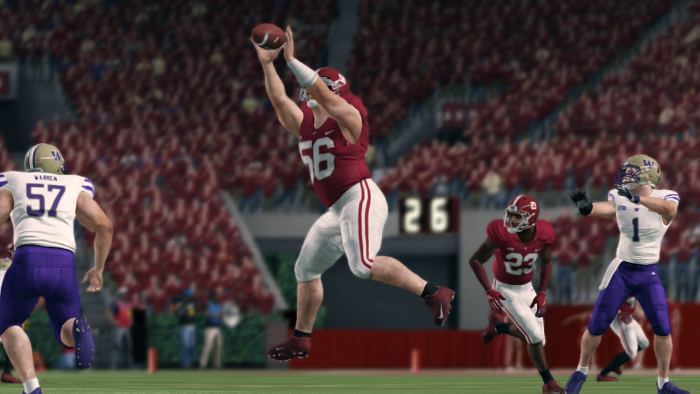 By Jathan
If History could speak, it would probably say that the SEC was the most exciting conference in the CFSL. From tight competition every week, to an undefeated team in the regular season, the SEC is coming off one of its craziest seasons yet. We've come to expect excitement from these 8 teams, and nothing is changing in Season 14. In this article, we're going to preview each team, how they did last season, and how they project to perform in Season 14. Finally, I will Project each team as either Top Tier, Middle Tier, or Bottom Tier. Let's Go!
---
Miami Hurricanes
Starting us off is the Miami Hurricanes. Miami had a disappointing showing last season, with only a single win coming in their eight games. In six of their eight games, Miami lost by 20 points or more. That isn't exactly ideal, but one bad season doesn't define a program. A lot has changed at the U this off season, and Miami fans can get excited about the future. Joe Gates has taken over as Athletic Director, which is one of the better hires of the off season, in my opinion. Gates has proven himself at Oregon, and loves the University of Miami. This is the recipe for a great AD. Gates has started his tenure at the U by revamping the offense. Daven Brewer joins the squad at tailback, a shorter, bulkier back with big play potential. Complementing him is new Wide Receiver Jalen Thomas. Finally with some big time weapons, Quarterback DaShawn Odie looks to have a breakout season. It might be a hot take to some, but I have the Hurricanes bouncing back nicely this season.
Season 14 Prediction: Middle Tier
---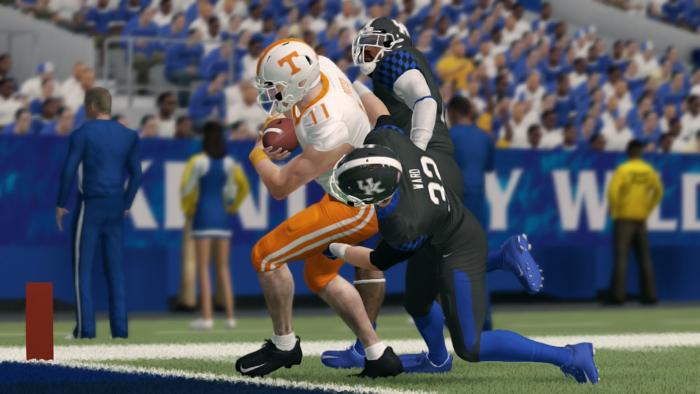 Tennessee Volunteers
The Volunteers are another team coming off a disappointing Season 13. The Vols were one of only a couple teams in CFSL history to go 0-8 in a season. Despite the rough season, the start of Season 14 marks the beginning of a new era in Knoxville. New AD Logan Mitchell has been outspoken about how excited he is to lead the Volunteers, and I think he has a chance to turn this program around. The roster is going to look different this season, led by Elite Freshman Wide Receiver James Freeman. Freeman is from Tennessee, so he looks to be the hometown hero for the Volunteers. Some old pieces still remain as well, led by Quarterback Lee Potter. I want to be clear here: I think Logan is going to turn this program around. However, looking at the roster, I think it will take another season of recruiting and rebuilding to turn this program into a contender.
Season 14 Prediction: Bottom Tier
---
Florida State Seminoles
The Seminoles came into Season 13 extremely confident in the roster and coaching staff they had assembled. However, this confidence didn't translate into the championship season they were hoping for. The Seminoles struggled in the SEC, only winning two conference matchups on the season. This wasn't from lack of talent, though. After another fantastic recruiting class that included two Quarterbacks, Florida State has no excuse if they flop again in Season 14. The roster is scary on paper, so the Seminoles are looking to finally translate their big time recruiting onto the field. I think this is the season that the Noles finally start to walk the walk again. Expect them to be in the conference championship hunt this season.
Season 14 Prediction: Top Tier
---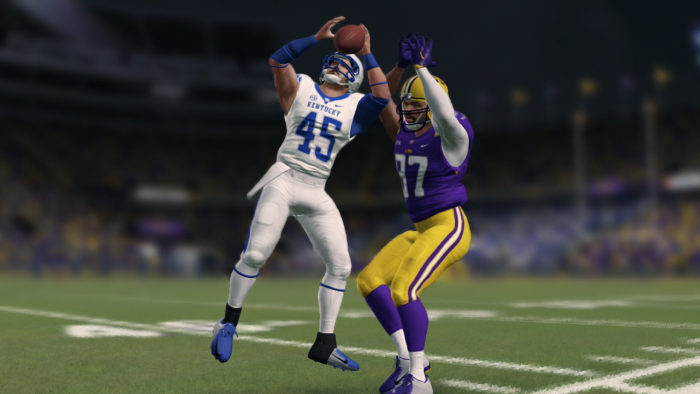 Kentucky Wildcats
Kentucky entered the CFSL last season and got to work quickly. The Wildcats had a 4-2 conference record in their inaugural season, an impressive feat in such a competitive conference. Not much changes in the Kentucky roster, as they had a small recruiting class this offseason. This isn't a bad thing, however. This roster is stacked across the board: Scott Pinesaw, Tucker Quirk, Taylor Copley…you get the picture. Here is the big question for the Kentucky Wildcats in Season 14: Can they find the right scheme to help their talent succeed? Kentucky gave up 30 or more points in 5 games last season. If they can get that number down, this is a team that can compete with anyone. I'm tempted to go top tier here, but I think they fall just outside the upper echelon. Trust me, though. I am not sleeping on the Wildcats.
Season 14 Prediction: Middle Tier
---
Clemson Tigers
The Clemson Tigers were an interesting team in Season 13. The Tigers seemed like a different team every week. One week they give up 45 points to Michigan, then they beat a talented Florida State team just a few weeks later. It's hard to know what to expect from Clemson, so let's look at the team on paper. Last season, the offense ranked 7th in points for. This means they scored less points than everyone in the conference, excluding Miami. They could make up for this with a good defense, but their defense was in the middle of the pack statistically. Clemson could have seen big benefits from a big recruiting class this offseason, but they didn't make many big signings. I hope Clemson surprises me, but I see Clemson trending downward this season.
Season 14 Prediction: Bottom Tier
---
Auburn Tigers
I can almost guarantee that my prediction for the Auburn Tigers will be at least partially wrong. I wouldn't have predicted a good season from the Tigers last season, but they ended up being without a doubt the second best team in the conference. Quarterback Jason Lemmy enjoyed his best career season, while the defense played fantastic, giving up only around 20 points per game in the regular season. If we just go off of last years outcome, Auburn should be a team that competes for the Conference Title. I don't think the story is that simple, however. Auburn moves to the leadership of interim AD Allan. Allan doesn't lack experience, but going from Matt Pack to almost anyone is a step down. We also know how important recruiting is in the CFSL, and Auburn had a very slow offseason on the recruiting front. They have a lot of talent on the roster already, but the lack of young talent could hurt the team. Auburn will be back to success soon, but I think this will be a tough year for the Tigers.
Season 14 Prediction: Bottom Tier
---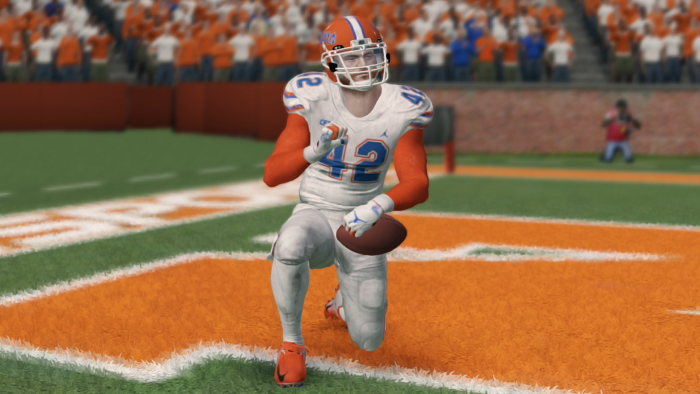 Florida Gators
The Gators are looking to take yet another step forward as a program in season 14. The Gators had a decent showing in Season 13, with a solid offensive attack leading them to a 5-4 overall record and a 4-2 showing in the SEC. However, this is far from the same Florida team that we saw last season. The Gators revamped their coaching staff, bringing in new Offensive and Defensive Coordinators. The biggest question mark for the Season 14 Gators will be at the Quarterback position. Ronnie Blevins has been one of the best quarterbacks in the CFSL since Season 12, but he moves on to the New Orleans Saints this season. The Gators replace him with former bitter rival Rocko Lacey, former Florida State Quarterback. Can the Gators take a step forward under new leadership? We will find out soon enough.
Season 14 Prediction: Middle Tier
---
Alabama Crimson Tide
It's hard to complain about an undefeated run in their conference last season, but the Crimson Tide fell short in the post season and are looking to improve yet again. However, no team in the SEC has lost as much talent and leadership as the Alabama Crimson Tide. Doug Day, a top 5 Quarterback in CFSL History, was drafted to the Seattle Seahawks. The Tide also lost its two best receivers in Joe Idol and Zach Stone, going to the Giants and the Saints, respectively. The Crimson Tide recruited very well this offseason, picking up a new Quarterback and a couple new receivers, as well as some Elite pieces on the defensive side. However, new talent isn't the same as proven talent. This defense has the potential to be one of the best in the league, there is no doubt there. But the question marks on offense will be what makes Bama either just a good team, or a great team.
Season 14 Prediction: Top Tier
---
How do you think my rankings were? Go tell me how great or how terrible they are in League Chat! The CFSL Kicks off on Monday, April 11th at 7pm Central Standard Time. Make sure to tune in and see the defending SEC champs in a matchup against the LSU Tigers to kick off Season 14. You won't want to miss it!