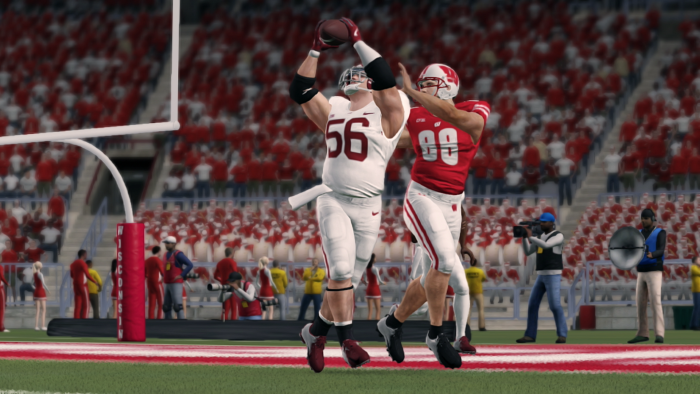 PRIME CUT QUICKFIRE TEN
5/9/2022
By: Matt Ousley
(PositivelyPrime#6714 on Discord)
On today's edition of Prime Cut Quickfire, we have Defensive Coordinator for the Alabama Crimson Tide, Daniel Gunn in the hot seat. Alabama is currently one of the top-ranked teams in the CFSL. It is easy to argue that they have a top 5 defense and top 5 offense. Alabama also has plenty of firepower behind Freshmen Ryan Ravenhill who came into the league on fire. While most of the league thought Alabama would take a step back after losing so much talent last season, they obviously had a great plan in place for those losses. Even after taking a brutal loss at the hands of Florida, many feel the season is still bright in Bama.
Team: Alabama Crimson Tide
Discord Name: DanielGunn
Position: Defensive Coordinator
Team Record: 3 – 1
Q. What would you say is the current state of the CFSL?
A. The CFSL is an amazing product and community. Mike and the rest of the CFSL staff have a well-run machine, and I have full trust that all decisions they make in the future will continue to strengthen this league.
Q. If you could implement one CFSL change, what would it be (purely hypothetical)?
A. I think it would be really cool if the coaches and ADs were able to construct their own custom playbooks.
Q. How do you feel about the beginning of your season so far?
A. I came into this season with huge expectations for the Tide and I have not been disappointed. The whole team has bought into the vision that our AD, Dobbins, laid out and it is showing on the field. As DC my goal was to have the best defense in CFSL history, and I believe we are well on our way to becoming that.
Q. What teams in your schedule have you worried?
A. I wouldn't say I'm worried about any team we face, I have full confidence that we are the team to beat this year. The team I have circled is FSU, they will be a tough matchup for us as they are absolutely stacked on both sides of the field. Week 7 is bound to be an all-out brawl between arguably the 2 best teams in the CFSL this year..
Q. Outside of your rival, who is left on your schedule are you excited to play?
A. FSU….see above
Q. What will it take for you to consider this season a success?
A. Championship or bust this year.
Q. Who are three names everyone should know from your squad?
A. Duke Schmitt – MLB George Yost – CB Owen Britt/Jessica Navarro – DTs
Q. Who is the funniest person in the locker room?
A. We found a gem this offseason in Owen Britt. He has brought new energy to our locker room and is always providing "vitamins" (steroids lol) to his fellow teammates. This schtick that he uses, has gotten the rest of the team motivated to constantly improve their play.
Q. Defense or Offense, why?
A. Defense wins championships. Almost every team in the CFSL has an offense that can put up 50+ points in any week, but it is the teams that have elite defenses that will make the difference this year.
Q. Why are you in the CFSL?
A. The community.