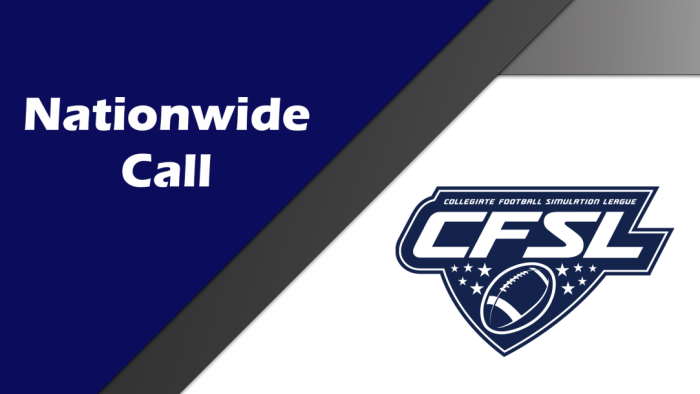 I made a few phone calls this past week to the ADs across the nation and I asked a few questions that everyone might find the variety in the answers provided interesting. You might get a spark to ignite the interest in becoming an AD while reading these answers. The questions are as follows:
1. What has your experience as an AD been like so far?
2. What is the most challenging thing about being an AD?
3. What is the overall vibe for your program as conference play continues?
@Dobbins-Alabama
"I love being an AD. I am blessed to have the best staff and roster in the league. Easy to be successful when you are surrounded by amazing people who are great at what they do."
"The most challenging thing for me is to keep everyone happy. Every player wants to be the best possible and be the superstar, but we preach a team first philosophy and that isn't for everyone."
"Our locker room is riding a high of recent success. We are striving to not just go undefeated in the regular season this time but to cap it off with a championship win and knock ND off their perch."
@smittytj240-Florida
"I have thoroughly enjoyed being an AD. I enjoy getting to know those players that choose to become a part of our Gator Family. We get to build friendships and bonds as coaches, as teammates, and community members. It's an honor and a privilege to be an AD here, especially for the Florida Gators."
"The most challenging thing is trying to get everyone involved in the game each and every week. As an AD, I want to see them all put up great games with great stats every week. The unfortunate thing is that doesn't happen and there are games where someone doesn't get as involved as you or they would like. It's unfortunate, but it happens."
"Our vibe is…. we can do this. We can compete and win. Our mentality is 1-0 each week. We don't look past any team. The SEC is loaded with talent, and we have to give our best shot every week if we want to win that SEC Championship Title. We have a great locker room filled with great players who are all motivated to give their best. Its humbling to be an AD for this group of players, they inadvertently put a lot of pressure on me because I want them to have such an amazing season. This group of players deserves a Championship, and I will do everything I can to make that happen for them."
@jmel1125-Ohio State
"Experience this season has been harder than my other 3-4 seasons. It is a testament to the level of coaching and ADing has improved each and every season."
"Most challenging is not overthinking as an AD."
"It's about getting a win and how the season hasn't gone our way. But we are getting everyone's best week in and week out."
@Grin311-FSU
"My experience is amazing. I love running Florida State and the relationships I build with our players and coaches."
"Most challenging thing for me is being able to blend the right roster with the playbook but with that I love that challenge because when you're able to do that, magical things happen."
"We have a great locker room, and our entire team is so pumped for this season. We have taken the right approach to building something special and everyone is ready for the challenge of the season and what we have in front of us."
@JGates-Miami
"Becoming an AD in the CFSL has been a dream come true. Ever since I started in the league, I knew I wanted to dig in deeper and have my own locker room."
"The most challenging thing about being an AD is by far recruiting. It's a lot of fun but without the right help it's nearly impossible. When I first became the AD of the Hurricanes, I didn't have coaches to help me out. I was reaching out to around 80 recruits all by myself trying to build my team from the ground up. Luckily, I found some amazing coaches who are always willing to help out."
"The vibe in the locker room is amazing. I've done my best to bring in a group of guys who are active and want to be involved. We are all very excited to see what the rest of the season and beyond brings! We have a young core group of guys who all have the same goal. To continue to grow and put the league on notice!"
@ejruiz-Washington
"Being an AD has been a really fun challenge! It requires a lot of dedication, but the rewards of helping people enjoy this league and our community are so worth it. I'm so glad I put in the time and effort to become an AD, so appreciative of all the support I've gotten in the role, and I suspect I'll be doing it for a long time to come!"
"I took over Washington in mid-season, during its first season after returning to the CFSL, when the prior AD left suddenly and unexpectedly. Several key players also left, and the ones that stayed were rightfully a bit shell-shocked and skeptical. I had to replenish the Locker Room on the fly, but it took a few cycles to really rebuild the program. Now that we've successfully reestablished ourselves, I can look back on that challenge as an incredible accomplishment for all of us in the Purple and the Gold!"
"I started saying it last season and it's carried over into this one: I think we've become the most entertaining team in the CFSL! We're competitive against everyone, we can win shootouts and pitch shutouts, and we always treat our opponents with respect. I've always wanted a program that was loved by neutrals and feared by rivals, and I think we've finally arrived at that!"
@stephens7890-Clemson
"My exp as an AD has been a learning one. Each season you think you have the perfect answer, and each season creates new challenges. You're always looking for ways to step your game up and compete week to week and season to season."
"The most challenging thing about being an AD is recruiting. Game-planning has its challenges, but I've always been comfortable with X-O's. The next step is getting the talent to help compete against the top teams and we have some outstanding recruiters in this league."
"Our vibe is family and competing. We are proud to be Clemson Tigers and everyone here is family. We go out each week and we give it 110%. Sometimes it doesn't go the way you hope and that's life in general, but if you can walk away knowing we competed and show class and sportsmanship then that's what matters the most here."
@14rdavis-Kentucky
"My experience has been very good! I've been blessed to have a great group of guys!"
"The most challenging part would have to be trying to get everyone involved the best I can!"
"I really feel like we're a contender!"
@Roggie-LSU
"It's been pretty fun. All the ADs are good guys and have been helpful when I've had questions. It's definitely stressful but it's enjoyable."
"Finding the time to try to take care of everything needed to feel confident for a game! Need to run plenty of sims every week along with recruiting, keeping the team active and happy, and trying to figure out any changes being made plus real life!"
"Everyone is upbeat. We had a rough start to the season, but we have full confidence we can make a run in conference and get back into the playoffs."
@Wookie-Notre Dame
"Experience has been great, a lot of great people in this league! It's a ton of fun building a team and then seeing how your vision plays out week to week!"
"The competition, this league is so balanced there is no off weeks, as "Cage the Elephant" said, " Ain't no rest for the wicked"."
"We are feeling great going into the B1G portion of our schedule, hoping to continue the momentum we've made the last two weeks!"
@Rury-Nebraska
"My Experience as an AD has been eye opening. I realize what it takes to be an AD now. It's more than putting numbers on a sheet. It takes hard work as well."
"The most challenging thing about being an AD is trying to find the right balance between pleasing your players and winning games. Honestly, I feel like if you have an active locker room, and your players are having fun with the experience then you are winning."
"The Vibe is Amazing at the moment my players are extremely pumped for conference play. Our first game didn't end the way we wanted but, it was a great game that didn't go our way."
@bigmurph23-West Virginia
"Trying. But definitely fun. It has been great to get to know some of the other ADs a little better and to be able to get to know some of the guys and girls inside the league a little better. You can only see so much in league chat, but when you get a chance to talk to some of the people here personally and in the team, locker rooms it is all that much better. Now I just hope to start winning some games so I can stick around."
"Competing. It is a tough league to win in. There is more to finding the right book and settings then I think some people may realize. So, from the moment the transfer window opens we are competing. Competing for players to come in and make us better. Then the season starts, and you have to compete, it's like playing mental chess with the other ADs, or Poker but never getting to see their faces to try and read their next move. It makes this league hard to win in. But that also makes the challenge fun."
"I think our program's vibe is very positive and high energy. We are coming off of a couple of tough losses. But the team has improved from year one to now. And we are going to continue to improve. The locker room is positive, we have a great group of people in there that want to win but just as badly want to be a part of a group like this. I think we continue to improve, and we'll see WVU surprise some teams in conference play."
@Vennom-Michigan
"My experience as an AD has been great! I was a little inexperienced when I began, but I learned a lot very quickly. All of the other ADs are very supportive of each other and help each other out. Asking each other questions is something that is actually encouraged, and you can learn a lot during your interactions."
"The most challenging thing to me is the losses. Nobody wants to lose, but I've also learned that you can learn a lot in losses. It can be a frustrating struggle when you're the top dog of a losing team, but it really drives your desire to be better."
"The overall vibe for Michigan as the season goes on is why not us? We've got a great team, and I think we've surprised some people. We're a very fun team, and I want to keep that identity whether we win or lose each week."
@leej17-Wisconsin
"I have loved being an AD. It's been a great experience and I love running my irl favorite program."
"I think one of the most challenging things is going through the recruiting process. It is a lot of fun. But staying organized and keeping everything straight is very difficult."
"And the vibe is we are hungry to win and take home another big ten title and hopefully more."
@Clutch101-Boise State
"It's been a great time! Have enjoyed my time as an AD definitely a roller coaster ride of ups and downs but been a great time wouldn't change it for anything."
"Hmmmm good question… for me I would say recruiting is def not a fun time and challenging but one that I feel is overlooked is the fact of you have 20+ players fate and fun factor in a way in your hands and if you don't do well with building a team and game planning then it feels like you are letting down those players."
"Feel like we have a chance at finishing the season out strong hopefully find a way into the playoffs."
@OKST56-Oklahoma State
"My experience as an AD has been everything, I hoped it would be. I started as an AD in Season 8 at Alabama for a season, and then got my chance to bring in my dream school Oklahoma State in Season 9. Since then, we have raided the league through the skies and had a whole helluva lot of fun doing it. My favorite part of being an AD is that I think a lot of players can see that I care most about the relationships we form and the positive culture in the locker room."
"The most challenging thing about being an AD is making tough executive decisions in recruiting. I do my absolute best to get my coaching staff to reach out to as many players as we can and form relationships. This always comes to fruition, and sometimes I also have to make the hard decision to go after a player that isn't as talented but has a better personality and fits our culture. I want a strong TEAM, not a STRONG team. Teams that play together, build each other up, and typically win together."
"The overall vibe of our team as we continue into conference play is still "eye on the prize." We know we have struggled a bit offensively these first 3 weeks of the season which is out of character for us, but we are taking the necessary steps to solve those issues. I truly believe at the end of the regular season people will have faith in our ability to win games. All anyone needs to do is check the historic standings on the website. Period."
@TattedGriffin-Iowa
"My overall experience has been great! I've definitely enjoyed the challenges and rewards of becoming an AD! Definitely have enjoyed the process of taking the next step in my career in the CFSL!"
"The most challenging part of being an AD is probably recruiting. There are definitely some amazing people out there that can recruit at a high level! I experienced it firsthand when I first came into the league as a player! So, it's always a challenge going against such awesome ADs to get that recruit!"
"My overall vibe for Iowa is to continue to grow as a program and have people buy into our ways to go and compete for a Natty!"
@LoganM-Tennessee
"It's been great. We have an awesome staff and culture built here at Tennessee and these guys really make the experience for me."
"Improving your craft, you have to be willing to put in the work game planning, building a team, and really building a culture and atmosphere to attract the big recruits."
"Improvement, improvement, improvement. We constantly strive to get better, and we have a lot of momentum swinging our way with the opening of conference play."
@Hencerling7-Texas A&M
"My experience as an AD has been amazing recruiting new players and really discovering what this league is all about!"
"The most challenging this about being an AD is that players want to go play for a team that has a previous history of winning. So, starting from the bottom is the hardest."
"The overall vibe to my program is to go all out and now only go out and compete to win but have fun doing it!"
@Jooby-Texas
"My experience has been great, it's something I wanted to do almost as soon as joining the league and have loved it the whole time."
"The most challenging thing (other than winning a natty since I'm 0-3) in recent years has been recruiting. Everyone really has taken a huge step in that."
"My vibe is great, we dropped our first game, as we tend to do, but have really turned it around. This group of guys seems like it could be the one that gets us over the hump that is a championship victory here."
@Neversatisfied-Auburn
"Long, tumultuous, challenging, competitive, and rewarding. Every win is jubilant, every loss is excruciating. Facing a team after a loss and taking ownership of it, is tough. The best I can say is the AD position magnifies the experience, good and bad. Everything that you experience in this league is more as an AD. It's a tough gig."
"Recruiting, no question. Selling the experience you offer against 23 other teams, many of which have an actual staff of people working as hard as you, is just down right difficult. When you do your best day in and day out, and just get out worked in every area it's just flat out demoralizing to do season after season. This really speaks volumes to teams that have a full staff of folks to kind of help spread out and cover more ground in all areas. It's dang near impossible to do alone, and when you are alone it's dang near impossible to sell a potential suitor to come in and help to even attempt to catch up with the other teams already with full staffs. Game planning is what it is. I've learned there are different methods to that madness, but at the end of the day that is simply trying to put playmakers in position to make plays. When the sims are running the whole puzzle is easy, it's the day to day ownership after a loss, getting people to buy into you as a person, and motivating people to want to help you accomplish that is the real challenge. The game itself is cake."
"Hopeful, optimistic, and with a ton of good vibes. We have 5 more games, including one tonight, each posing different challenges, and each with a different opportunity to make an impact on the league and be great. Optimism!"
@Doma-Missouri
"This is my 4th season as an AD and I love it, simming is fun for me, leading a team by simming is even better."
"This season recruiting was definitely different then it was in the past, so I'd have to say that was most challenging."
"Our team is in rebuild mode, I'm working at earning their confidence in me and getting them more active. Those that are active have high hopes for the future of Mizzou and it's my job to make those hopes a reality."