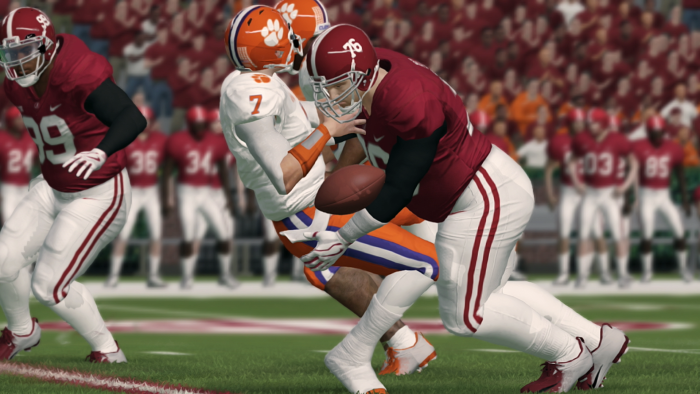 Let's take a look around the SEC this past week.
#13 Clemson Vs. #4 Alabama
Close game at the end of the 1st quarter but, Alabama took control and didn't loosen the grip one bit. The defense for Alabama really showed up and took care of business. QB Ryan Ravenhill and WR TJ Camden led the charge on the offensive end.
X-Factor
Alabama
Final Score
#13 Clemson 3 – #4 Alabama 52
#6 Florida Vs. #8 Kentucky
A great game from both teams that was pretty much a one score game throughout. Both teams took two-score leads in this game. Kentucky came out in the end with the victory and what might be considered game of the week.
X-Factor
Kentucky OLB Smoke Wyatt 12 TCKs
Final Score
#6 Florida 41 – #8 Kentucky 42
Tennessee Vs. Miami
Miami jumped out to an early 10-0 lead but, Tennessee stormed back and took the lead before half with the help of WR Logan Mitchell who had 3 long TD catches in that 2nd quarter alone. Miami responded with 17 unanswered points in the 3rd and Tennessee couldn't find a way to climb back into the game this time. Miami QB Dashawn Odie still has yet to throw an INT on the season which has helped the Hurricanes stay in games throughout the season.
X-Factor
Miami QB Dashawn Odie 26-35 for 244 passing yards with 3 TDs and 17 rushes for 78s with 2 TDs
Final Score
Tennessee 28 – Miami 41
Auburn Vs. #1 FSU
A great display of what a great team looks like. FSU showed up and took care of business as DT Isaac Frost had a monster game with 10 TCKs, 7 TFLs, 4 SCKs, & 1 FF. #1 team in the nation did not slow down or disappoint this week. FSU's QB Jim Carr, RB Anthony Younger, WR Vernon Mills, & WR Aaron Ike all had huge games to help propel FSU.
X-Factor
FSU's offense
Final Score
Auburn 13 – #1 FSU 63
Offensive Spotlight
FSU's WR Vernon Mills 10 catches for 346 yards and 4 TDs
MONSTER!!!!!!!
Defensive Spotlight
Alabama's DT Owen Britt 13 TCKs, 8 TFLs, 4 SCKs, 1 PD, & 2 FFs
This was a man whose mission was to wreck everything in his way.
Team of the week
#8 Kentucky
Kentucky beat a good team in Florida in a nail biter. Which was easily the best game in the SEC this week.