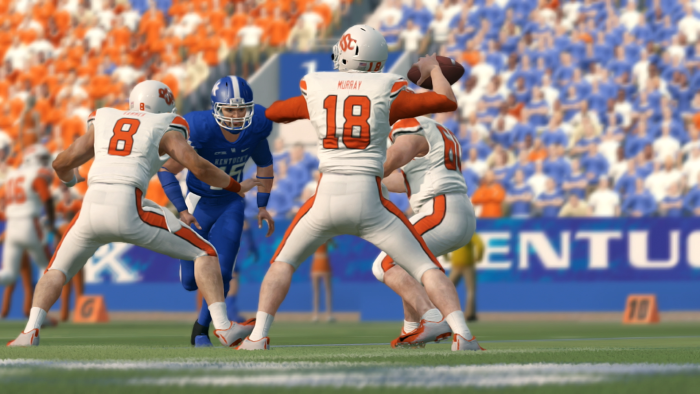 PRIME CUT – S14 CFSL PRO LEAGUE DRAFT ELIGIBLE QUARTERBACKS
By: Matt Ousley
(PositivelyPrime#6714 on Discord)
The CFSL Pro League Draft, also called the Pro Draft, is an annual event that serves as the league's most common source of player recruitment. Each team is given a position in the drafting order in reverse order relative to its record in the previous year, which means the last place team picks first and the Pro League Champion chooses last.
Per most analysts, the most important position on the field is that of Quarterback. Their job is to lead the offense, relay plays to other players, throw the ball, hand the ball off to another player or choose to run the ball themselves. Every single play, other than a couple of trick plays, will start with the ball in the hands of the Quarterback.
Quarterbacks enjoy several different styles and each one can win or lose games. They can generally be broken down into four categories. These include Game Manager, Improvisor, Pocket Passer, and Focal Point QB.
Game Managers are QBs with high completion percentages, lots of throws under 20 yards, and really are check-down kings. They know their playbooks in and out and they do an excellent job of putting their offenses in the right situation every game. Improvisors are the run first, ask questions later QBs. They love option plays and excel when it comes to reading the defensive line. Pocket passers are typical, not mobile or choose to not run. They are not afraid to throw the ball downfield at all. Timing is nearly everything to a pocket passer. He throws dimes as they say. Finally, we have Focal Point QBs. These QBs are a combination of all three of the previous. They are complete QBs. They can hit the slant, go, or corner routes to near perfection. They can also beat you with their feet when the pocket collapses or they can't find a hole.
Below are the only Seniors in this year's class. This does not mean they are the only QBs that will be available for the draft. There are more than ten Junior signal callers that could elect to go. Since nobody can declare yet we are going to focus on what we know is coming. I have them ranked with Iowa Hawkeye Justin Morris Jr. as the most Pro Ready. Iowa may not be beating down the door to play for the championships, but they are setting Morris Jr. up nicely to join the Pro League. He is a Pocket Passer who isn't afraid to break off small runs as needed. He also is not scared to let it fly. What say you, how wrong am I?
---
Type
Year
Team
First
Last
Comp %
Avg Pass Yds/G
Avg Yds/C
Avg Rush Yds/G
Deep Throws
Pocket Passer
SR
Iowa
Hawkeyes
Justin
Morris Jr.
62
225.3
7.2
34.8
4
Game Manager
Sr
Florida
Gators
Rocko
Lacey
76
535.8
8.5
2.8
2
Game Manager
Sr
Oklahoma St Cowboys
Harrison
Murray
74
389.2
6.6
7.2
0
Game Manager
Sr
Washington
Huskies
Cairo
Croft
68
404.5
8.3
-1.3
1
Improvisor
Sr
Clemson
Tigers
Dylan
Tate
66
211.8
7.6
32.4
2
---
Have a story idea? Have some insider information? Send me a message on Discord!