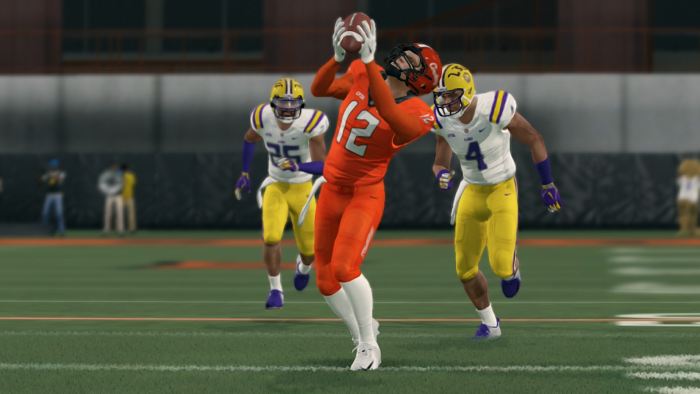 PRIME CUT – THE ART OF THE COMEBACK
By: Matt Ousley
(PositivelyPrime#6714 on Discord)
From Wikipedia, the "comeback (or come-from-behind) is an occurrence of an athlete or sports team engaged in a competition overcoming a substantial disadvantage in points or position. It has been described as 'the single greatest aspect of competition that most embodies the spirit of what makes sport extraordinary'. It has been observed in spectator sports that 'dramatic play seems to involve both players; cheering would often escalate when one player gained momentum, and then his/her opponent suddenly turned the tables and made a comeback', with such a result drawing more enthusiasm than one competitor defeating the other without giving up any points. Fans are likely to feel better about a team that loses after staging a 'comeback that fell just short' than a team that lost by the same score after having played evenly throughout the match and then allowed the other team the winning score at the end."
We sit down with the CFSL's self-proclaimed Comeback Guru, OKST56, Athletic Director of the Oklahoma State Cowboys. Oklahoma State's last ten games feature five comeback wins including a special one at West Virginia (down 28-7 in 1st Quarter, win 45-41) last season. What tips or tricks does OKST56 employ? Is there a certain method for recruiting? How does he do it?
---
First I want to thank you for taking the time to answer a few questions for our readers. I know that being an AD keeps you busy. We went back and watched some of your signature "comeback" wins and there are some incredible results.
Before we get into the nuts and bolts let's get a little sentimental. What has been your favorite comeback that you can remember, and why?
OKST56 – "I've got to say my most memorable is our game against WVU in season 13. We played in Morgantown, and it seemed no matter what we did on offense that first half WVU had an answer for us. We only scored 14 in the first half and were down by 24. We went into halftime and put things together finally.
This is my favorite one because I think it shows my two favorite attributes that I try to instill in all our athletes. 1. Resiliency in the face of adversity 2. Positivity. I do my best to foster an environment where guys can express concerns but do it productively which results in a positive team culture.
These attributes allowed us to bounce back quickly in the second half. Harrison Murray may have thrown 7 interceptions that got us in that mess, but he dug his heels in and gutted out an incredible second half that got us the win at the end."
---
What do you think it is that has allowed your teams to maintain their composure under fire and then come back at the end of the game? Do you attribute it to personnel packages, settings, the CFSL Deity's, or some mix of it all?
OKST56 – "I believe it is certainly a mix of it all and some luck. There's always a small amount of luck involved with this league with how competitive every team is, week in and out. However, I mainly credit our offensive and overall team philosophy of hitting a home run or strike-out swinging approach as an advantage to us that enables us to create timely turnovers on defense and strike quickly on offense. Having a team that consistently has trust in each phase of the game allows us to maintain a steady hand in tight situations. If the defense knows the offense can score at any moment, they're more motivated to create that opportunity for them and vice versa."
---
Are you game planning aggressively or setting your settings a certain way?
OKST56 – "It's not that I'm necessarily game-planning any more aggressively than normal in these specific instances. I tend to find settings that put the best players on the field, and call the right plays when it matters. I think I meticulously evaluate our offense so much that I have a good understanding of what settings allow us to place our playmakers in the best position to make plays. We do tend to start slow at times, but as the game goes on the offense finds the open lanes and adjusts to what the defense gives them, and the defense hunkers down and forces turnovers. I think we tend to turn it on in the second half more often than not because of the development of our game plan throughout the game. We are good at being able to find second-half adjustments that work well."
---
Thank you to Oklahoma State Cowboy's coach OKST56 for sitting down with us and explaining the art of the comeback. It does take many things to contribute to a team's ability to "comeback" in games. Having the correct settings and having the right personnel matters. From there in-game momentum is real. As you can see nearly no lead is safe in the CFSL. What has been your favorite comeback moment in the CFSL?
---
Have a story idea? Have some insider information? Send me a message on Discord!