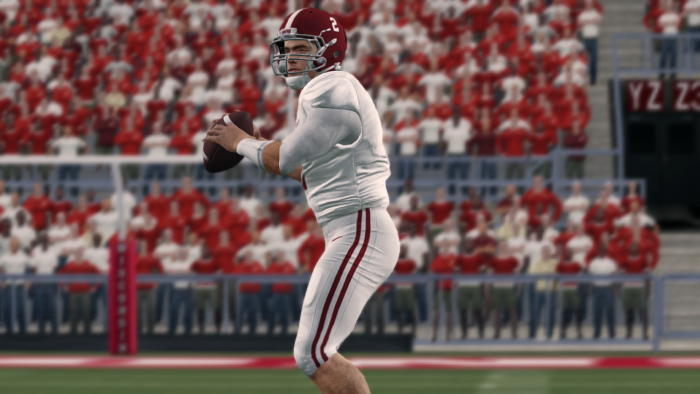 PRIME CUT QUICKFIRE TEN – JATHAN
By: Matt Ousley
(PositivelyPrime#6714 on Discord)
Each week we will be interviewing one or two coaches so that you can get to know them, their thoughts on the league, their thoughts on their team, and other random facts that you may not know.
On the hot seat today is a recruiting coordinator who I feel was not given the credit he deserved at the beginning of this season. Jathan had a huge role in replacing some of the best that have ever played in the CFSL. Not only was Jathan able to find suitable replacements and even upgrades in some areas. Alabama is vying for the #1 position this week with five other one-loss teams. Let's see what Jathan has to say.
---
Name: Jathan
Position: Recruiting Coordinator
Team: Alabama Crimson Tide
---
Q. Current state of the CFSL?
A. Competitive. Year by year the competition level just gets harder. So many good programs, coaches, and players that anyone can win or lose on any given day. The community is as healthy and fun as ever, but the competition on the field is crazy.
Q. If you could implement one CFSL change, what would it be (purely hypothetical)?
A. More realistic recruiting/transfer rules. Official visits and NIL deals would make recruiting feel even more real and fun. Making the transfer portal rules match real life would also make transferring more interesting and would bring a new fun aspect to the league.
Q. How do you feel about the beginning of your season so far?
A. It's been good! Bama is the best team in the Nation! Natty bound
Q. What teams in your schedule have you worried?
A. Wisconsin did worry me for sure, but we pulled out the win. Kentucky and Florida State are also teams that are super talented.
Q. Outside of your rival, who is left on your schedule are you excited to play?
A. Florida State. Bama will be out for blood in that one. Gotta show who the king of the SEC is!
Q. Who are three names everyone should know from your squad?
A. First off, Ryan Ravenhill and myself. I'll stop at nothing to be the best Quarterback this league has seen. Secondly, Owen Britt. Gives his all on every snap, and is a huge motivator in the locker room. Very valuable to our squad. Lastly, Ace Axel showed the world that he can ball out this week against Miami, so shoutout to him.
Q. What will it take for you to consider this season a success?
A. National Championship. By any means necessary.
Q. Who is the funniest person in the locker room?
A. Owen Britt for sure 😂
Q. Defense or Offense, why?
A. Special Teams! Seriously, though, as much as it pains me to say it, you got to go with the offense, because it gives you a chance and that little. Bit of hope in every game, no matter what.
Q. Why are you in the CFSL?
A. Because I love college football. When I was a kid I didn't wake up early to watch cartoons on Saturday, I woke up early to catch the kickoff of the morning Big 10 games. That love of college football led me to this league, but that isn't what brought me back and kept me here. What brought me back is the quality of the friendships, the completeness of the product, and the escape of a world where I can live out a childhood dream of mine. The CFSL has always been there, even when life has been tough. I wouldn't trade it!
---
Have a story idea? Have some insider information? Send me a message on Discord!