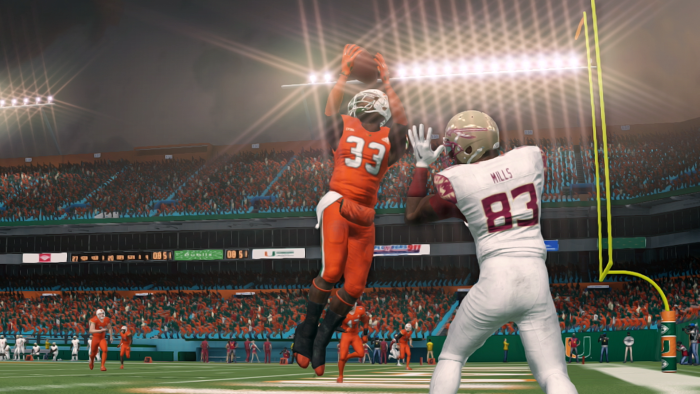 This week in the SEC.
#6 Kentucky Vs. #4 Alabama
Alabama had control over this one pretty much the entire game. Taking a 31-10 lead in the 3rd, Alabama might have let the foot off the gas as Kentucky stormed back to make it 31 – 24 late in the 3rd with a punt return TD from FS Stevie Glades, who also had a kick return TD. The 4th only had one score which was a FG from Alabama as they did just enough to hold off Kentucky to secure the win.
X-Factor
Alabama RB James Ware 30 carries 112 yards
#6 Kentucky 24 – #4 Alabama 34
Tennessee Vs. Clemson
Tennessee gave Clemson a great fight with the help from QB Lee Porter who went 33-47 for 364 passings with 3 TDs and 19 carries for 117 rushing yards, but Clemson QB Dylan Tate and RB Daune Sammons said hold their beer. Clemson pulled out the victory with a late TD catch from WR Cooper Hendrix. A great game from start to finish.
X-factor
Clemson tackling ability
Tennessee 34 – Clemson 41
Auburn Vs. #12 Florida
This was a snoozer, as Florida scored 45 of their 59 points in the 1st half. Auburn CB Marisa Nickelson had a pick-6 which was probably the highlight of the game for Auburn. Florida's offensive attack had another impressive showing this week as QB Rocko Lacey, RB Radman Roberts, WR Fozzy Brown, WR Jeff Brown, & WR Zak Kelso all added huge contributions.
X-factor
Florida QB Rocko Lacey 39-47 for 523 passing yards and 7 TDs
Auburn 20 – #12 Florida 59
#1 FSU Vs. Miami
In a game most thought would end in a lopsided victory for the #1 ranked Seminoles ended in defeat in a surprising manner. Miami played its best game of the season this past week and the results show just that. Miami QB DeShawn Odie, RB Daven Brewer, WR Joesph Gates, WR Dylan Plourde, & WR Sinsere Battle led the way with no TOs once again. Miami's defense forced 3 TOs and stopped the dominate Seminole offense as they held them to a FG in the 2nd half. A great victory for a team that's better than what their record shows.
X-Factor
Miami
#1 FSU 20 – Miami 41
Offensive Spotlight
Miami QB DeShawn Odie 25-33 for 423 passings and 4 TDs
DeShawn leading Miami to victory over #1 FSU was huge for the league in many ways.
Defensive Spotlight
Alabama SS Elijah Mosley 3 TCKs, 2 INTs for 37 yards
Elijah played a big role in Alabama's victory.
Team of the week
Miami
Miami took down #1 FSU and did it in a very impressive fashion.