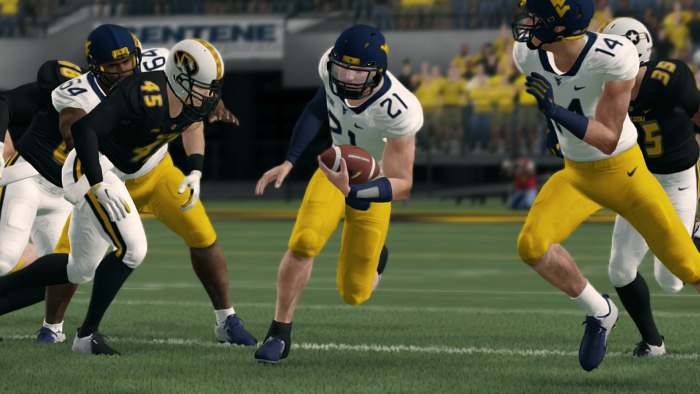 Week six has come and gone and we are almost to the finish line of season 14! Lets take a look at some of the big events this past week and some predictions for next week!
RESULTS:
MICHIGAN 42 – WASHINGTON 38
ALABAMA 34 – KENTUCKY 24
OREGON 16 – BOISE STATE 13
TEXAS 54 – LSU 24
WISCONSIN 48 – OSU 7
OU 40 – NEBRASKA 20
TAMU 39 – OSU 10
CLEMSON 41 – TENNESSEE 34
MIAMI 41 – FSU 20
ND 37 – IOWA 18
WVU 48 – MISSOURI 45
FLORIDA 59 – AUBURN 20
QUICK NOTES
-This was the week of upsets. Not only did the number one team in FSU fall to Miami, but Oklahoma State was blown out by Texas A&M. As we get later into the season, these games matter. With FSU losing, the SEC is up for grabs with four teams at 3-1. Oklahoma State losing gives Texas the chance to clinch another Big12 championship and their playoff ticket next week against the Pokes.
-Trouble in Columbus? Ohio State last season was the PIT champion and had their sights set on a playoff run this season. Unfortunately for the Buckeyes, they have only been able to stay close in two games, while the rest have been blowouts to an 0-6 record. They could get their first win this week against a depleted Iowa squad, so tune in as that should be a good one.
-Earlier in the day on Wednesday the CFSL insider reported about an anonymous source posting about how they did not believe FSU was the best in the country, did that have an effect on their game prep for their in-state rival?
Grin, the AD of FSU, responded with: "No not at all but to be honest was glad to have the loss to refocus our team. If it could go wrong for us last night it did. Everyone is beatable and to think you can't be beat is foolish"
-Notre Dame and Wisconsin are gearing up for the Big10 title as both teams are 4-0 in conference and matchup in week eight of the season. Notre Dame faces a very beatable Washington this week while Wisconsin takes on Oregon at home. Both of these teams win out, they should both make the playoffs but a Big10 title would be nice.
HORNS PLAYER OF THE WEEK
West Virginia RB Jerry Filbin
33 carries 287 yards and three touchdowns. This includes 4 20+ yard rushes and nine broken tackles.
HORNS GAMES OF THE WEEK FOR WEEK 7
There are a ton of games this week that have my attention but the biggest has to be Florida State and Alabama. Alabama has only lost to Florida State once and a win by Bama gives them the drivers seat to a playoff spot (depending on how Florida does). The SEC is shaping to be a bloodbath and all four teams (Alabama, FSU, Florida, UK) each have a shot at the title. Could the SEC send 4 teams to the playoffs?
HORNS TOP FIVE STANDINGS
Notre Dame 5-1 (4-0)
Texas 5-1 (4-0)
Wisconsin 5-1 (4-0)
Alabama 5-1 (3-1)
FSU 5-1 (3-1)
HORNS PICK FOR OPOY AND DPOY
QB – FLORIDA ROCKO LACEY
76% completion, 3,122 yards (520 yds/g) 27 passing touchdowns.
DT – WISCONSIN IMAN PORTER
43 tackles, 28 TFL, 18 sacks, 2 FF, FR