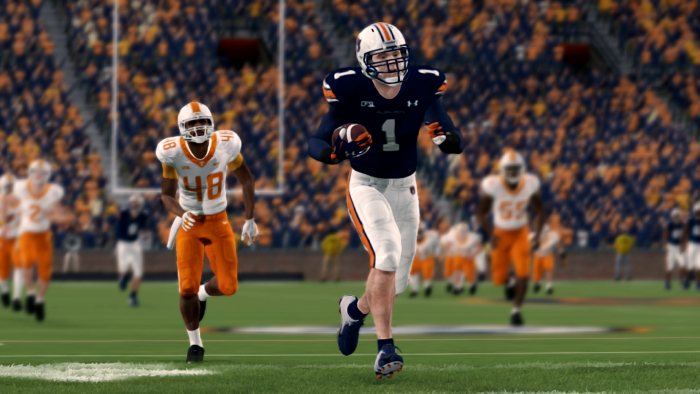 A very intriguing week of SEC football.
#14 Miami Vs. #8 Florida
This was a great defensive battle. Florida's 4 TOs to Miami's 1 TO would make you believe this game should've ended in a Miami blowout but, the Hurricanes offense couldn't produce or get going as they were inconsistent all night long. Florida took advantage of the great field position they got on virtually every drive and did enough to pull out the win. Florida's defense deserves the credit for keeping the Miami offense in a daze every time they touched the pigskin.
X-Factor
Florida's resilience
#14 Miami 28 – #8 Florida 31
Clemson Vs. #9 Kentucky
Kentucky got out to a 24-10 lead but, Clemson stormed back and scored 28 unanswered points to take a 38-24 lead. A game of swings, one could say. Kentucky could've folded and gave up, but they knew a spot in the playoff was on the line. QB Scott Pinesaw and RB Taylor Copley led the charge for Kentucky to score the last 17 points in this one to come out victorious.
X-Factor
Kentucky's offense
Clemson 38 – #9 Kentucky 41
Tennessee Vs. Auburn
A battle between the winless. Tennessee got out to an early 21-7 lead; Auburn responded with 21 points before the half. Auburn offense came to play, and they just kept pouring it on in the 2nd half. They outscored the Vols 28-15 in the 2nd half.
X-Factor
Auburn QB Jason Lemmy 33-39 for 511 passing yards with 5 TDs & 6 carries for 75 rushing yards with 2 TDs
Tennessee 39 – Auburn 56
#3 Alabama Vs. #5 FSU
FSU QB Jim Carr wouldn't be denied this week as he looked determined to secure a playoff spot in these last two weeks. A close game through the most of 3 quarters, but FSU hit a switch and pulled away. Alabama is a great team and primed to bounce back next week.
X-Factor
FSU QB Jim Carr 29-48 for 495 passing yards with 6 TDs & 4 carries for -15 rushing yards with a TD
#3 Alabama 23 – #5 FSU 49
Offensive Spotlight
FSU WR Aaron Ike 9 catches for 251 yards & 3 TDs
Ike made a lot of huge plays to help FSU get back in the win column.
Defensive Spotlight
FSU DT Isaac Frost 10 TCKS, 8 TFLs, 4 SCKs.
A big part of the win for the Seminoles.
Team of the week
Auburn Tigers
In the battle of the winless, they came out on top earning their first victory on the season.