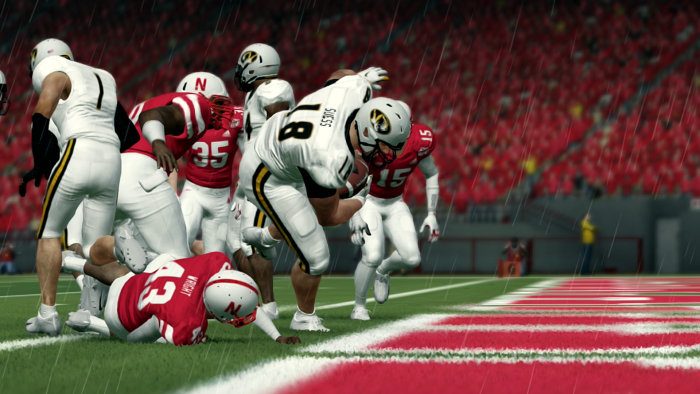 WHAT A WEEK!!
Massive upsets this week took place as multiple teams that were favored fell, including #1 and #2 ranked teams on the same night! We thought maybe the playoff picture would be clearer after this week, but apparently not. Lets take a look at the results.
RESULTS
Washington 36 – Notre Dame 23
Oregon 23 – Wisconsin 20
Michigan 20 – Boise State 16
Missouri 65 – Nebraska 35
OU 48 – LSU 45
TAMU 50 – WVU 47
Florida 31 – Miami 28
OSU 54 – Iowa 37
UK 41 – Clemson 38
Auburn 56 – Tenn 39
FSU 49 – Alabama 23
Oklahoma State 34 – Texas 17
*TBD
QUICK NOTES
-Notre Dame and Wisconsin fell this week leaving the door wide open for another new number one team. Alabama sits at number three and a huge win against Florida State would certainly move them into the number one spot. Texas also plays Oklahoma State, which could move them to the top spot. FSU winning would make it difficult to leap frog Texas if they win, but a huge win would certainly improve their chances.
-Boise State hangover? Since being named to the Hall of Fame as an AD, Clutch and Boise State have had a rough time the past few weeks. One score losses the last three games against Michigan, Oregon and Wisconsin essentially eliminated Boise from the playoff race. On a three game losing streak, they do get to play Iowa in Week Eight and should get them back to at least .500.
-The Wild SEC. With Florida winning against Miami, they moved to 4-1 in conference. Joining them were Kentucky and tonight, both Alabama and Florida State play. Whomever loses that game, will likely be eliminated from the SEC crown. If Alabama wins, they would be tied with Florida and Kentucky, which they beat Kentucky but lost to Florida. Florida beat Alabama but lost by one to Kentucky. So if you want pure chaos, Alabama should win. If Florida State wins this week and next week, they are SEC champs, no confusion there.*
-The Golden Egg. Well with the loss last week, Tennessee has lost 15 straight games. Their last win came back in October, against Florida. Last season they finished 0-8 and barring a major upset against Kentucky next week, they could be the first team ever to have back to back 0-8 seasons. With a new AD this year, there are growing pains as Logan rebuilds Tennessee. Their offense has played tough the past couple of weeks, scoring over at least 24 points in each contest. They could play major spoiler against a Kentucky team destined for the playoffs again.
-Oklahoma State finally got over the Texas hump and controlled the Longhorns for their victory. What is more impressive is the Poke's defense, limiting Texas to just 310 total yards and only 263 passing yards. This is a week after the Longhorns put up 562 passing yards against DBU and LSU. With the Fresno State book a hit or miss on a weekly basis, can it get Texas back to the championship game. And for Oklahoma State, is this a sign of things to come?
*At the time of this writing Alabama and FSU had not played. FSU ended up beating Alabama.
PLAYER OF THE WEEK
This week was a tough week as we had a ton of outstanding performers but my trophy goes to Missouri's TE Steve Suess. 15 catches for 215 yards and two touchdowns. Not many days do tight ends get the love, but what an outstanding performance.
HORNS TOP EIGHT
Michigan
Florida State
Texas
Alabama
Oklahoma
Kentucky
Florida
Notre Dame