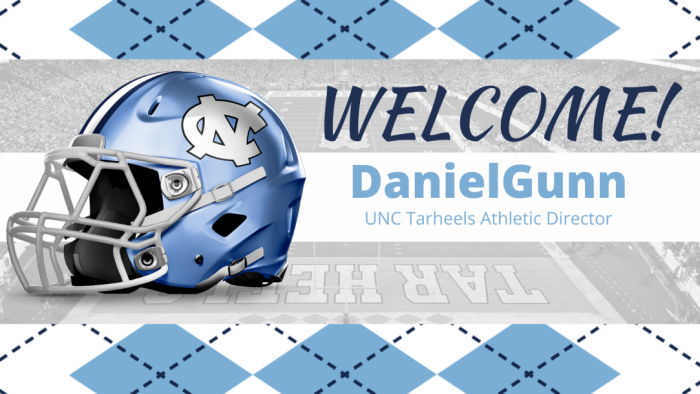 The past couple of days I sat down with the newest members of the AD class of season 15. Today we sat down with Daniel Gunn, the newest AD of North Carolina.
Congrats on your new school and becoming an AD! What are you most excited about going into season 15 in the CFSL?
I am most excited about building a CFSL team from scratch. Every step of my CFSL journey has been a great experience so far and I'm thrilled to have the opportunity to build the Tar Heels in to a dynasty.
How did you get to this point? Can you talk about your coaching history or your experience?
I started my CFSL journey by clicking on a CFSL advertisement on google and I've been hooked ever since. I created my first player, a 3-star MLB, in season 11 and was recruited to The University of Alabama. Before my second season, I made the jump and got the life-time elite pack and became more active in the LC and LR. Before the Season 13 season, Dobbins invited me to become the Recruiting Coordinator for the Tide and that's where my obsession with coaching in the CFSL started. Finally in Season 14, I purchased a PS3, accepted the Defensive Coordinator job and instantly became hooked on game planning and running sims for the tide. I am beyond excited to use all the coaching skills I have learned to run my own team, but I am well aware that there is plenty more learning to do on the fly.
What are somethings you want the CFSL to know about what you are bringing to your program?
I will bring dedication and an unrelenting will to win to the University of North Carolina. I will be there in every way possible for my players, whether it's on the field issues or if they just need someone to chat to about life…it will be all about comradery and loyalty for the Tar Heels. There is nothing worse than losing a game that you have spent all week preparing for, and that is the reason that I will not leave any stone unturned when it comes to making a game plan for the Heels. As a new AD, I know it will be important to build a great coaching staff to help me along my journey to building the program that I envision.
What are some fun facts about yourself?
I graduated from Alabama in 2013 and got to experience Saban's first 3 National Championships at the school. I've got a 1.5 year old daughter and a loving wife who supports my CFSL addiction. Both of my parents and brother (who was an O-Lineman on the team) all went to UNC, so this is a dream come true to become AD here.
What team are you looking forward the most to playing? The least?
I think that Notre Dame would be the answer to both of these questions. In my opinion, Wookie is the crown jewel of building a program in the CFSL. The challenge of facing him and his Irish in the newly formed ACC is exciting and terrifying all at the same time. I also am excited about forming a new rivalry with Pitt. JBayse and I will get to grow our new programs together in the ACC and think that we will have a natural rivalry for years to come. I have no doubt that the UNC and Pitt with be competitive in the ACC in a short amount of time.
Who has been your role model in the CFSL?
The entire coaching staff of the Alabama Crimson Tide have taken me under their wings these past few years and helped me develop into the coach I am today. I want to especially thank Ware, Yost, and Dobbins for sharing all of their resources and expertise with me. That have been a fantastic group to learn under and I wouldn't have this opportunity without their help. After the announcement where I learned I was getting the chance to lead the Tar Heels, all three of them reached out to congratulate me and offered to help in anyway they can. Unfortunately Dobbins told me that Sampson Gump was not allowed to come with me to Chapel Hill but I guess i can forgive him for that one…
Any bold predictions for next season?
Remember…this is a bold prediction…UNC will win the National Championship in Season 15. #GDTBATH