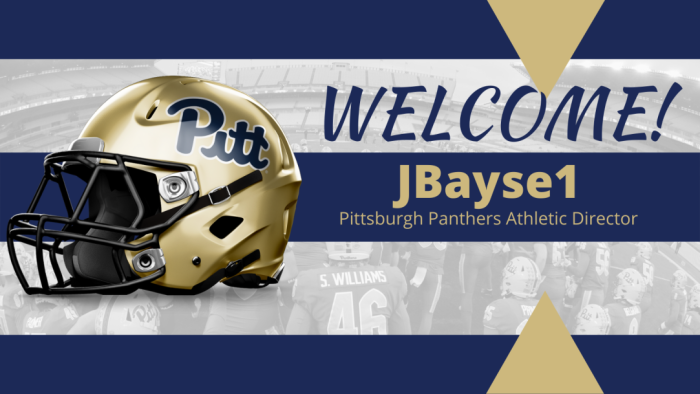 The past couple of days I sat down with the newest members of the AD class of season 15. We were able to finally catchup with James Bayse, or Jbayse1, the newest AD of Pittsburgh.
Congrats on your new school and becoming an AD! What are you most excited about going into season 15 in the CFSL?
There are two things I am super excited about going into next season. The first part is the opportunity to build a family within my future locker room. And the second thing is the opportunity to face my former AD in conference each season.
How did you get to this point? Can you talk about your coaching history or your experience?
My coaching experience here in the CFSL has been a fun time. I started with Tom and the FSU Seminoles back in Season 9 and joined his staff as a recruiting coordinator in time for season 10. I then spent the next three seasons in that role while taking on more responsibilities in terms of simming and game planning before finally being named HC this season.
What are somethings you want the CFSL to know about what you are bringing to your program?
The biggest thing I plan on bringing to my new program is a hard working, blue collar attitude. Pittsburgh has always been a place for the working class ever since the rise of the steel industry in the city. I want others to see my program and know that the hard work attitude is being installed in the locker room and coaching staff.
What are some fun facts about yourself?
My biggest fun fact is that I spent time as a student assistant on a division one football staff with Old Dominion University in 2016-2017. Outside of that I manage a dominos pizza shop in Charlotte NC and I have a wonderful two year old son who is my whole world.
What team are you looking forward the most to playing? The least?
Honestly the one team I want to play the least also feels like the team I want to play the most, and that's my former team FSU. A chance to play the guys I have called a family for 5+ seasons is exciting but these guys are dangerous and look to continue that trend into next season and beyond. But just so I don't chose the same team for both I'd say the team I'm looking forward to playing the most is West Virginia. I'm really excited to be able to build a rivalry with those guys and start the backyard brawl here in the CFSL.
Who has been your role model in the CFSL?
Tom Pence, AD at FSU. Without him there is no way I have this opportunity today. While he loves to win he has already stated to me his goal is to look across the league and see his former coaches becoming ADs and having success themselves.
Any bold predictions for next season?
I think the boldest prediction I'm comfortable making at this moment is that at least 1 expansion team will reel in a top 5 recruiting class, maybe even 2 of them do so.