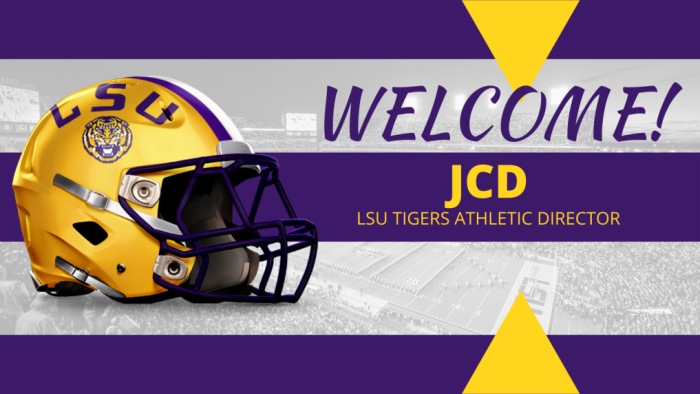 The past couple of days I sat down with the newest members of the AD class of season 15. Today, we sat down with JCD, or Jaden Didrickson on his new role with LSU.
Congrats on your new school and becoming an AD! What are you most excited about going into season 15 in the CFSL?
Extremely excited to get to work with QB Moses King! He's one of the most talented QBs in the CFSL so working with him to help build an offense really excites me!
How did you get to this point? Can you talk about your coaching history or your experience?
After Season 11, I was able to land an RC role on the LSU staff. Really loved coaching and continued to work my way up the ranks on the staff. Ended up taking over Toledo after week 1 during Season 12, after that season came back to the LSU staff and continued to build my reputation as a coach in this league! Really excited to take over and continue to build the team that I've been lucky enough to be apart of since Season 11!
What are somethings you want the CFSL to know about what you are bringing to your program?
Bringing a new look offense to the squad! The last few seasons we've been known for the great defenses we've had! Looking to continue the stretch of great defenses we've had and help bring a more explosive offense to this LSU squad!
What are some fun facts about yourself?
Been apart of LSU since S11.
What team are you looking forward the most to playing? The least?
Most excited to play Alabama! Alabama embarrassed us this past season, so getting a shot at revenge is HUGE! The team I'm least looking forward to is probably Kentucky. The team is very balanced and has no weaknesses. They are a scrappy hard nosed to team that will be one of our hardest matchups next season.
Who has been your role model in the CFSL?
I've been blessed enough to have been surrounded by a ton of great people. LSU's former AD had a huge impact on my coaching career but so has Mike, Frosty, Rick, Cole, EJRuiz, 14rdavis, Wookie, and so many other ADs have been there to help me along the way
Any bold predictions for next season?
We'll see LSU in the playoffs next season.