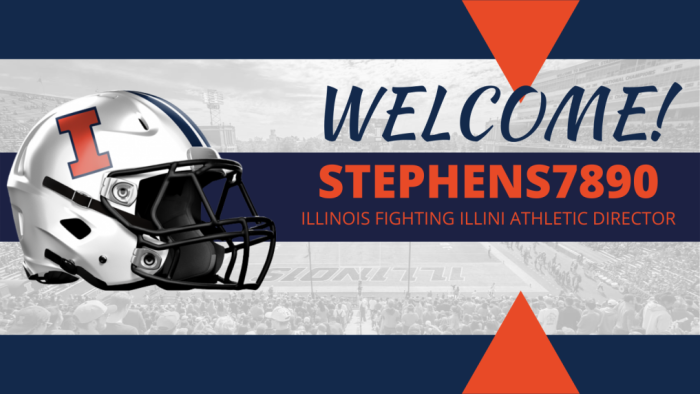 The past couple of days I sat down with some of the newest members of the AD class of season 15. This interview is with Stephens7890, the former Clemson AD and now the AD of Illinois!
Congrats on your new school and becoming an AD! What are you most excited about going into season 15 in the CFSL?
Getting Illinois! Very excited to bring in a new program but my favorite one at that.
How did you get to this point? Can you talk about your coaching history or your experience?
Been at Clemson for 4 seasons and was an asst. to Wookie at ND before that. Been learning and trying to get better each year.
What are somethings you want the CFSL to know about what you are bringing to your program?
Passion, I enjoyed my time at Clemson but they are in good hands now with a hardcore fan just as I am with Illinois. When it's your home state and favorite team it just gives you that little extra fire and passion.
What are some fun facts about yourself?
Father of 4, played football and track but also a nerd. Love hunting fishing and playing my video game. I also like the smell of cut grass.
What team are you looking forward the most to playing? The least?
Really looking forward to possibly playing ND….still haven't got to play my old AD yet. I don't really have a least excited, every team brings a different challenge or opportunity.
Who has been your role model in the CFSL?
There are quite a few guys I like in this league, Jeff, Mike, Wookie, 14rdavis, and Venmo are some of the guys that take good approaches to the week and being active.
Any bold predictions for next season?
Illinois will land more recruits then people expect.