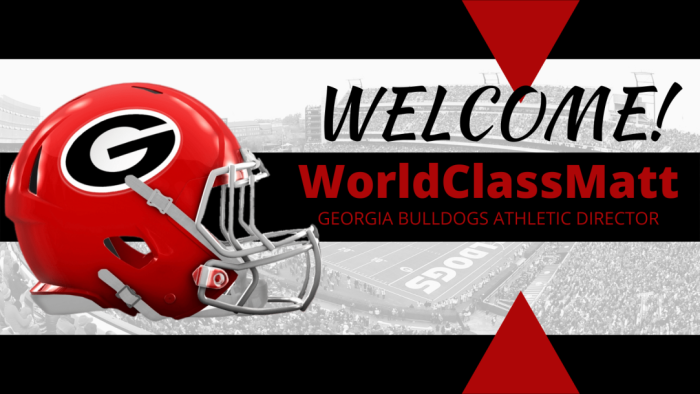 The past couple of days I sat down with the newest members of the AD class of season 15. Today we sat down with Matt Ousley, aka WorldClassMatt, the new AD of Georgia.
Congrats on your new school and becoming an AD! What are you most excited about going into season 15 in the CFSL?
I am excited that we get to bring one of the most storied SEC teams into the CFSL. I hope we cause an immediate disruption in the power structure of the conference. Recruiting will get harder for everyone else; I can promise that.
How did you get to this point? Can you talk about your coaching history or your experience?
I started in season 7 with Doma at Miami as Head Coach. He taught me a lot about sims, settings, and what attributes to look for. In season 8 we won the National Championship together. There was no better feeling than knowing we had accomplished that feat in just 2 seasons. From there I wanted to change it up, so I moved to Bama to help Ware as a GA and then Dobbins and finally landed with Wookie as the Head Coach at Notre Dame. Wookie and I came into the league at the same time as almost instant rivals. Since then though we have had a good friendship based on mutual respect for each other's ability to talk mad trash and find winners.
What are somethings you want the CFSL to know about what you are bringing to your program?
First, Defense wins championships. This is the building block of football since John Madden first blinked his eyes. It's something that Georgia has always been known for. After we don't allow you to move a few feet we are going to run the ball down your throat until all you can smell is leather.
What are some fun facts about yourself?
I am a true weirdo. I am the Lead Investigator of our local paranormal society (check out Jeff City Paranormal on Facebook) and I own a Haunted Tour Company in my hometown. I like hunting ghosts like Auburn and Florida.
What team are you looking forward the most to playing? The least?
I look forward to owning the state of Florida every year. It's not really a who am I looking forward to the least, it's knowing that the SEC is cutthroat and thriving there is more than just tough. I look forward to hearing "crap we have Georgia next week."
Who has been your role model in the CFSL?
There have been a few but really Ware (currently with Bama) is probably who I look up to the most as far as how he runs his ship. He and I came in the league at the same time and seeing that he can do this inspired me to take the leap. Alan (Neversatisfied on Discord) is another one who doesn't know it, but I look up to. I look up to how 100% in he is. He took over a roughed-up Michigan team and then stepped in for Pack at Auburn. He has really shown what being standup looks like in the CFSL. He meets every day on the chats and in games as positively as he can. It's a great change of pace.
Any bold predictions for next season?
Georgia will have a Top 5 Recruiting Class – I won't be overzealous and promise a championship next year. I will say that after I go through my bumps, y'all are on watch. You've been warned.