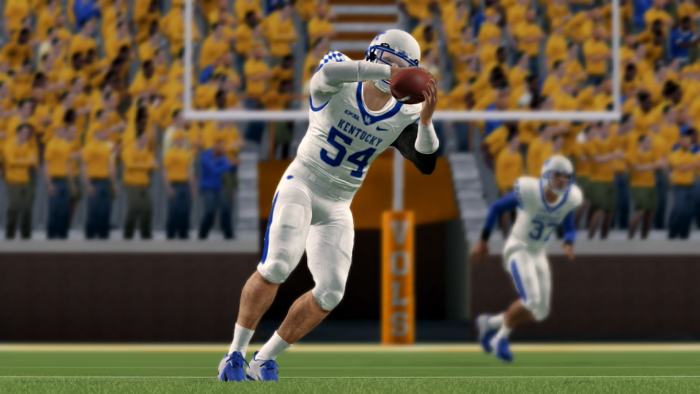 Final week of the regular season which was also rivalry week.
Clemson Vs. #14 Miami
Miami's offense just seemed to fizzle out when it needed to perform, credit to Clemson's defense for stepping up and not making anything easy. Clemson's offense turned it up a notch after going down 20-7, scoring 24 unanswered points which helped them come out on top.
X-Factor
Clemson RB Duane Sammons 23 carries for 146 rushing yards with a TD and 6 catches for 70 yards with 2 TDs
Clemson 38 – #14 Miami 34
#8 Florida Vs. #1 FSU
FSU held the lead in this one from the first score til the clocks hit 0:00. Florida kept it close until the 3rd quarter. FSU pulled away and kept their foot on the gas pedal without checking the rearview.
X-Factor(s)
FSU QB Jim Carr 32-42 for 468 passing yards with 4 TDs and 7 carries for 39 yards with a TD
FSU WR Aaron Ike 11 catches for 243 receiving yards with 2 TDs
#8 Florida 14 – #1 FSU 45
#9 Kentucky Vs. Tennessee
Kentucky came in and took care of business that needed to be handled to secure a spot in the playoff. It was a close defensive game for the entire 1st half. Kentucky flipped that switch in the 2nd half and pulled away.
X-Factor
Kentucky's defense
#9 Kentucky 34 – Tennessee 7
#7 Alabama Vs. Auburn
The Iron Bowl did not disappoint, if you are a Crimson Tide fan. Sadly, nothing much to talk about here, just another blow out win for Alabama. Alabama gears up for a playoff run as the end the regular season with an impressive W.
X-Factor
Alabama
#7 Alabama 63 – Auburn 7
Offensive Spotlight
Alabama QB Ryan Ravenhill 37-46 for 457 passing yards with 6 TDs and 14 carries for 59 rushing yards with 1 TD
Ravenhill played an all-around great game for the Crimson Tide.
Defensive Spotlight
Kentucky OLB Dan Glisack 6TCKs, 2TFLs, 1SCK, & 1INT
I like what Glisack did this week
Team of the week
#7 Alabama
Alabama played the best all-around team game this week.