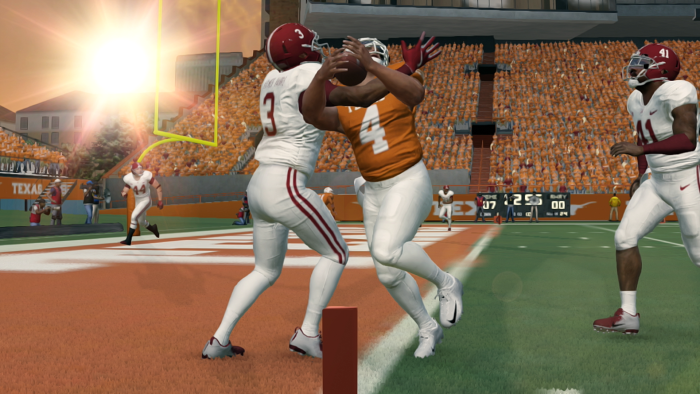 PRIME CUT – FLORIDA STATE UNIVERSITY VS TEXAS
By: Matt Ousley
(PositivelyPrime#6714 on Discord)
Is it just me or does this year's CFSL Championship series seem like many immovable objects all meeting in one location? With perennial playoff contender Texas meeting the simmering Seminoles out of Florida State. This year's Championships are looking to be instant classics.
First, will Jooby and his Texas Longhorn team break through to yet another championship game, or will Grin and the Florida State University Seminoles put a hamper on the dance? It has been ten years since these two teams have faced off. Texas outright owns the series so far at 2-0. What hasn't already been said about Texas and FSU this year? This feels like a championship game all by itself due to the high level of talent on the field.
Texas will be led by signal caller Kai Kohko, who has a huge chip he is trying to get off his shoulder. He wants to help Jooby lift that championship trophy finally. Jooby has the talent on both sides of the ball to do it. If Texas can't beat you on the offensive side of the ball then they will send in sack machine Cillian MacBride to terrorize your quarterback and to stuff your running plays. Jooby has more tools than he has ever had. When you mix his tools with his vast playoff experience it is hard to bet against Texas. Standing in their way is the juggernaut of Florida State.
FSU only lost one game this season so it is hard to try and find a plan that you know will work. The tandem of quarterback Jim Carr and receiver Vernon Mills is nearly impossible to stop (and it's just not fair). When you think you have them stopped you then must deal with halfbacks Anthony Younger and Dan Brown. There are just too many weapons on the FSU sideline to plan against. When you think you may have a shot against their offensive you have to live with the fact their defense is even better. Led by seniors, DT Isaac Frost (who is the CFSL record holder for tackles for loss) and MLB Kiyoko Winter (third all-time in CFSL history in tackles), it is being shown how hard it is to move the ball against this team.
We asked Texas AD Jooby how prepared he felt for his next game. He replied, "I'm as prepared as I have been all season. I know what these boys can do." I then asked him what he thinks the deciding factor will be in getting the win. He said, "Deciding factor to will be pressure on both fronts. If we can get pressure on Carr to force mistakes, and if we can limit the pressure from frost. It's a big task to do both on both sides of the ball."
We also asked Florida State AD Grin how prepared he felt. He said, "We are very prepared for this upcoming game. We put in several hours of game planning and think we have it dialed in for Texas. Going to be a great challenge for us." On what it will take to walk away with the win he continued, "Texas is just so loaded with talent and has an amazing AD. I think the deciding factor for this matchup is going to be the team that can win the turnover battle and gets a couple of key stops. Both defenses are great but these offenses have shown they can score on a good defense so it may come down to who has the ball last."
---
PRIME PICK – Texas 34, Florida State 28
---
Have a story idea? Have some insider information? Send me a message on Discord!