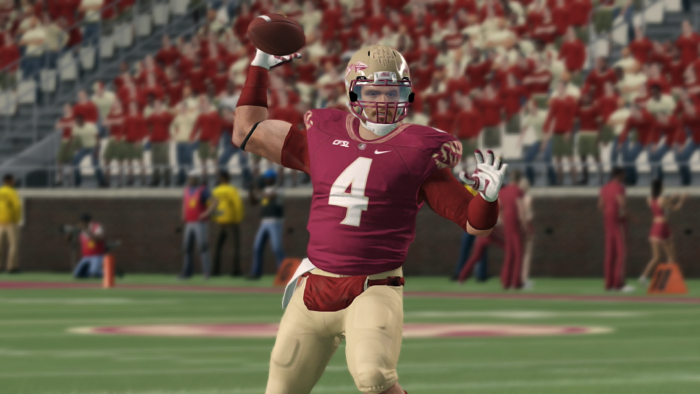 I've mentioned before the best thing about being in the broadcast booth is the view. From here you can see how every play is about to open up before it even happens. And for a few seasons now I've been trying to turn my view from here into a view of the future. I've previewed many games from here. Sometimes I've been spot on, other times….well not so much. So this time around I've decided to team up with my Co-BOTY Cole Mantell to see how far into the future we can see and try to predict the Season 15 National Champion. So without further ado, here is Cole's take on who comes out on top this upcoming season.
COLE MANTELL:
For Season 15, I really think this is the first time since arguably Season 12 where the field is as wide open on who can win the championship, though last season certainly featured a bunch of teams who were contenders late as well. For my pick to win it all, I'm immediately drawn to the newly created ACC and the last 3 championships that were won by Florida State and Notre Dame. Both teams returned lots of talent and have a huge arsenal when it comes to coaching and development. Both teams will be favorites going into this season. However, while the Seminoles and Fighting Irish both are the favorites, it is relatively rare in the CFSL for the preseason favorite to win it all. So my pick is for Oklahoma State this season. Like Florida State last season they have one of the best coaching staffs in the country. Like Florida State they had one of the best recruiting classes this season (9 Elites and 5 stars at time of writing) and like Florida State they are a perennial playoff team who just hasn't taken the next step yet. The Big XII certainly is one of the tougher conferences, and I expect it to be that way again next season, but if I had to pick, I like the Cowboys' chances this season.
NATE MURPHY
Cole believes the field is wide open in season 15. I'm not convinced it is as wide open as he thinks it is. I think it still comes down to a handful of teams. As he mentioned, the ACC now holds the last 3 championships. And I wouldn't be shocked to see FSU repeat, or to see Notre Dame collect their third in four seasons. Both teams are loaded with talent. FSU brings back nearly the entire team from last season including the QB helped turn that offense around and the defense is stacked. Even without DPOTY Isaac Frost. Florida State will be in contention for a repeat and in my opinion is the team to beat in the ACC. Notre Dame added arguably the best back in the league to make their already good offense even better. And their defense has the talent to shut anyone down. They will be a tough out come the playoffs. And let's not forget about a former conference rival of mine, and main rival of Cole's pick, the Oklahoma Sooners. They return the dynamic duo in the backfield of QB Vinny Mixon and RB Joey Zaza. Oh yea, and they also added Elite QB Derrick Power so it will be interesting to see where the Oklahoma offense goes. The question becomes can their defense improve enough to win games in the playoffs. They allowed 288 points last season which landed them right in the middle of the league…of course they did play a couple of extra games as well so that number is slightly skewed. But here it is the last team I think has the best shot to win it all…and my pick to win it all. The Wisconsin Badgers. Wisconsin joined the league in season 11 and has done nothing but win at an incredible rate (23-11 all-time). They are back to back B1G champs and in season 12 lost the title on a tie breaker situation. They are, in my opinion, favorites to 3peat as conference champs this season. They bring back so much from a team that made it all the way to the title game last season. Yes, they came up short against a very talented FSU team. But they will learn from that game, they will rebound from that game. And I think they ride that feeling all the way back to the title game and this time end it with a victory. DeAnthony Jones and Richard Fountain return to lead an offense that looks to be explosive again this season. They have an elite group at WR. And a defense that returns Iman "Monster" Porter. The defense, including Porter, boasts (at the time of writing) 13 Elite level players. This team should put up points in bunches AND once again be one of the top tier defenses in the league, potentially the best defense in the league.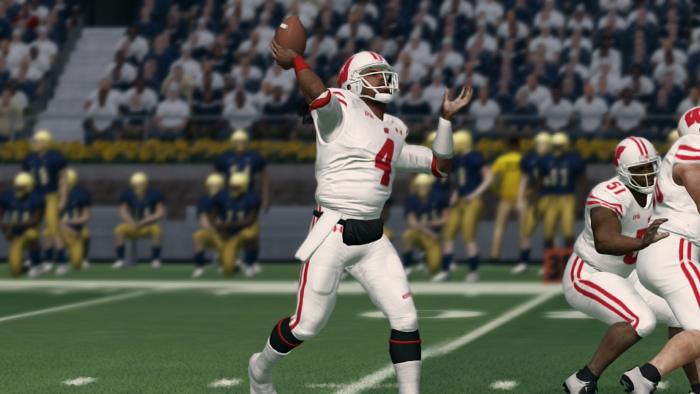 So what do you think? Can Cole and mine's view from the booth see all the way 10+ weeks into the future? How right are we? Are we even close? Only time will tell for sure. But let's hear your opinions about it. Respectfully agree or disagree with us in the league chat. We want to know what you think.