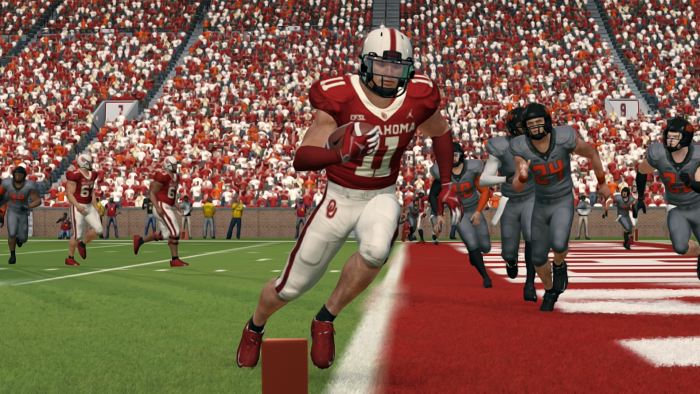 By: HornsNation
Season 15! Wow. When I joined this league four years ago, I never would have thought we would have expanded from the 12 teams to the 28 we have now.
Doing these types of articles is always difficult as everyone wants to be number one. Well not in my rankings and I promise no Rick Roll this time!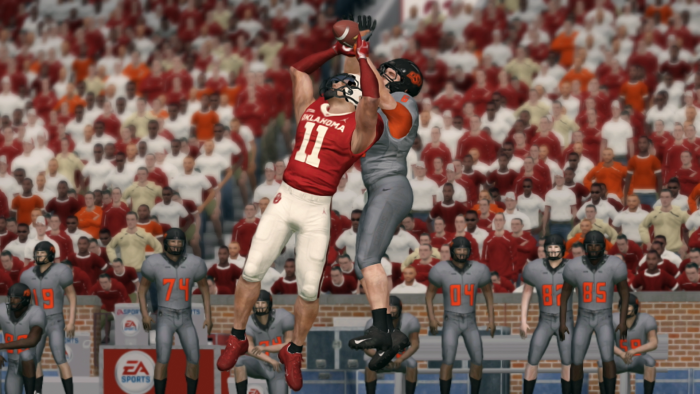 1. OKLAHOMA SOONERS
Oh boy. A guy named HornsNation putting OU number one? No way but in this case, they have a very strong argument. With the selection of a triple-option playbook, OU will only be as good as their defense lets them. A strong front four should help this team but they will need to shore up some of their secondary depth with only one elite at corner. On offense, OU can play the game of keep away if they can get 4-5 yards on first down. Third and long will put this team in a tough position with having to pass in a run-heavy set book, but can DTHall figure out the Triple O? Or will OU be in a long line of number ones to fall?
2. FLORIDA STATE
Hold your pitchforks Seminole fans. I ranked you second last season and you won a championship, why change it up? An elite offense and defense have Florida State thinking of a repeat. It's always tough but Notre Dame did it a few seasons ago and this Seminole team is ripe with Seniors wanting to win a second title. Why second? Well, they move to a very tough conference in the ACC. This is not the SEC anymore. Now they have to stack up with Notre Dame, Miami, and an improved WVU team.
3. NOTRE DAME
Wookie thrives on hate. I swear that man just loves it when people doubt him but I won't here. Getting Duane Sammons was a huge get from Clemson, but former ND running back Deuce Williams had his best season in season 12, three seasons ago. Can the Irish give KyShawn Williams a third title and possibly the winningest QB ever in the CFSL?
4. WISCONSIN
Last year's runners-up, Wisconsin caught lightning in a bottle at the perfect time and went on a run in the playoffs. This season should easily be a repeat for the Big10 crown as both DeAnthony Jones and Richard Fountain are entering their final season at Wisconsin. The defense is set to carry this team again and the Oklahoma book should provide some much-needed run/pass options. Can they get hot again?
5. OREGON
No comment.
6. MICHIGAN
I can see the hate right now. The nasty messages I will get for putting Michigan behind Oregon. "But Horns, Michigan beat Oregon last season!" Well, we are not in last season. Good news for Michigan fans, Thor Savage is going to throw the ball so much that he is going to get air mile rewards with all the major carriers. The SMU book should provide at least 60 passes a game. The bad thing for Michigan? Good luck trying to run in that book. The front seven on defense is one of the weaker ones in the league so they will need their secondary more than anything. Good thing they went out and got Charlie Pickett.
7. MISSOURI
The Tigers are not talked about much but they went on a run in the PIT and almost knocked off Oregon in the semifinals. Doma has the championship experience and in his second year at Missouri, his team should threaten for the Big12 title and sniff the playoffs. With the Houston book, QB Almedian Colakovic will pass a ton. Their defense is a little suspect, so high-scoring games will likely be on the menu this season.
8. OKLAHOMA STATE
Is this the season that Houston finally puts it together? It seems that OSU is always in the hunt for a title but struggles in the playoffs. Ryan Moreland takes over the QB reigns and will try and do what Harrison Murray could not; win a title in Stillwater. The biggest game on their schedule could determine the Big12 title with a matchup of OU in week eight.
9. KENTUCKY
Somehow Kentucky always ends up at the bottom of my rankings and usually ends up in the playoffs. The defense continues to be elite and the offense will look to get more out of Scott Pinesaw. Using the Notre Dame book, the Wildcats have the inside track for the title in a weak SEC conference.
10. ALABAMA
Last season I Rick Rolled the Tide fans. It was glorious. This season I don't really dislike Alabama. Not so much hate from them and this season should be exciting for their team. (Although how do you sell 3 HB and FB and take an Air Raid book?). Anyways this team will be up there with Kentucky in the running for the SEC crown.
Thank you for coming to my Horns talk and please be respectful when discussing the rankings. Good luck to everyone!