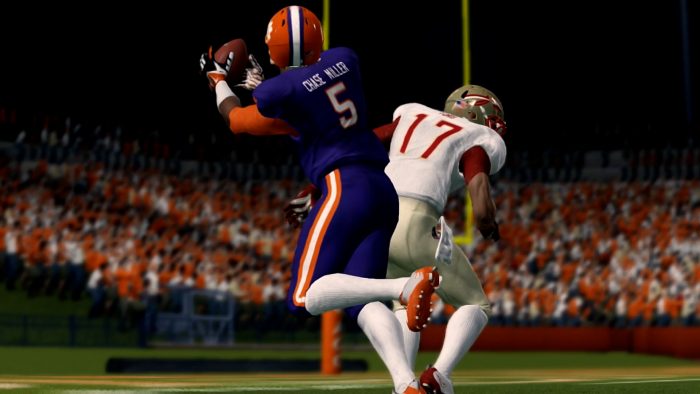 BY: Cole Mantell (@ColeMantell)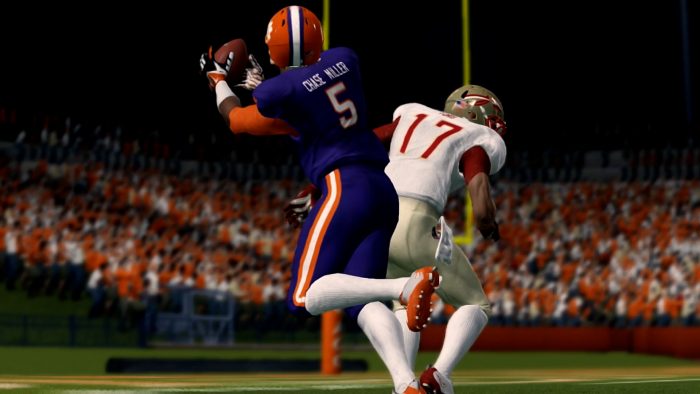 With Season 15 upon us and the schedule released, there are plenty of enticing matchups. With this in mind, let's take a look through the full schedule and pick one game each week that deserves to be circled on the calendar. There are a few caveats to this exercise, however. First, each team may only be chosen once. Second, this article will find games that you might overlook. Everyone knows Week 3 Notre Dame vs FSU is going to be a big game, so it's not going to be in this article. Finally, the games selected need to have meaningful consequences. Whether that is a game that has an impact on the Playoffs or the PIT, the games selected must have a good chance of being impactful on the makeup of what postseason play can look like at the end of the season.
Week 1: West Virginia vs. Miami
This matchup will be the last game Tuesday, and this is one you should stay up for. This game is the second-ever ACC conference game, after the prime-time UNC-PITT game scheduled for the day before. Both the Mountaineers and Hurricanes return key contributors on both sides of the ball, notably at the skill positions.  While a playoff berth likely still is a year away in the ACC, this will be a key matchup to see how the ACC might shake out in its first season of existence. In addition, both teams on paper should be threats to make the PIT, so this will be a big early test for both the Mountaineers and Hurricanes.
Week 2: Kentucky vs. Notre Dame
Notre Dame's home opener sees Kentucky, a Season 14 playoff team, travel north for a crucial matchup for both teams. For Kentucky, they are now 0-2 all-time in the playoffs and will be looking to set the tone for this season early. Notre Dame needs no introduction after their championship runs in Seasons 12 and 13, but after losing their first playoff game since Season 11 last season, the Irish for the first time don't look invincible. Whoever wins here likely impacts Playoff seeding at the end of the season, which as Notre Dame found out last season is a huge factor in playoff success.
Week 3: LSU vs. Florida
The Red River Rivalry between Oklahoma and Texas usually grabs headlines in Week 3, but this might be the game with the most fireworks that week. For LSU, the Tigers are in an Air Raid playbook that is known for high passing yards. Moses King was inconsistent last season but still was able to show he can throw deep. With a team that can throw deep in a playbook that historically is known for it, what better test for LSU than the team in the SEC who went Air Raid multiple times in the last few seasons? Florida is not going Air Raid this season, but that doesn't mean they can't stretch the field either. Especially since Seniors Jeff Brown and Garrett Ano at WR are joined by Elite freshman WR Ricky Hammer. Look to bet the over in this one.
Week 4: Oklahoma State vs. Boise State
The Cowboys and Broncos both have playoff aspirations this season. So this game's stakes are simple, if huge. In what is likely the toughest division in the CFSL this season, this might be the game that decides which team gets a playoff spot and which one is in the PIT. To be clear, both teams have the roster talent to make a run not only to the playoffs but to make some noise there too. But they have to escape the Big XII first, and that isn't always easy. This game could be the Monday night game depending on both teams' records but still fits in the confines of this exercise since on paper there are a few other big games that could be on Monday as well.
Week 5: Tennessee vs. UNC
For the record, Michigan vs. Wisconsin is the headliner here and almost certainly will be a Monday night game. But with the self-imposed rule of not taking the biggest game (on paper) each week and only choosing each team at most once, made Week 5 a challenge. Tennessee vs. UNC might be a Youtube game, but I'll it will be a sneaky good one. UNC is an expansion team this season, but of their first four games, all of them are winnable except Notre Dame Week 4. Thus, there is a real (albeit unlikely) possibility the Tar Heels enter this game 3-1. Tennessee also is much improved from their previous performances these last few seasons, and we could have a matchup with PIT implications real fast if we assume these two teams win a few games in the first half of the season. Is it certain? Definitely not. But don't count these teams out yet.
Week 6: Clemson vs. FSU
Clemson has a chance here to do what Miami did last season. Thus, while this game likely won't be as important for Clemson in Caleb Ward's first season, this will be a huge test for the Florida State Seminoles. This isn't because Clemson won't be exciting. In reality, I think with Caleb Ward's first season as an AD and the freedom to experiment in what should be the most unpredictable division in the CFSL outside of Notre Dame and FSU, Clemson has a great chance to make this season interesting for Tiger fans. For the Seminoles however, in their championship run their only stumble last season was a late-season loss to Miami. Out of their second-half schedule, this one seems the most similar to that Miami game last season. With this also being the final home game of FSU's regular season, this seems like a possible Senior Night upset pick. Then again, Florida State proved last season that picking them to get upset was (mostly) a very, very bad idea.
Week 7: Alabama vs. Oklahoma
Oregon vs Wisconsin is the other big matchup this week, but since that is the biggest matchup of the week (on paper), no luck in using that game. Instead, we have this late-season non-conference tilt. Both the Crimson Tide and Sooners made the playoffs last season, with both teams looking for a bit more success in the playoffs this season as well. Considering how tough the SEC and Big XII are going to be this season, this could also be a Monday night game. Still, no matter where on the schedule this game ends up, this game will be sure to feature numerous awards candidates on both sides and lots of attention.
Week 8: Oregon vs. Washington
Oregon certainly has their work cut out for them in the second half of the schedule this season. Oregon will play Wisconsin, a likely favorite to win it all, right before this game as their final home game of the season. Washington has a new AD, a new QB, and also plays Wisconsin in Week 6. It's hard to predict right now if either team can compete with the amount of talent Wisconsin has gathered (20 Elites at the time of writing), but depending on how the schedule and rankings from the ADs shake out, there is a good chance one of these teams is in play for a Wild Card spot. If not, then both teams will likely be fighting for PIT positioning, and that always brings out some fun fireworks. This is a rivalry week game to keep in mind as the season progresses.