BY: Cole Mantell (@ColeMantell)
With Week 1 now in the books, many freshmen have been able to experience real CFSL action for the first time. Some players and teams did great. Some have some work to do. But today we'll be taking a look at the six freshmen who starred in their debuts. These guys aren't listed in any particular order, but since there are only six there will be some honorable mentions to those left out.
QB Dylan Shumate – Illinois Fighting Illini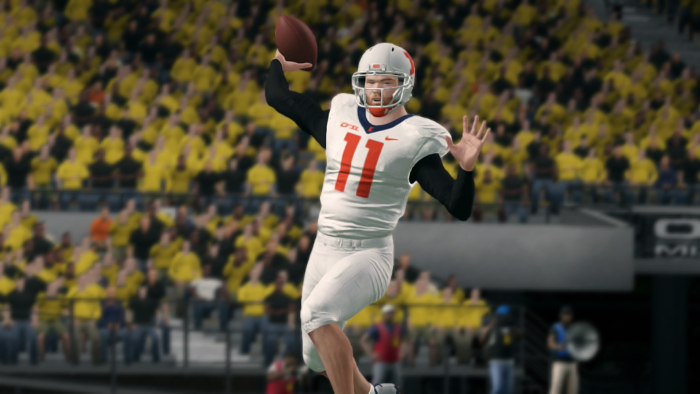 Shumate led all freshmen QBs in Week 1 with a 186.0 QB Rating. He was excellent in the Fighting Illinis' first win in CFSL history, completing 75% of his passes and throwing for five touchdowns to only one interception. Next week is going to be a much tougher test against an Ohio State team that suddenly looks dangerous. For now, however, Shumate has made history in his first start for Illinois, and the team has nothing but positive praise this week thanks to his efforts in the victory on Thursday.
QB Tonio McDaniel – Washington Huskies
The other quarterback mentioned here, Tonio was given every opportunity to shine in Washington's pass heavy offense Week 1 against LSU. Despite rain and a hostile environment on the road, Tonio turned in the 2nd best QB Rating of the freshmen class. His 184.3 rating was just behind Shumate and the fifth highest in the CFSL during Week 1. No QB in the CFSL completed more than his 46 passes against LSU, and it led Washington to a big 51-24 win. A few of his WRs were also candidates for this article, and you'll see them in the honorable mentions list later.
HB Nicholas Perez – Georgia Bulldogs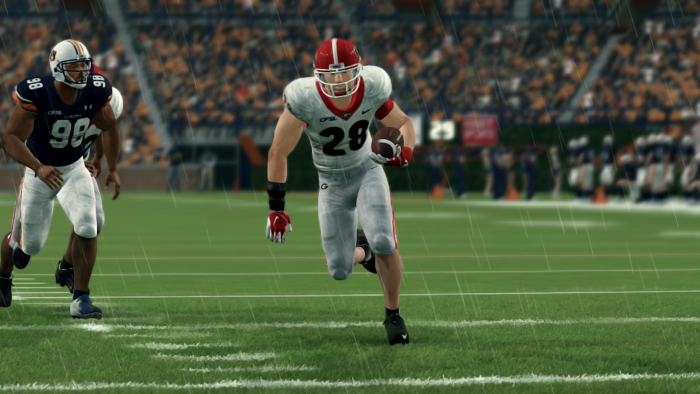 Perez didn't get the result he wanted in Week 1 against Auburn, as Georgia lost their first CFSL game 44-24. Despite the loss, Perez had one of the most impressive debuts for a freshmen 4 star in recent memory. His 136 rushing yards were third in the CFSL overall and he added two rushing scores on top of that. Georgia has some adjustments ahead of next week's game versus Pittsburgh, but Perez should be a key contributor again in that game as well.
HB Clay Allen – North Carolina Tar Heels
Allen was the other freshman halfback in the top five of Week 1 rushing yards, and he sure made his mark against Pittsburgh on Monday. In addition to 128 rushing yards, his three rushing touchdowns trail only Auburn QB Jason Lemmy for all CFSL players in Week 1. North Carolina will continue to be a threat with him in the backfield, and the team has an entertaining matchup next week against Clemson for the Battle of the Carolinas.
WR Wren Chucci – Miami Hurricanes
Chucci was a monster for the Hurricanes in their Week 1 win against the West Virginia Mountaineers. With 11 catches for 187 receiving yards (third overall in the CFSL) and two receiving touchdowns, Chucci not only was one of the best freshmen in the CFSL, he showed he can be one of the best WRs in the CFSL. Consistency will be the key for Chucci to keep himself in that conversation, and he'll face a Washington defense next week that just held LSU to 24 points.
MLB Ryan Schultz – Iowa Hawkeyes
The Hawkeyes are another team that stumbled in Week 1, but much like Nicholas Perez for Georgia, Schultz was a huge star for Iowa in their loss to Ohio State. Schultz had 17 tackles (third in the CFSL), five TFLs (second in the CFSL) and a forced fumble in a showing of great potential for the freshman. If Iowa can make some adjustments on offense before their Week 2 game against Oregon, this might be a trendy upset pick in the Sportsbook thanks to Shultz.
There were much more standout performances than a usual year with the 4 expansion teams being full of freshmen, as seen here with some of the guys I talked about. It'll be an exciting freshman campaign for everyone, and there is still seven more weeks of action to talk about with these players in their first CFSL campaign.
Honorable Mentions: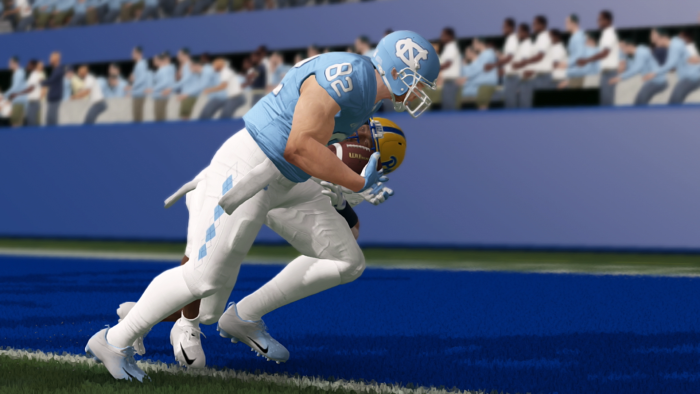 Nebraska QB Tom Towers
North Carolina QB Ayden Martinez
Clemson HB Akeem Bowers Jr
Florida WR Ricky Hammer
Washington WR Nasir Kooper
North Carolina TE Cadbury Wellington
West Virginia OLB Wesley Bellomy
Texas A&M MLB Ja Avery II
Miami DT Jay Gates
Oklahoma DT Shane Lloyd
North Carolina DE DeAndre Gross
Iowa CB Alexander Kirsch
Florida CB Hershel Duke
Texas DE Christian Madry