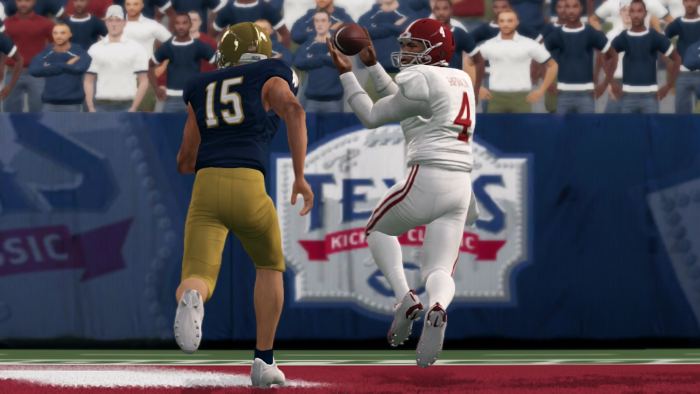 By: Jeremy Perry (@Oneaccordjp) and Vinson Mixon (@VinnyTrill)
As season 15 is set to begin let's take a look at the potential conference contenders.
BIG 12
Since the inauguration of the Big 12 in Season 10, only three teams have been crowned Big 12 champs. Texas, Texas A&M, and LSU. Last season came down to the final week with Texas, Oklahoma, and Oklahoma State all having a chance to come away with the title. Texas ended up with the Season 14 Big 12 title due to their head-to-head win over Oklahoma. Who takes it home in season 15? Let's dive in.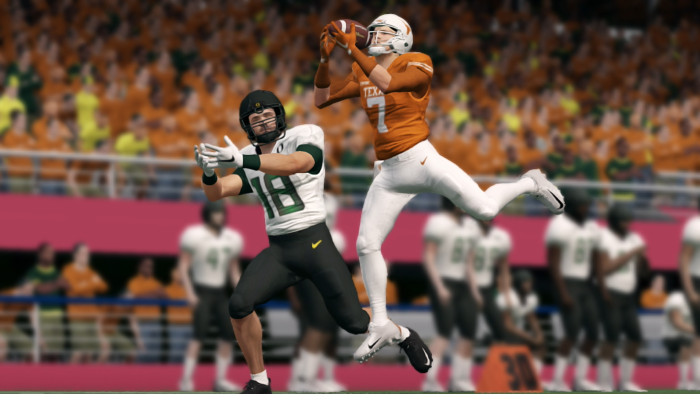 TEXAS
We'll get the obvious out the way first. Texas has been a powerhouse in the CFSL for many seasons and with the work that AD Jooby and his staff have been putting in it doesn't seem like it will be slowing down anytime soon. There aren't many holes to find on this team. On offense, they return many key starters. Last season's offense was fifth in scoring and the only starter not returning is Season 13 All-American WR Quincy Meyers. Replacing Meyers isn't an easy task but having WRs like Anthony Delano and Brandon DeMoura on the roster helps out. Texas also adds one of the top freshman WRs in Quinn James to the mix as well. On the defensive side, they are always loaded. The question for the Longhorns is who steps up to fill the shoes of Joey Cass as the leader of the defense? Perhaps that could be DE Cillian McBride.
BOISE STATE
Next up we have Big 12 newcomer Boise State making their way over from the Big 10 last season. Boise State ended up 7-4 and PIT champs last season. Scoring 440 points last year, quarterback Ryan Smith and the WR crew lit up BSU record books. Boise State returns three of its top four WRs from last year. On the defensive side, Boise State's defense gave up the second least point in the entire CFSL. The only defense to surrender less was Wisconsin. Even with that they still went out and got CB Demetrius Thomas from Notre Dame and bring in Freshman DT Mo Hart the sixth-ranked recruit in the CFSL along with DE Pierce Parker, OLB Henry Pate III, and CB Noah Shaikh.
OKLAHOMA STATE COWBOYS
Our third contender for the Big 12 crown is the Oklahoma State Cowboys. The Cowboys needed a win and a Texas loss in week eight of last season to win the Big 12 and they came up short of that. The big story for Oklahoma State's offense going forward is what is life like in the post-Harrison Murray era. Replacing him is second-ranked recruit Ryan Moreland. They also bring in elite WRs JT Cass Jr and Steven Rodriguez along with elite TE Steven Eastridge. In total Oklahoma State brought in six elite freshmen and two elite transfers. Returning on defense will be tackle leader John Alstott and OLB Matt Grenfell to lead a defense that will need senior leadership for the young talent they have.
Dark Horse
MIZZOU
Mizzou will surprise many people. They are a team that has the talent they just need to hone it in this season. That being said my prediction for the Big 12 is that Texas will repeat as Big 12 champs. They have been title contenders for the last few seasons and it doesn't look like that is changing now.
ACC
It's the inaugural season for the ACC. The last three National Championships belong to members of the ACC. Notre Dame won back-to-back Championships in Season 12 and 13. They would end up losing in the Season 14 playoffs to the eventual National Champions. The Florida State Seminoles tore up the CFSL last season to win their first championship in school history. With the past success of these teams do they have what it takes to win their first ACC title? Let's dive in.
FSU
We'll get started with your season 14 championship the Florida State Seminoles. Not only was Florida State's offense electric last season they retained a majority of their offense going into season 15. Jim Carr will be at the helm looking to win back-to-back OPOY and National Championships. The receiving core remains intact and they went out and brought in Freshman FB Juni Winter to replace Benny Beukeboom who left via the transfer portal. On the defensive side, they are trying to replace some big names like three-time All-American Isaac Frost and Season 14 All-American Kiyoko Winter. Getting six elite defensive players via the transfer portal and recruiting goes a long way toward shaping their defense back up.
NOTRE DAME
Another team contending for the Season 15 ACC crown is Notre Dame. Looking to win their third National Championship in four seasons, this team is led by many veteran players. Just looking at the senior class they have is enough to make ADs shake when they gameplan. KyShawn Williams, Nick Hooper, Jeff Repport, EJ King, Rocky Dale, Rev LeBoucher, and Alani Baker Smith all look to end their Fighting Irish careers on top. Oh yeah, don't forget to mention they went into the transfer portal and got three-time All-American RB Duane Sammons.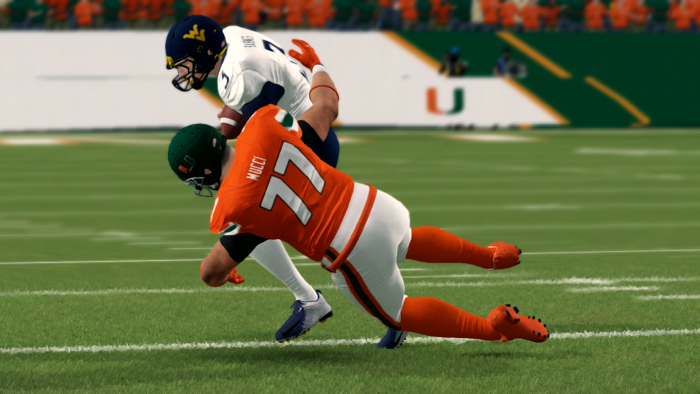 MIAMI
The Miami Hurricanes are one of the youngest teams in not only the ACC but the entire CFSL. Having only a total of six Juniors and Seniors, the younger players will be called upon if Miami is to bring home the first-ever ACC title. QB DaShawn Odie is back for his last ride as the leader of the Hurricanes' offense. The only returning pass catcher the Hurricanes have is TE Shelly Wojcik. So, Miami hit the recruiting cycle hard bringing in 4 WRs and a TE headlined by elite WR Wren Chucci and elite TE Sayler Sage. Getting to the quarterback is gonna be vital for the Hurricanes' defense if they want to compete with the top ACC schools. To make sure their defense is up to the task they brought in DE Alden Forrester from the transfer portal and freshman DT Jay Gates.
Dark Horse
WEST VIRGINIA
One team that could shock a lot of people is the West Virginia Mountaineers. Going into their third season they've been trending upward since their inception in the CFSL. With all this being said I'm picking the Florida State Seminoles to come away with the Season 15 ACC title. Please screenshot this and roast me if any of this turns out to not be true.
SEC
ALABAMA 
Alabama has put together a very talented roster, with depth at many key positions. How will the departures of MLB Duke Schmidt, DE Terrell Morris, & CB Shane Yost affect the defense? With the offensive side of the ball bringing back sophomore QB Ryan Ravenhill, senior HB James Ware, & junior WR Carlos Shapovalov they should be a well-oiled machine. The Crimson Tide will finish at the top of the SEC, but will they win it all?
FLORIDA 
The Gators were a fun squad to watch last season with their dynamic offense and solid defense. With QB Rocko Lacey, WR Zak Kelso, HB Radman Roberts & WR Fozzy Brown leaving, the offense will be looking to keep its shine with freshman QB Shaker Mayflower, freshman HB William Tree, and freshman WR Ricky Hammer. Will Florida take that next step and win the conference? Can they make the playoffs for a chance at the national title?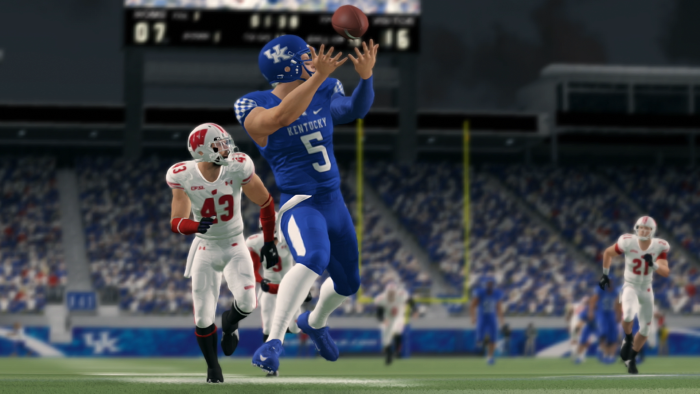 KENTUCKY
Adding All-American CB DJ Brooks to an already talented defense is a major step in a great direction for a team that finished second in the conference last season. Senior QB Scott Pinesaw and junior HB Taylor Copley were a dangerous duo last year. With junior CB Harlan Kash, junior OLB Smoke Wyatt, junior DE Miles Melo, & sophomore SS Timmy Schneider all returning for the Wildcats' defense it's expected for them to be a top defensive unit. Will Kentucky get it done this season?
Dark Horse
LSU
LSU didn't live up to expectations last season. Many could speculate what their issues were. LSU has the talent to compete with any opponent they line up against. As new transfers, WR Elliott Griffin, MLB Griff Martin, CB Trey Woodard, CB Kenneth Swift, and SS Malcolm Kemp Brown all look to take LSU back to the top. Will LSU bounce back and win the conference?
BIG 10
WISCONSIN
Wisconsin made it to back-to-back National championship games, so them being at the top of their conference is a no-brainer. The Badgers bring back senior QB DeAnthony Jones, junior WRs Maleko Nomura, Tee Weary, Bobby Moss, & senior HB Richard Fountain on offense. While losing MLB Tony Drake might not hurt as bad with junior MLB Jake Wilson and freshman MLB Troy William ready to step up and make sure the defense doesn't move backward. Senior DT Iman Porter looks to add to his already outstanding career and help Wisconsin get over the championship hump. Will it end differently for the Badgers this time around?
OREGON
Oregon is another team that got better this past off-season. The Ducks have a perfect mix of veteran experience and youth. OLB Brock Hoskins and QB Phil Camit undoubtedly will lead the way for this Oregon team. WR  Pablo Thompson, WR Zac Cornwall, WR Gunny McGuire, WR Ty Wright, WR Matthew Cherry, WR Michael White, WR Rashawn, & TE Kevin Hall form one of the deepest receiving cores this season. Is Oregon's dream season incoming?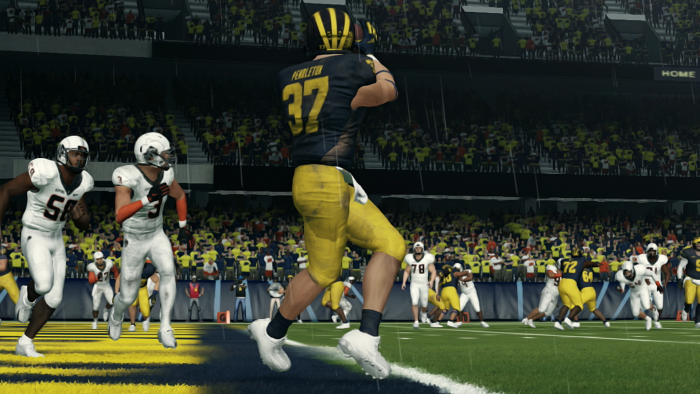 MICHIGAN
Senior QB Thor Savage is coming off a monster season and with WR Bobby Barrett and WR Derrick Pendelton returning for this last rodeo will this be the year? Michigan will go as far as Savage and the defense take them. The defense is well-rounded with the likes of CB Semi Dosunmu and MLB Haden Grant among others. Could Michigan win the conference title for the first time this season?
Dark Horse
WASHINGTON
Freshman QB Tonio McDaniel replaces Huskie legend QB Cairo Croft, who holds multiple passing records for Washington. WR Ralph Rodriguez, WR Nasir Kooper, and WR Jack Keane could help the Huskies contend for the conference title if the cards fall correctly. The defense isn't the best, but it could be good enough to win the conference and sneak into the playoffs if the offense puts up numbers.