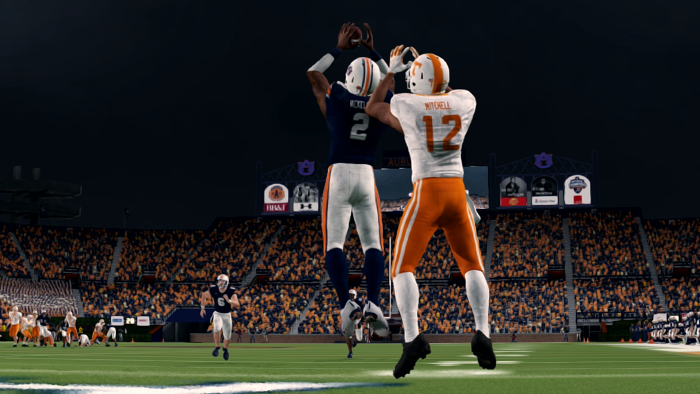 BY: HornsNation
Week one of season 15 is finally in the books! Let's take a look at my thoughts and rankings from this past week!

QUICK HITTERS

– Auburn has not been able to find much success since the championship game in Season 11, but if they play the rest of the season like they did last week, look out. Quarterback Jason Lemmy surpassed his rushing total from last season in ONE GAME! 280 yards rushing and four touchdowns to go with 138 passing yards and one touchdown through the air had everyone thinking OPOY! Now he did go against Georgia, who has had a disappointing start to their CFSL career, but the schedule is ripe for Auburn to start 3-0 if Lemmy can keep this up.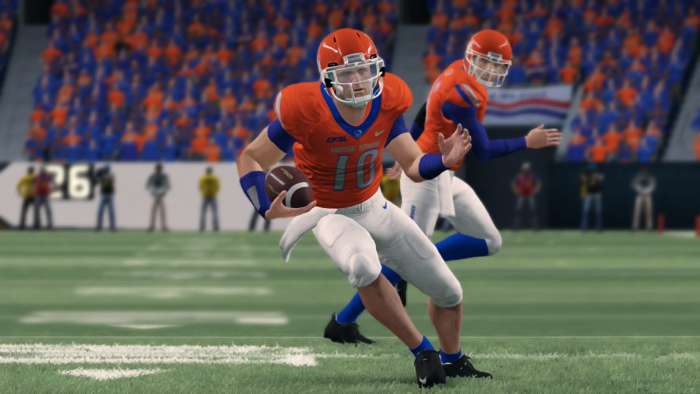 -Boise State is on a streak. Since losing to Michigan 20-16 last season, the Broncos have not lost and have scored more than 50 points in each of their wins. Quarterback Ryan Smith has passed for 27 touchdowns in that span as no one has figured out how to stop the Broncos. Another big test will come next week as they play Michigan, who just shut down Oklahoma State's aerial attack. Can Boise keep it going?
-Welcome to the league North Carolina, Pittsburgh, Georgia and Illinois! North Carolina and Pittsburgh kicked off the Season 15 slate, with UNC coming out on top. Auburn humbled Georgia and Illinois looked sharp in their rivalry game against Missouri. Week two will provide plenty of opportunities to grade these new ADs. We will find out which ADs change things up and which ones continue to roll.
PLAYERS OF THE WEEK
Offense: Washington QB Tonio McDaniel. 46/59, 574 yards, and five touchdowns.
While there were plenty of options to choose from, like Jason Lemmy or Derrick Pendleton, McDaniel likely played the best defense. Many people considered LSU's DBs as the best and from a school that claims DBU, they couldn't stop the aerial attack of McDaniel. Even more impressive, this was his and his ADs debut. The future looks bright for Washington.
Defense: Oregon LB Brock Hoskins 19 tackles, 3 TFL.
Now some people will say I am biased but if you watched the game, this wasn't just about stat lines. Brock Hoskins nearly ended the careers of a few of Texas's returners by putting them into a tackling spin cycle. Had it not been for a late fourth down touchdown, this award would be his easily. Brock was leveling running backs and returners which greatly assisted the Oregon offense by having them start at the 50 on nearly all their drives.

LOOKING AHEAD

There are some impressive games in week two as teams begin to have more film on opposing teams. Let's take a look at some of the highlights on the schedule.
The Rematch: Florida State vs Wisconsin
The Seminoles dominated Wisconsin in the championship game last season and the Badgers would love nothing more than to prove to themselves that they can beat FSU. Tom and company would love to continue their streak as they look to repeat.


The "First Win as a New School" Game: Georgia vs Pittsburgh
There is still plenty of doubts about Georgia, a big named school, that struggled in week one. Pittsburgh didn't fare much better in their loss to UNC. Both teams need to rebound and get that elusive first program victory.

Battle for the Illibuck: Illinois vs Ohio State
Yes, this is actually a trophy and rivalry game for both squads. Is Illinois for real? Is Ohio State back after their one win last season? Both teams looked good in week one and this should be a very good matchup.

The "How does Nebraska Have More Wins than Oklahoma" game: Nebraska vs Oklahoma.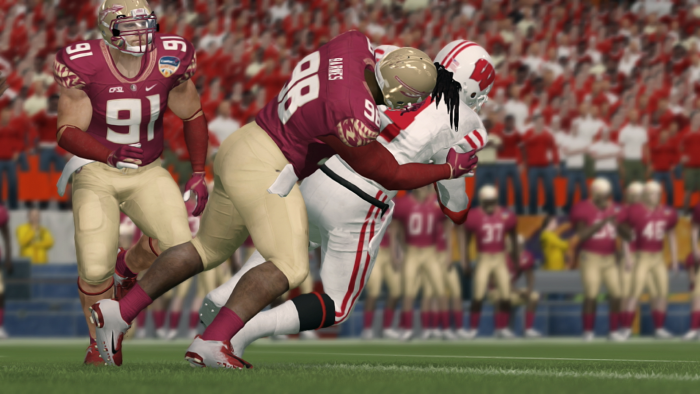 Another old-school rivalry, Nebraska beat TAMU last week and now face another tough foe in Oklahoma. Oklahoma changed their playbooks this week, so this is a must win for my preseason top ranked team. If they don't win, questions will start to be whispered on why the triple option was selected.
HORNS WEEK ONE RANKINGS
FSU
Boise State
Michigan
Texas
Washington
Wisconsin
Illinois
Auburn
Alabama
Oregon
Next week should be a blast! Be sure to tune in to the Inside Blitz on Monday!