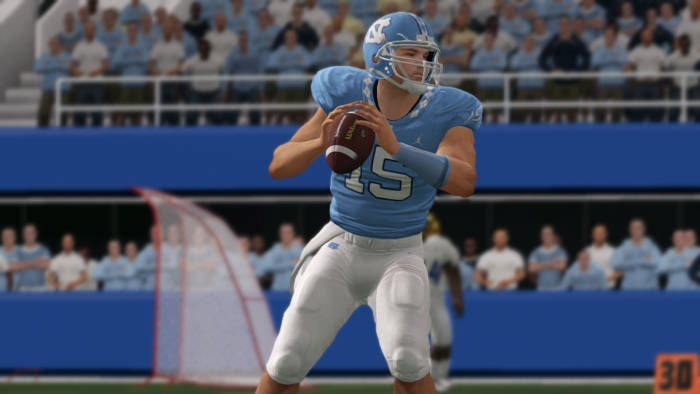 The ACC this week was filled with action-packed close games and blowouts. Let's take a look at what happened.
WEST VIRGINIA vs MIAMI
QB DeShawn Odie, WR Wren Chucci, DT Jay Gates, CB Tom Reis & FS Matt Jones all made key plays throughout the game for Miami in the 38-10 victory over West Virginia. Miami's defense held WR Tomlin Clementine to 2 catches for 24 receiving yards. They also kept RB Jerry Filbin under wraps with 16 carries for 45 rushing yards. One of the few brights for West Virginia came from OLB Wesley Bellomy who had 17 tackles, 2 tackles for loss, & 1 pass deflection.
X-FACTOR
Miami WR Demetrius Reese: 9 receptions for 85 receiving yards. 7 kick & punt returns for 98 total return yards.
NEXT MATCH-UP
WVU vs OK State
Miami @ Washington
CLEMSON vs TENNESSEE
Clemson's QB Loki Gunderson and RB Akeem Bowers Jr helped pace the Tigers on the offensive end as they came out victorious 28-24 in a down-to-the-wire win. On the defensive side of the ball, MLB Daryl Jefferson, MLB Kyle Woods, DT Karl Gram, & DE Lynndale Odie stepped up for the Tigers and made winning plays when they needed them most. Clemson looks primed for another season at or above .500.
X-FACTOR
Clemson RB Fernando Casillas: 10 kick and punt returns for 200 total return yards
NEXT MATCH-UP
Clemson vs North Carolina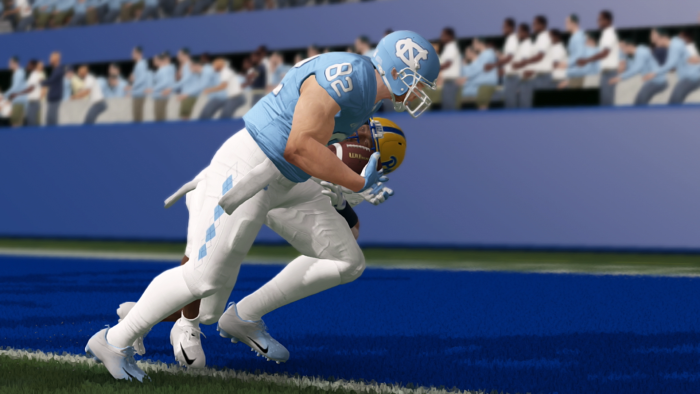 PITTSBURGH vs NORTH CAROLINA
This marked the very first league game for both Pittsburgh and North Carolina and it was all UNC. The Tar Heels dominated 54-10. QB Ayden Martinez, RB Clay Allen, & TE Cadbury Wellington put forward a great effort in their freshman debuts as they stood the tallest for the Tar Heels. Pittsburgh TE Justin Dukes didn't let the beat down stop him from showcasing his talent as he had 6 receptions for 130 receiving yards.
X-FACTOR
North Carolina TE Cadbury Wellington: 11 receptions for 141 receiving yards with 2 Tds and 7 punt returns for 99 return yards.
NEXT MATCH-UP
North Carolina @ Clemson
Pittsburgh vs Georgia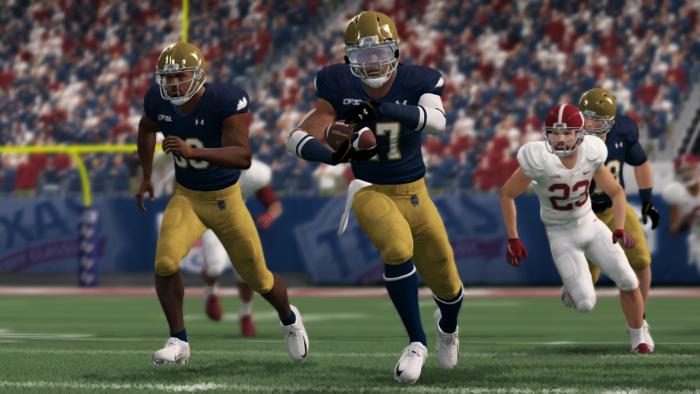 NOTRE DAME vs ALABAMA
Notre Dame faced off against fellow title hopeful Alabama in a 23-9 defeat. Highly regarded running back Duane Sammons made his Notre Dame debut. He finished with 23 carries for 73 rushing yards. QB KyShawn Williams played poorly this week, but the two-time national champion QB knows what it takes to overcome adversity. Notre Dame is one of the better programs in the league so Week One won't be in their minds for long.
X-FACTOR
Notre Dame Cb Rev LeBoucher: 9 tackles, 3 tackles for loss, 9 kick and punt returns for 176 return yards.
NEXT MATCH-UP
Notre Dame vs Kentucky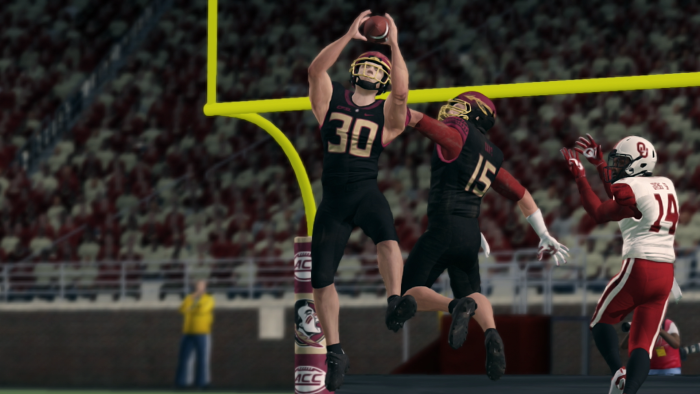 FLORIDA STATE vs OKLAHOMA
The defending champs picked up right where they left off, with a smooth 34-10 victory over Oklahoma. Seminole's QB Jim Carr, RB Dan Brown, & WR Chase Legend Jr pushed this game from start to finish. MLB Maverick Rivers led the Seminole defense with 10 tackles, 2 tackles for loss, & a pass deflection. Florida State is a top program in the league and will continue proving that each week.
X-FACTOR
Florida State's defense
NEXT MATCH-UP
Florida State @ Wisconsin
OFFENSIVE SPOTLIGHT
North Carolina's QB Ayden Martinez: 38/53 for 414 passing yards with 3 Tds.
North Carolina's RB Clay Allen: 29 carries for 128 yards with 3 Tds & 7 receptions for 50 receiving yards.
North Carolina's TE Cadbury Wellington: 11 receptions for 141 receiving yards with 2 Tds.
DEFENSIVE SPOTLIGHT
Miami's DT Jay Gates: 7 tackles, 6 tackles for loss, & 3 sacks.
TEAM OF THE WEEK
North Carolina Tar Heels