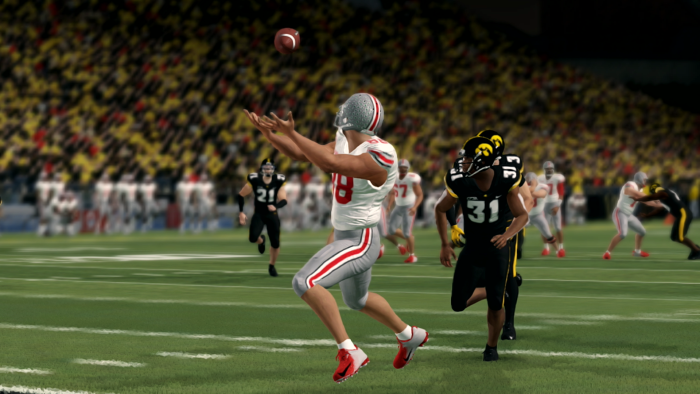 BY: David Ware (@dw2b28)
Big10 Performance Week 1
The Big10 Conference had a fantastic Week One in the CFSL! The Big10 had the most success of all conferences going (4-2) to start the season. There was only one inter-conference game, which was between Ohio State and Iowa. Both teams played each other well, as both teams scored at least 30 points.  We saw first-year Illinois make a very impressive debut by beating a championship-winning AD at Missouri. We also saw a first-year AD at Washington with a huge win. Well, let's dive into each team's performance in Week One.
Ohio State (1-0)
The most points scored in the CFSL this past week was the 62 by the Buckeyes! Sophomore QB Logan Radloff had a huge performance with 542 passing yards and five touchdowns. He also made some plays with his feet with seven carries and 19 yards. It is always nice to see the QB in a positive rushing yard situation. This week's performance is listed in the school's record book for most passing touchdowns and second most passing yards in a game. Two receivers had 100 plus yards with two more having at least 90 yards.  On the defensive side of the ball, it was the senior Paul Hayes II with two interceptions to help shut down the Hawkeyes receivers. The defense had six pass deflections as a unit and was content to make it a no-fly zone.  The Buckeyes really showed out in the 62-30 win over Iowa, but will they be able to keep pace with Illinois this week?
Illinois (1-0)
Illinois had to face one of the most successful AD's in the league; Doma and his Missouri Tigers team. Freshman QB Dylan Shumate had the task of leading Illinois in their first game in league history and he was impressive, to say the least. He completed 75% of his passes for 4,049 yards while throwing five touchdowns and only one interception. Transfer HB Shaq Edwards got his first career start and had 20 carries for 93 yards with a rushing touchdown in the huge win. Senior Jackson Cain was a huge weapon on offense with 10 catches for 154 yards. The defense showed up for Illinois and had three interceptions and did not allow a receiver to get 100 yards.  We could have a shootout coming this week as Ohio State and Illinois are set to battle.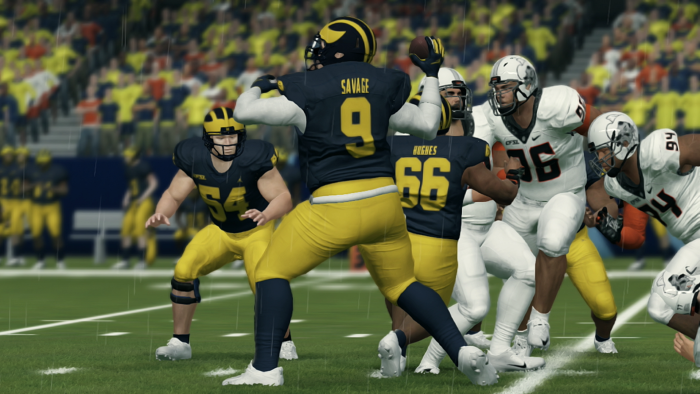 Michigan (1-0)
The Wolverines came in after their first season of more than three wins since Season 4 and continued to show that they have turned the corner.  They faced the team with the highest win % in CFSL history and walked away with a huge win.  Senior QB Thor Savage had a savage type of game with 40 completions, 458 yards, and three touchdowns.  Savage had three completions for over 40 yards.  Nick Reno, Derrick Pendleton, and Trystin Haynes all had at least seven catches and 100 yards receiving to help spark the offense.  The defense for the Wolverines had four sacks and 14 tackles for loss to keep pressure on Oklahoma State QB Ryan Moreland.  This week they will have their hands full with senior QB Ryan Smith and his Boise State offense.
Washington (1-0)
The number one recruit Tonio McDaniel had as perfect of a debut as he could have ever hoped for. Completing 78% of his passes for 574 yards and five touchdowns with only one interception. He was methodical in picking apart LSU's defense. McDaniel spread the ball to seven different receivers with three of them having over 100 yards and four of them catching a touchdown. The defense stood its ground. They had 13 tackles for loss and forced two turnovers. Sophomore CB JJ Smoke had a huge 79-yard interception that he took to the house for a touchdown. This week they will be matched up with a very tough Miami defense. Will McDaniel be able to execute as he did against LSU?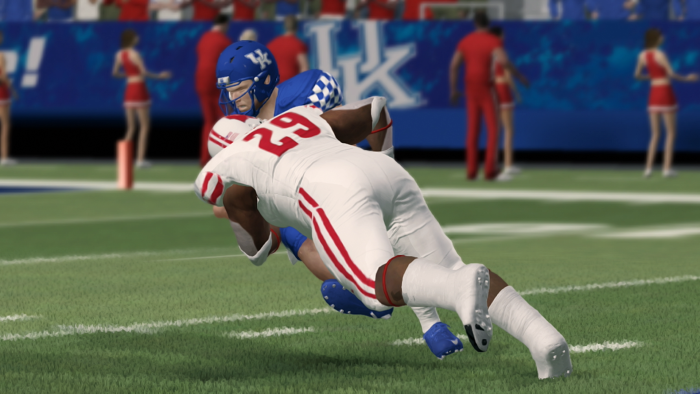 Wisconsin (1-0)
The Badgers' offense is potent, and they showed it this past week against Kentucky. They were one of three teams to have over 600 yards of offense and the only team to have more than 30 first downs. Senior DeAnthony Jones threw for 372 yards and ran for another 132 yards. He was hard to stop and had four broken tackles and a mean stiff arm all night long. Jones and HB Richard Fountain make up one of the most powerful combinations to stop. The defense didn't let Jones and the offense take all the glory as they had 13 tackles for loss, five sacks, and two interceptions. Senior Inman Porter was a man among boys with seven tackles, three for loss, and three sacks from the defensive tackle spot. Porter should be a name you have on the DPOY ballot when it is all said and done this season.
Iowa (0-1)
The Hawkeyes started their season against a team on a mission and their offense struggled to move the ball. Freshman QB Cece Range has some weapons and has the talent to be a big-time playmaker, it is just a matter of getting comfortable. He threw two interceptions this week, which can easily be chalked up to freshman jitters. Look for Range to rely on freshman WR Maddox Cash to help spread the ball out more and help get the running game going. Cash only had five catches for 42 yards, but he did have a touchdown catch. Look for their chemistry to build. When it does it will be a dangerous combination. This week they will face the only other team in the Big10 with a loss and it will be a fun battle to see who gets their first win of the season.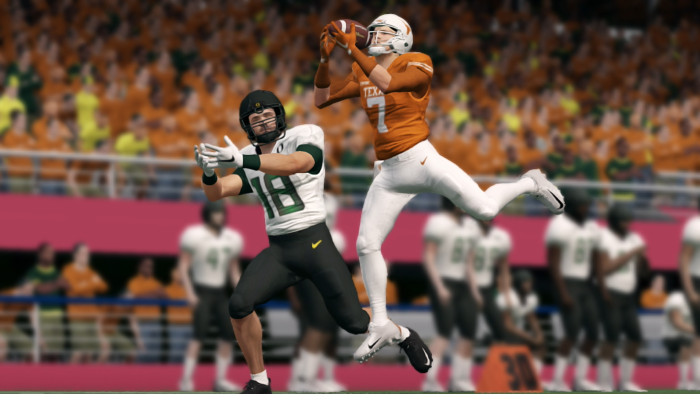 Oregon (0-1)
What a heartbreaker for the Oregon Ducks in week one. Texas scored 21 points in the fourth quarter to come back for the four-point victory. The Duck's defense was tenacious with 18 tackles for loss and four sacks, but their offense struggled to take care of the ball. QB Phil Camit had two interceptions and two fumbles to kick off his senior campaign. Oregon needs him to step up and take care of the ball. Between the missed field goal and two trips in the redzone with no points, there are plenty of opportunities for Oregon to get back on track this week. Some adjustments should be made as the Oregon Ducks face Iowa this week.