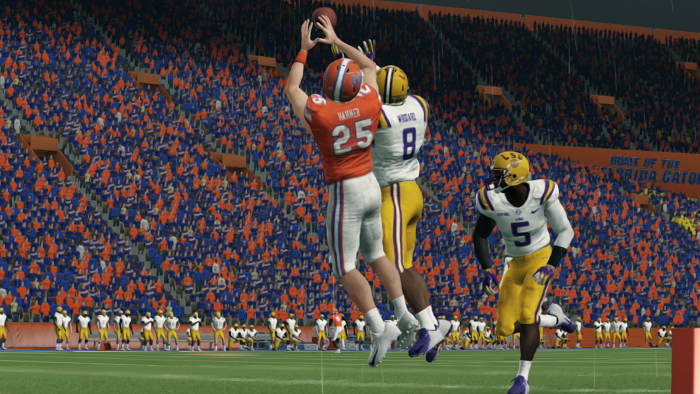 BY: Zach Davis (@AssuredFame)
"When you talk about the SEC, you never get a chance to rest."

Kirby Smart
Tennessee at Florida
Two 0-3 teams face off in this Week Four SEC matchup. Tennessee is looking to stop their 20-game losing streak as they head to the Swamp to face off against a surprisingly winless Florida team.
Tennessee Analysis

Tennessee has been very confident despite not having the best start to the season. They were very close in their Week One loss against Clemson, 24-38, and were competitive in their Week Three game against Kentucky but they just seem to be missing something.
Key to the Game
Consistent WR help

Nolan Ellis and James Freeman have shown flashes of greatness but will need to play lights out to help alleviate some of the pressure that workhorse Running back Richie James has felt throughout the season so far (73 total touches).
Florida Analysis

It would be hard to tell the difference if this Florida Gator team was 3-0 or 0-3 as this team has shown no lack of faith in themselves, but it is no easy task replacing the likes of Ronnie Blevins and Rocko Lacey at QB. Enter in Elite freshman QB Shaker Mayflower.

He has had a rough transition into the college ranks so far as he only has 4 Passing Touchdowns and 4 Interceptions in a very QB-friendly offense.
Key to the Game

Making clutch plays when needed

Florida has played close the last two weeks against LSU and Texas but just hasn't had enough gas on offense to score when needed.
Is this the week the Volunteers show up? Will Florida finally win a close one? Who will come out with their first win?
Find out Tuesday at 9 P.M. CST on YouTube.
#2 Alabama at #12 LSU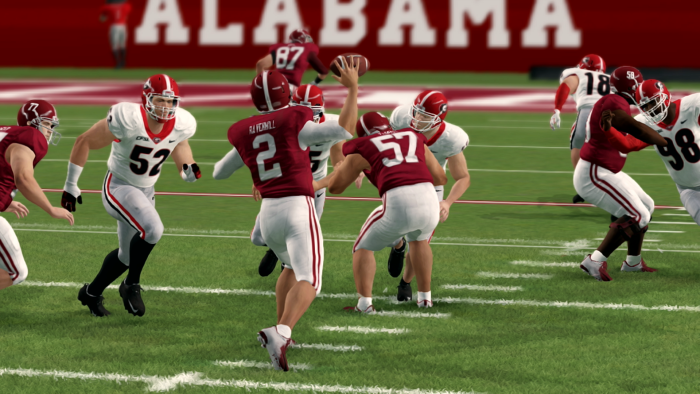 Two of the most consistent teams in CFSL history, with 90 combined wins, show off in this Top 12 matchup. LSU leads in this series winning four of the six matchups. They did however lose the last match-up 3-33.
Alabama Analysis
There is no debate Alabama is a Top 5 team. In fact, the only debate taking place is if they should be #1 over FSU. This Alabama team will try to continue their dominant 3-0 season, in which they have outscored their opponents 164-29.

Quarterback Ryan Ravenhill looks to continue his hot start with 14 Passing Touchdowns in three games this season and is well on his way to surpassing his numbers from last season, 29 Passing Touchdowns in 9 games. If he can keep doing that this Alabama team will remain scary.
Key to the Game
Stay humble and keep doing what they have been doing

They've shown incredible balance on both sides of the ball. It is incredibly hard to nitpick them as they have won the games they have needed to so far. Simply put, Alabama needs to continue to be Alabama.
LSU Analysis
LSU had a rocky start to the season with a surprising Week One loss to Washington 24-51 but have picked it up the last two weeks with close wins against Auburn and Florida. QB Moses King is the unquestioned leader of the team and will have to play error-free football to stay in this game as he had four interceptions and zero touchdowns last season against Alabama.
Key to the Game
Start fast and lead early

In the two wins, this season the Tigers grabbed momentum early and held on to it. In their only loss, they started slow and were never able to catch back up. Sounds simple right? An early start is paramount to LSU's success.
Watch this clash of SEC powerhouses Wednesday night at 9 P.M. CST on Twitch.
Texas A&M at Georgia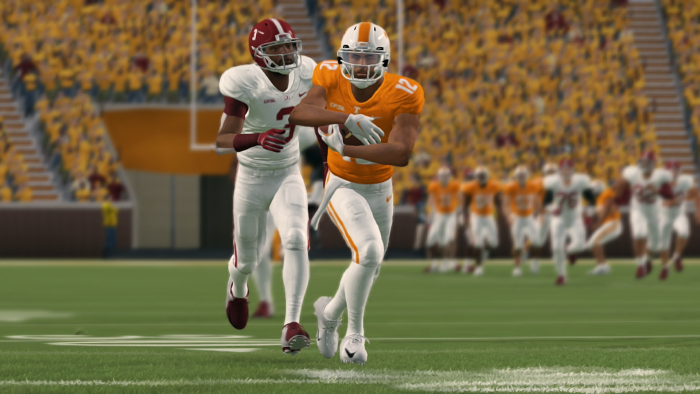 Two 0-3 teams looking to get their first win of the season. They have both shown flashes of greatness but just haven't put it together yet. What is missing?
Texas A&M Analysis
Despite being 0-3, this Aggie team has played well so far with close losses to Missouri and Nebraska in the first two weeks before running into the chainsaw that is Boise State. Enter the CFSL's newest team, Georgia, who has shown some difficulties so far.

Is this the week that TAMU puts it all together and gets a win on the board?
Key to the Game
Get the run game going

While statistically speaking Andrew Grigley hasn't had the greatest season so far, watching the tape you can see that most defenses seem to have game-planned for him. In those drives where he gets going this TAMU team looks smooth and really can be quite lethal.
Georgia Analysis
The Bulldog's first season hasn't been ideal. They looking to get their first win since joining the CFSL. This very may be the week they do so. Georgia has shown some flashes of putting it together and came close in Week Two. They barely lost to another expansion team, Pittsburgh.
Key to the Game
Keep running the rock

Running back Nicholas Perez has been dynamic. He ran for 230 yards in the first two weeks. However, last week Alabama held Perez to negative eight yards. What can the Bulldogs' offense do to keep him involved? Are they changing how they are featuring him? Expect this to be an old-fashioned run-the-ball-and-kill-the-clock type of game. Is this the week TAMU gets their first win, or does Georgia get their first-ever CFSL to win?
Watch on YouTube at 9 P.M. CST on Wednesday.
#16 Auburn at #10 Kentucky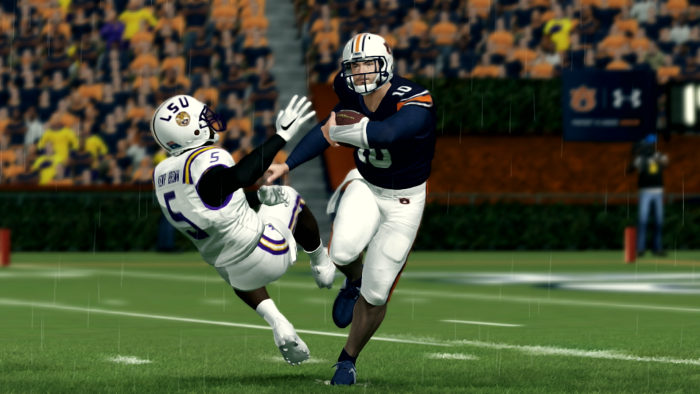 Auburn prepares to face off against Kentucky who has won two straight games after a tough Week One loss to Wisconsin. Auburn has one win and two losses on the season, but their two losses have been by a combined five points. This very well could have been a Top 10 matchup if some things could have gone their way.
Auburn Analysis
As mentioned above, Auburn is a pillar of success in the CFSL. Their 75 total wins rank them third all-time behind Texas and Notre Dame. However, as of late that hasn't been the norm for the Tigers. Enter this dynamic duo of quarterback Jason Lemmy and running back Brodie Bailey who run the option oh so smooth. The running game with those two at the helm has led to some success with over 250 yards rushing on the ground per game and nine total touchdowns.
Key to the Game
Get Jason Lemmy going

Statistically, Jason looks like a pure scrambler, with over 500 yards rushing and six rushing touchdowns, but he also has completed 68% of his passes with eight passing touchdowns and only two interceptions. That appears to be the epitome of a dual threat. Lemmy will need that kind of magic to win this game.
Kentucky Analysis
Since its inception into the CFSL Kentucky has been a powerhouse and national brand with a 62% winning percentage. After the last two wins over Tennessee and Notre Dame, the Wildcats look to keep their momentum. In fact, in Week One against Wisconsin, they were very much in the game, but the Badgers had an incredible second half to secure the win. This success for Kentucky starts and ends with Quarterback Scott Pinesaw who has 11 Passing touchdowns, Two interceptions, and a QBR of 180.7.
Key to the Game
Keep passing with Scott Pinesaw

As mentioned above Kentucky likes to pass the rock and Pinesaw has taken advantage of that, utilizing eight different pass catchers on the season. His only flaws were against Wisconsin in Week One with two interceptions, but he has been near perfect since. We expect him to keep that going.

Two completely different offenses face off in this game. Will Auburn's hard-nosed running game trump Kentucky's high-flying pass offense? Will Pinesaw or Lemmy be the better QB?

This game will take place at 7 P.M. CST Thursday on YouTube.