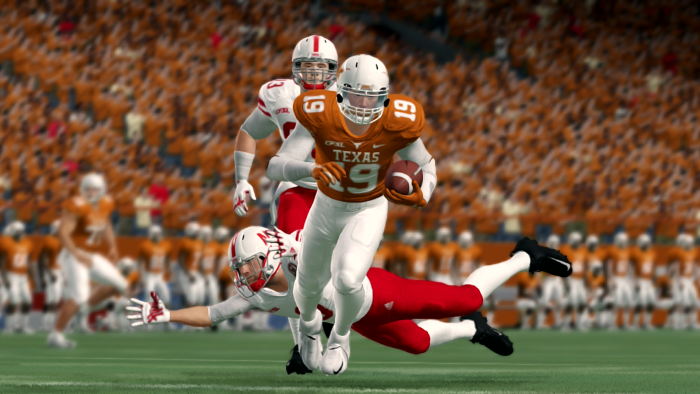 BY: Ryan Moreland (@ryanmoreland)
Four weeks down and four weeks to go. The Big XII has had an exciting start to the season, but the second half promises to be even better. Here is a look back at the first half and a look forward at what the second half might have in store.
Current Rankings
| | | | |
| --- | --- | --- | --- |
| Place | Team | Record | Conference Record |
| 1 | Texas | 4-0 | 2-0 |
| 2 | Oklahoma State | 3-1 | 2-0 |
| 3 | Boise State | 3-1 | 1-1 |
| 4 | Missouri | 2-2 | 1-1 |
| 5 | Oklahoma | 1-3 | 1-1 |
| 6 | Nebraska | 1-3 | 1-2 |
| 7 | Texas A&M | 1-3 | 0-3 |
Can't Miss Games
Oklahoma State @ Texas – Week Six
It is kind of obvious to just pick the best two teams as a can't-miss game, but the winner of this one will be the conference's frontrunner to win the Big XII.
Texas @ Boise State – Week Seven
The conference title is down to a three-team race between Texas, Oklahoma State, and Boise State. Last week the Broncos lost to the Cowboys at home. This hurt their chance of winning the Big XII, but it didn't kill it. If Texas beats Oklahoma State and Boise can win this one, they would force a three-way tie for first. Either way, this game will likely determine Boise State's playoff hopes.
Nebraska @ Missouri – Week Seven
Week Seven will be an exciting one in the Big XII. This is an interesting match-up for a few reasons. First, the winner will likely guarantee themselves a spot in the PIT. Second, this is an absolute class of styles. Missouri is a pass-happy football team that will live and dies with the ball in the air. Nebraska's run-to-set-up-more-running offense stands in stark contrast.
Oklahoma State @ Oklahoma
This may not be the Sooners' year, but how can you not put Bedlam on the list? And though Oklahoma won't be making a playoff trip the season would be a success if they can ruin the Cowboys' chances on the way out.
Top Five Players
Matthew McCray – Boise State – WR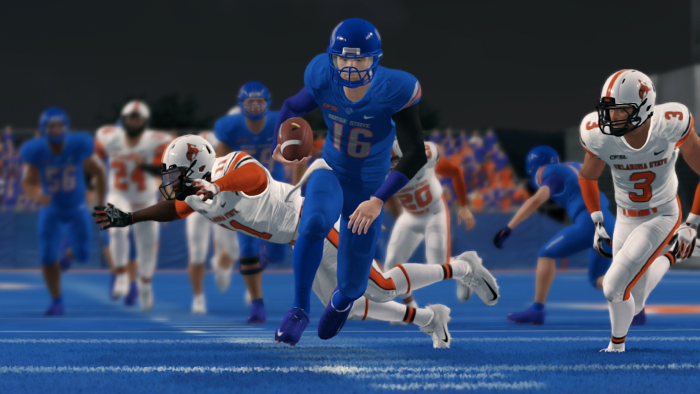 This one is a no-brainer, but you can't have the list without Matthew McCray. McCray leads the CFSL in receptions, receiving yards, and receiving touchdowns. If he can keep this level of production up he will be in the running for Player of the Year.
Ryan Smith – Boise State – QB
Ryan Smith has been electric this season. He is the only quarterback in the CFSL that is in the top five for yards, attempts, completion percentage, touchdowns, and quarterback rating. Expect to hear his name called during the end-of-year awards.
Scott Frank – Oklahoma – DE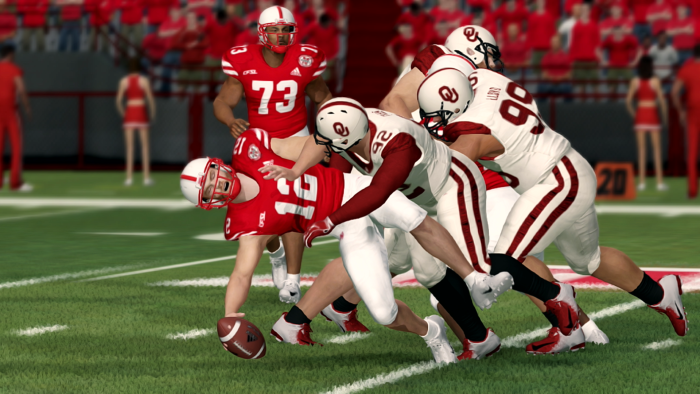 Offensive coordinators around the country will be glad when this senior graduates. Frank's ten sacks are good enough for 2nd in the CFSL. He is also fourth in tackles for loss.
Ja Avery II – Texas A&M – MLB
The only freshman to make the list has made quite the impact early. Despite his team not playing well, Avery is third in the league in tackles with 50. He has also added five tackles behind the line of scrimmage and he snagged an interception. Avery should be a big name in this league for years to come.
Kai Kohko – Texas – QB
The dual-threat fifth-year senior finishes the list. Kohko has thrown for 11 touchdowns and just one interception. He has also added another five scores with his legs.
Records in Danger
CFSL Career Receiving Touchdowns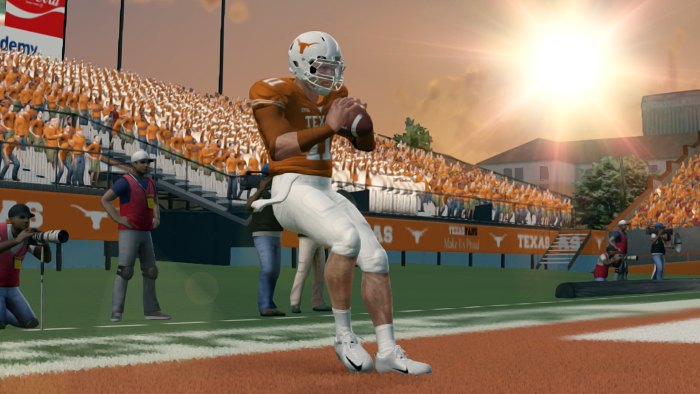 Texas' Anthony Delano is only five touchdowns away from tying the record, which is currently held by Florida legend Levi Temes. Delano will need to step his production up, however, as he only has three scores on the season.
CFSL Single Season Receiving Records
Matthew McCray is on pace to break the CFSL single season records for passing yards and receptions. To add to that, he will have an outside chance at the touchdown record too.
Oklahoma State's Single Season Sack Record
Les McAdoo is having a great season so far and if he can keep it up (and perhaps Oklahoma State wins a playoff game or two he will have a real shot at getting the 18th sack he needs to beat the record.
Boise State's Career Rushing Touchdown Record
Quarterback Ryan Smith is only two away from tying Joe Friedrich's record of 26. He has two rushing TDs in the first half of the season.
Oklahoma's Career Rushing Touchdowns Record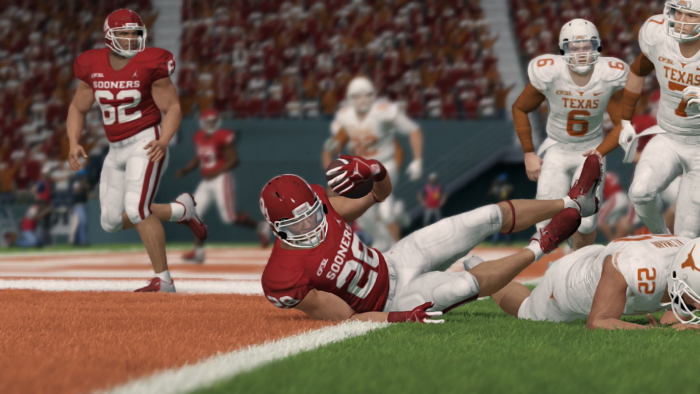 Joey Zaza has four rushing touchdowns so far this season. If he can get five more before the season's end he will tie Jim Carr for the Sooners' career record.
Texas A&M's Career Sack Record
This one is a done deal. Cody Lawrence is already tied to the Aggies sack record. This week he will be aiming to break the record.
Oklahoma State's Single Season Rush Record
Given how much Houston Freeman and company love to throw the ball, this record isn't too high, but Jordan Hammer is currently on pace to beat it almost 20 yards.
Predictions
Matthew McCray and Ryan Smith of Boise State will be fighting each other, as well as the rest of the league, for end of the year awards. Fortunately for the Broncos, they both will end up as first team All-American.
Despite being the current leader of the Big XII (and one of the three remaining unbeaten teams), the Texas Longhorns will not make the playoffs.
Texas A&M have some tough sledding ahead of them. They host Ohio State before traveling to Oklahoma, Oklahoma State, and Texas. The Aggies will win at least one of these games.
Lastly, after going undefeated in the conference play, the Oklahoma State Cowboys will win the Big XII. Boise State will join them in the playoffs.