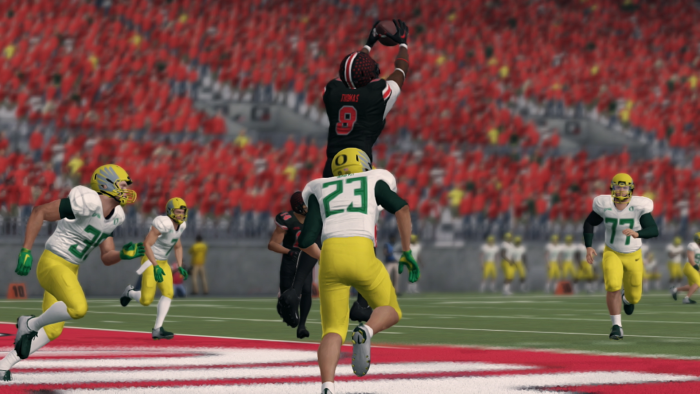 BY: Tony Papol (@SGEasty)

Throughout the history of college football, coaches, fans, and the media have devised ways to determine who is the best team in the country. Some think the best way to do this is through polls, like the AP, Coaches, and, in the CFSL's case, the AD poll. Others have tried to derive mathematical formulas, used advanced statistical analysis, or even let computer simulations determine the best team.

And for the first time in league history, the CFSL has a computerized poll; the Colley Matrix system. The Colley ratings, developed by Dr. Wesley Colley, is a comparatively simple mathematical formula using matrix multiplication to determine which team has performed the best so far in the season.
Overview
Colley ratings use a team's winning percentage and strength of schedule to determine how successful a program has been up to the current point in the season. Every team starts the season with 0.5 points, and they gain or lose points based on if they win or lose games throughout the season. These gained points correspond to subsequent losses in points from other teams. For example: Team A and Team B both start the season at 0.5 points. They play 1 game, and Team A wins. After updating the matrix and calculating new ratings, we find that Team A now has a rating of 0.625, and Team B has a rating of 0.375. Games are also weighted across the season, so more recent games can affect the points greater than a game in Week 1. By using matrices, the ratings can compare every team and use every game to determine how successful a team has been.
However, the Colley ratings are not predictive ratings and do not attempt to measure how successful a team will be in future games or against opponents rated higher or lower.
CFSL Colley Ratings: Week Six
| | | | |
| --- | --- | --- | --- |
| Rank | Team | Colley Ranking | Record |
| 1 | Ohio State | .75353675 | 6-0 |
| 2 | Florida State | .74699674 | 6-0 |
| 3 | Oklahoma State | .72295967 | 5-1 |
| 4 | Kentucky | .71371574 | 5-1 |
| 5 | LSU | .69811033 | 5-1 |
| 6 | Boise State | .65049215 | 5-1 |
| 7 | Wisconsin | .61576053 | 4-2 |
| 8 | Texas | .61208514 | 5-1 |
| 9 | Notre Dame | .60068013 | 3-3 |
| 10 | Michigan | .57976146 | 4-2 |
| 11 | Iowa | .57559023 | 3-3 |
| 12 | Alabama | .53779254 | 4-2 |
| 13 | Auburn | .52815273 | 3-3 |
| 14 | Oregon | .52326975 | 3-3 |
| 15 | North Carolina | .50759943 | 3-3 |
| 16 | Pittsburgh | .47991804 | 3-3 |
| 17 | Oklahoma | .42805646 | 2-4 |
| 18 | Miami | .42691399 | 3-3 |
| 19 | Clemson | .41225700 | 3-3 |
| 20 | Illinois | .35494420 | 2-4 |
| 21 | Missouri | .35438892 | 2-4 |
| 22 | Florida | .34598328 | 1-5 |
| 23 | West Virginia | .34107979 | 1-5 |
| 24 | Texas A&M | .33958433 | 1-5 |
| 25 | Nebraska | .28702230 | 1-5 |
| 26 | Washington | .28118283 | 1-5 |
| 27 | Georgia | .25903673 | 0-6 |
| 28 | Tennessee | .25481870 | 0-6 |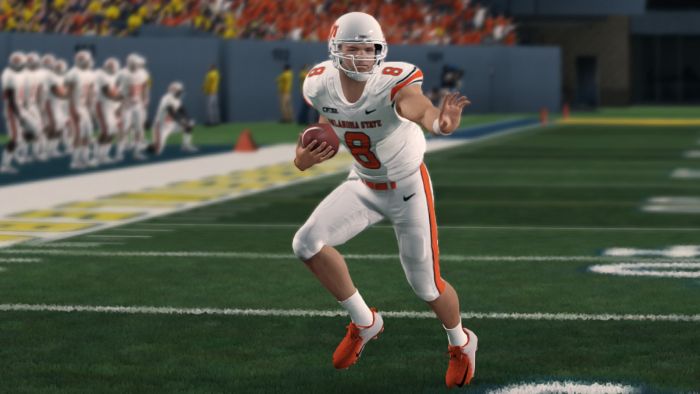 Results
The first interesting result is that Ohio State has a higher rating than Florida State. Remember, this is not a predictive ranking, and does not reflect how talented a team is. It only describes how successful a team has been so far in the season. Ohio State and Florida State are the only undefeated teams remaining in the league, so it makes sense that they would be at the top of the rankings, and only separated by 0.0065 points. However, the ratings like Ohio State more as they have the more impressive grouping of wins. Ohio State has beaten four
teams in the top half of the ratings: Oregon, Auburn, Iowa, and Wisconsin, while Florida State has only beaten two: Notre Dame and Wisconsin. Therefore, Ohio State currently gets the edge. We'll see if later in the season these two can determine who truly is the better team.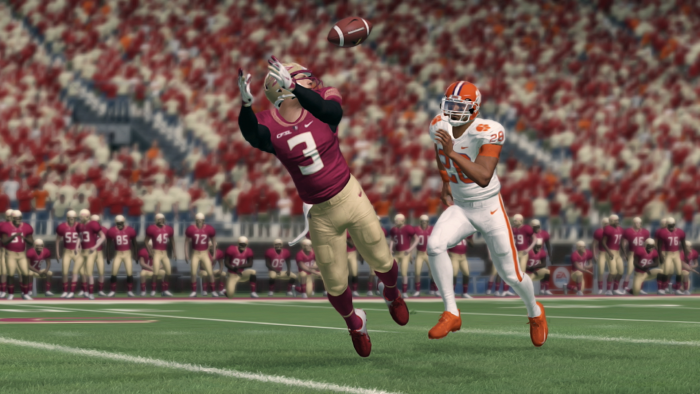 Another interesting grouping is Wisconsin, Texas, and Notre Dame at seventh, eighth, and ninth in the ratings, all with different records. Wisconsin above Texas might cause some confusion, but a quick analysis might help our understanding. Wisconsin's two losses have been to the top two teams in the rankings, Florida State and Ohio State, and the Florida State loss happened in Week 2, so its relative weight has diminished as the season has progressed. The Badgers also have a huge win over Kentucky, and wins over Iowa and Michigan, both in the top
half of the rankings.
Texas's loss came last week against Oklahoma State, so the weight of its loss is more than a loss in week 2. That's why they say the best week to lose is Week 1. Texas also only has one win against a team in the top half of the ratings, Oregon. Their other four wins come against weaker opponents.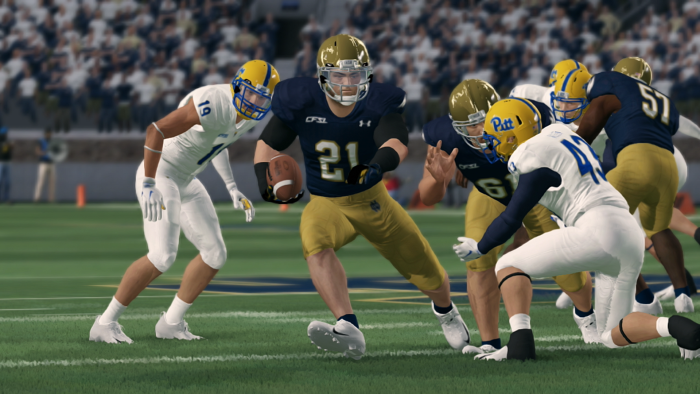 Notre Dame is a bit tougher to explain. Even though they are only 3-3, all three of their wins have come in the past three weeks, so they are weighted higher than if the wins occurred in the first three weeks. They are proverbially the "hot team." The Fighting Irish's wins came against two middling teams in UNC and Pitt, and also West Virginia. It is a bit confusing that they are ranked this high, but perhaps the ratings know more than we do. Let's see if Notre Dame can continue this hot streak. Ultimately, these ratings show where a program has been, the success that they have had. It is up to each team to determine what its future will be.
How the rankings are determined
In general, Colley ratings are a modification of winning percentage. The Colley ratings can be found using a matrix of all previously played games, along with a combination of winning percentage and strength of schedule. In general, the equation for this system is given by: 𝐶𝑟 = 𝑏
where C is the Colley matrix, with inputs based on previous games played, r are the Colley ratings, and b is the modified winning percentage of each team.
My ratings differ from the original Colley ratings in two ways. I add a weighting system to the method, meaning that games played earlier in the season are weighted less than games weighted later. This makes sense as teams and players upgrade and a better idea of offensive and defensive talent develops over the season, both internally and for other teams. Also, I changed the original weighting Colley provides for winning percentage and strength of schedule. Colley has these ratings at a 50/50 split, which research has shown places too much emphasis on strength of schedule. My ratings use an 80/20 split.
There are concerns that the method is subjective, leaving the author to make judgments without specific mathematics and sports-related proof, which is not a problem if this is acknowledged. Also, margin of victory is not included in the calculations, which is a strength for measuring team success, but would be a weakness for a predictive rating, which Colley ratings are not. There is also a concern that the eventual national champion in college football does not have the highest Colley rating at the end of a season. For example: during the 2017 college football season, 13-1 Alabama won the national championship, but the Colley ratings declared
13-0 UCF to have had the most impressive season, earning a higher rating than Alabama. There is no way around this potential concern.
In conclusion, this method was chosen because it was the only advanced rating system one can find that had documented mathematical formulas listed online, instead of being a "black box" like FPI, Sagarin ratings, SP+, etc., where no formulas are listed, and thus not repeatable.
Here are some links to the math involved, the original paper for the ratings, and some
potential shortcomings:

Math
Original Paper
Shortcomings