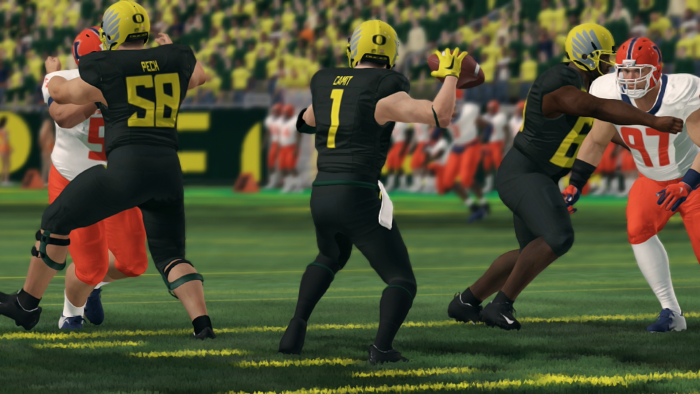 BY: Mike Donlin (@mike0879)
A National Title, 1st in pass yards, 1st in passing touchdowns, 1st in pass attempts, 1st in completions, and 3rd in rushing touchdowns for a quarterback for the Oregon Ducks. Phil Camit has cemented himself as a Ducks legend. Camit is already the all-time leader in pass attempts for the CFSL and has a chance to add his name to more league records. Currently, he is four completions away from the all-time completions record, 450 yards for the all-time passing yards, and 18 touchdowns from the all-time touchdown leaders.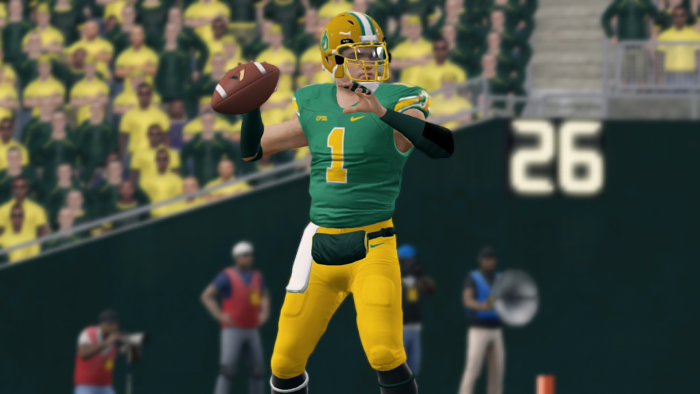 Camit had some interesting motivations. When asked how he likes playing for Oregon, he said that he loved playing here because it was fun playing on a team that is to an extent hated by the conference. He added, "hatred has given the total experience a lot of depth and realism." When asked what he saw his highest accomplishment was he said he enjoyed being a part of the recruiting team that signed guys that quickly turned to ADs and moved up in the ranks, and "oh yeah the trophy from season 11." Camit said for him it's never been about the stats. He stated that he started out as a recruiting coordinator and that's what he truly enjoyed. Proof of this could be seen when Camit was first recruited to Oregon. Camit had his heart set on wearing the number eight, but when a player he recruited expressed their interest in the number, Camit allowed him to take it. He has been number one ever since.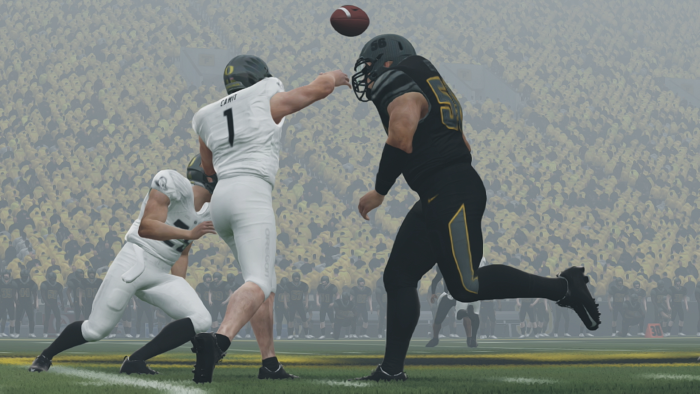 As a part of the senior night festivities for Oregon this week, Camit will be inducted into the Ducks' Ring of Honor. "Looking back as a freshman, I never would have imagined being inducted into the Ducks ring of honor and it's a very moving gesture."
When asked to say a final thought to his teammates and coaches Camit responded with, "I loved being a part of Oregon throughout all the player changes and AD changes, it's been super wild. There are a lot of guys I wish I were graduating with, but I am glad to have been teammates with everybody, especially my wide receivers. The defense has always been the constant at Oregon, and I wish them all record-breaking success. The present coaching staff is the reason I decided to stay in Oregon, and I appreciate the hard work they put in every day. If you have never been in the role of the staff you don't really appreciate the work that goes into what we watch on our various screens come game day. So, I appreciate all of you fella's." Camit continues to be a class act on and off the field.
Be sure to tune in at 9 P.M. CST on Monday, September 12th for Oregon's senior night game against Wisconsin live on Twitch.