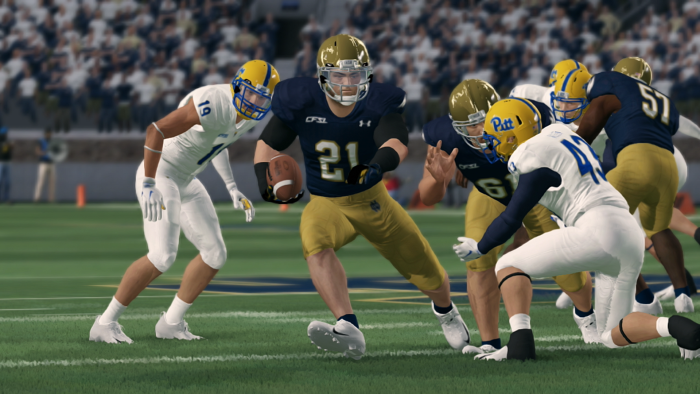 BY: Cole Mantell (@ColeMantell)
There has been a lot of action this season in CFSL Fantasy Football and there is still more to come as playoffs begin in Weeks 7! While eight players are beginning their playoff journeys in the two leagues, there is still plenty of data to recap from this season.
To start, these are the top scorers each week so far in Fantasy Football, both by fantasy team and individual player:


| | | | | |
| --- | --- | --- | --- | --- |
| | Team | Points | Player | Points |
| Week 1 | Joefresh21 | 216.15 | Jason Lemmy | 62.9 |
| Week 2 | Ktolbert77 | 229 | Phil Camit | 73.5 |
| Week 3 | Dobbins | 214.8 | Dylan Shumate | 65.8 |
| Week 4 | 850CaneCG | 228.8 | Scott Pinesaw | 61.5 |
| Week 5 | Ktolbert77 | 187.95 | Ryan Moreland | 67.25 |
| Week 6 | JCD | 233.4 | Ryan Ravenhill | 56.4 |
Jumping out immediately is that the best fantasy player each week is at quarterback. Each week has had a different QB take the honor of the highest-scoring player. The common denominator here as well is plenty of touchdowns. While touchdowns are only worth 4 points if they are passed, that doesn't seem to matter when these QBs throw a bunch in a big game.
The teams in Fantasy Football seem to have caught on to that as well. Of the 8 playoff teams across both leagues, 5 of the teams have their Quarterback as someone who appeared in the table above. Another two teams also had Boise State QB Ryan Smith, who wasn't the highest scorer in an individual week but is one of the highest-scoring players overall so far this season.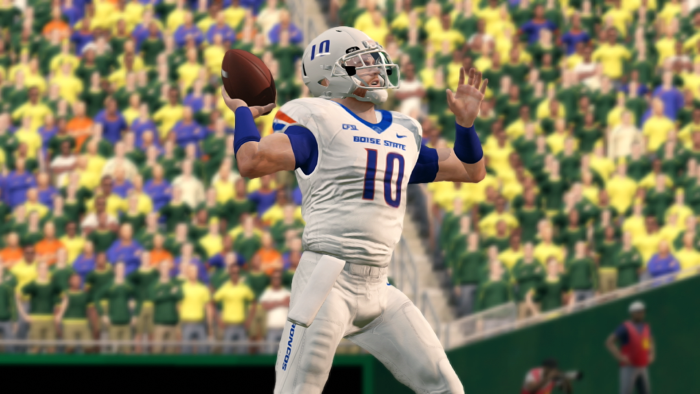 So with 6 weeks of action in the books, there are now four teams competing in each league's Fantasy Playoffs. The winner of each matchup will play next week in the championship game. Each league has some storylines around them, so this is a profile of what to expect these next two weeks.
League 1
WakeandBlake vs JSU Gamecocks
WakeandBlake easily led League 1 this season with their 5-1 record. After picking up Auburn QB Jason Lemmy in Week 2, WakeandBlake has seemed almost unstoppable. Their key contributors include Ohio State's Jalen Thomas and Notre Dame's Duane Sammons. Sammons was picked #1 overall in both leagues for good reason, and now he'll be helping WakeandBlake out in these playoffs. Challenging WakeandBlake is the JSU Gamecocks, run by Ktolbert. As an Oklahoma State player himself, the team is heavy with Cowboys, starting with QB Ryan Moreland and HB Jordan Hammer. While it was a fight to get into the playoffs, Ktolbert's reliance on Cowboys seems to have paid off, at least for now.
Team Carlos vs New York Disappointments
In a league heavily represented by Alabama players, it isn't surprising the top two teams are both from the Crimson Tide in the regular season. However, Team Carlos didn't rely on Alabama players, and it has worked out for him. Led by Oregon QB Phil Camit, Team Carlos is the biggest threat to WakeandBlake heading into these playoffs. On the other side, the New York Disappointments are probably the best chance for League 1 to not have an Alabama player as their champion. Led by Iowa RC Joefresh21, the team has leaned heavily on Boise State QB Ryan Smith and WR Matthew McCray this season. He may be the underdog, but if Boise State has a big last two weeks this season, this team will be dangerous.
League 2
Conqueror vs Horns Down
In League 2, the 1 vs 4 matchup of the playoffs is a battle of Athletic Directors, with both the Alabama and Oklahoma ADs looking for some bragging rights. At time of writing, Conqueror has 6 Crimson Tide players on the team, and that isn't even the most he's had at once at points this season. Horns Down, meanwhile, has been much more conservative with only two Oklahoma players on that team at the moment. Thus, this matchup will come down to how good Alabama does this week, and guess who they play? Oklahoma.
ViktoriousVillian vs Horns Nation
ViktoriousVillian is a unique case of a team who made a midseason QB change in free agency. Now led by Illinois QB Dylan Shumate, the team finished 2nd in League 2 and now plays Horns Nation for a berth in that championship. ViktoriousVillian also took Notre Dame HB Duane Sammons #1 overall at the beginning of this season. For Horns Nation, the team has relied on key contributions from Michigan QB Thor Savage, Texas WR Anthony Delano, and Oregon WR Pablo Thompson. This should be one of the more interesting matchups of the playoffs, and both teams seem somewhat evenly matched.