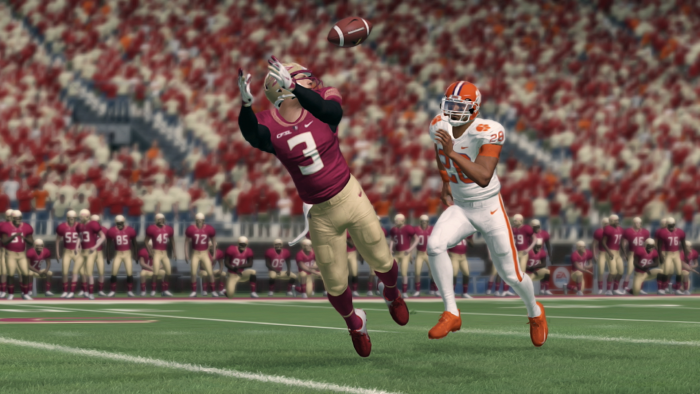 BY: Ryan Moreland
The final playoff push is on as the CFSL season is coming to a close. Only eight teams will make it to the big dance and two tickets have already been punched. In this article we have broken down teams into tiers based on how likely they are to make it to the big dance. Let's dive in.
How the CFSL Postseason Works
If you are new to the league you may be unfamiliar with exactly how the postseason works. Don't worry, this will explain it all. First off, the top eight teams will make the playoffs, and the next eight will make the PIT. Winning your conference gives you an automatic bid into the playoffs. So four playoff teams will be from the conference winners and the remaining four will be the highest-ranked teams remaining, according to the AD Poll.
Punched Their Ticket
There are two teams who have already clinched a spot in the playoff. Florida State's win over Pittsburgh on Tuesday night gave them the ACC crown and the automatic bid that comes with it. The Seminoles also seem like a lock for the top overall seed. This is Florida State's third conference title in program history.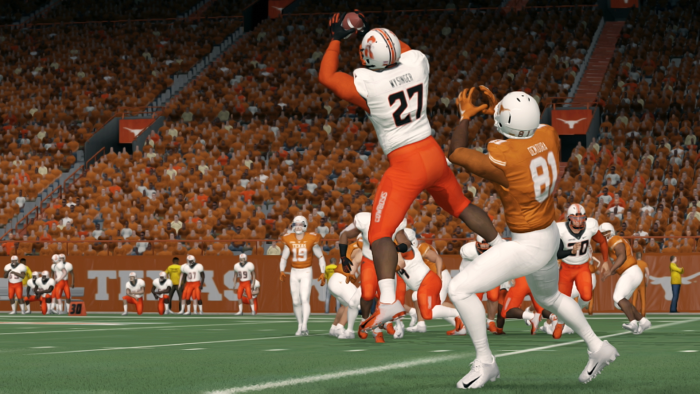 The other team that has guaranteed its playoff spot is the Oklahoma State Cowboys. The Pokes beat conference rival Texas A&M to move to 5-0 in conference play. The only team that has a chance to tie the Cowboys conference record is Boise State. However, the best they could do is tie and the Cowboys hold the tie-breaker thanks to a week four win over the Broncos. This is the Cowboy's second-ever conference title.
Almost A Lock
This tier belongs to the teams that are not guaranteed to have a spot yet but are very likely to make the playoffs. The way things look right now, there are four teams that have earned this spot.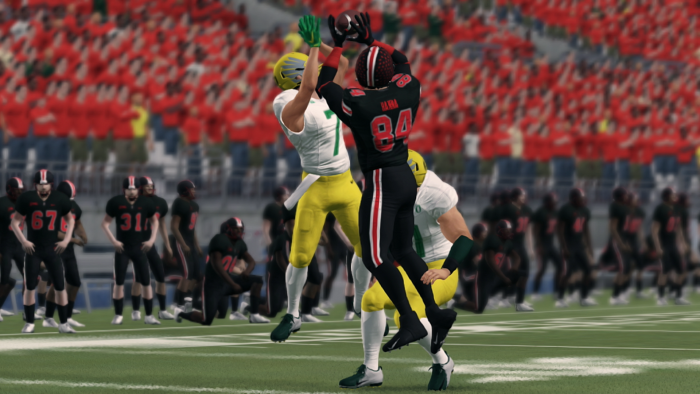 First is Ohio State. The undefeated Buckeyes are currently ranked second in the CFSL and are the favorites to clinch the Big10 Title. They can actually clinch this week but they would need some help from their bitter rival. If Ohio State wins over Washington and Michigan were to lose to the Iowa Hawkeyes, then the Buckeyes would clinch. However, the most exciting (and likely) outcome is both teams win and the conference will be decided in Ann Arbor in week eight. Even if Ohio State losses to Michigan, they would still be likely to earn a playoff spot. There are only seven teams with 1 loss or less right now and it would be the Buckeye's only loss.
The next teams we need to talk about are the SEC favorites. Kentucky and LSU will meet Wednesday night and the winner will be taking the SEC title with them. However, both teams have had great seasons (both sitting at 5-1 currently) and both have easier matchups in week eight. Even a loss in this game won't be the end of either team's playoff dreams. Although, LSU's week one loss to Washington could come back to haunt them if they lost to Kentucky.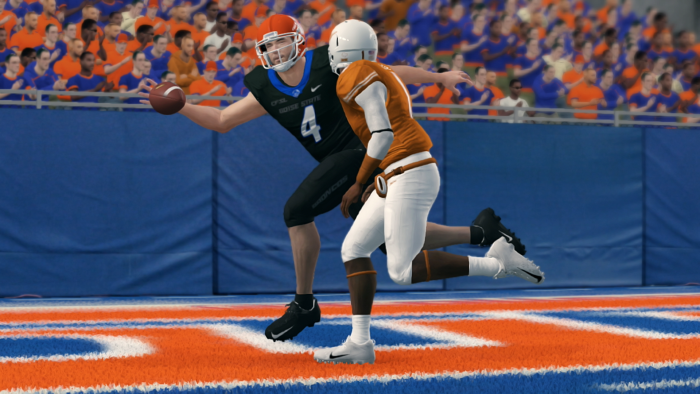 The last team has by far the best resume of any team that doesn't have a chance to win a conference title. Boise State's impressive win over Texas moves them to 5-1 on the season. Their only loss on the season is a strong one. They fell to the Big XII champion Cowboys in week four by only three points. The Broncos will head to Lincoln to play the Cornhuskers in week eight. Barring a miracle upset by Nebraska, Boise State will make its third playoff appearance.
Controls Their Destiny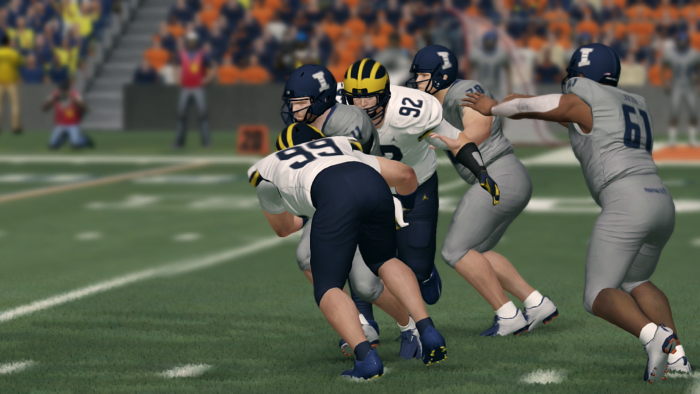 This tier is for teams that don't really need to worry about love from the pollsters to get in, but it seems to be less than a lock that they can do it. This tier only applies to one team, and that is the Michigan Wolverines. If Michigan wins out they will take the Big10 title from the clutches of the Buckeyes (and wouldn't they love to do that). Venom and company would also steal the automatic bid that comes with it. If Michigan were to lose to Ohio State it makes their chances of getting in really murky. Three teams would likely tie for the second in the BIG10 if that were to happen and Michigan lost to one and beat the other (more on this later). So Michigan controls its own destiny, but they have to overcome the hated Buckeyes in order to secure its spot.
Needs A Little Help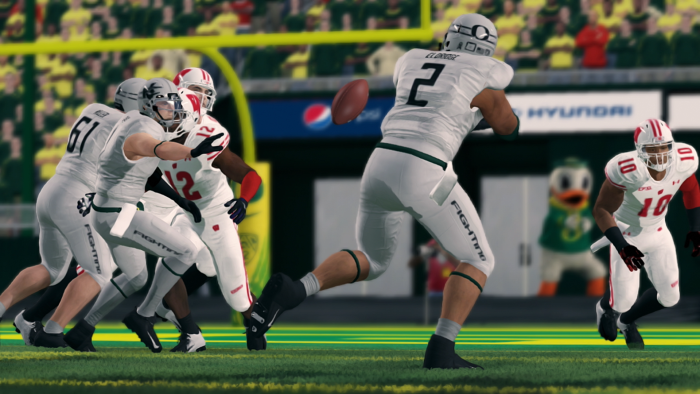 These are the teams that perhaps need a loss or some poll love to secure their chances. First among these are Wisconsin and Oregon from the Big10. The Badgers just lost to the Ducks this past Monday, but their chances are not finished, and here is why. If Michigan loses to Ohio State next week the Wolverines, Ducks, and Badgers would all be tied for second place in the Big10. Michigan lost to Wisconsin, Wisconsin lost to Oregon, and Oregon lost to Michigan. This would create a tough position for voters. If the eighth playoff spot comes down to these three teams (and it very well could), who deserves to get in?
The next team has an interesting resume. They were ranked second in the CFSL before back-to-back losses to playoff-caliber teams. Their most impressive win was over a borderline playoff team, but is that enough? Whether you think I am talking about Texas or Alabama, you are right. Assuming that the Longhorns and Crimson Tide handle business over weaker teams to finish the season, they both would end the season with two losses. That is more than can be said about the Big10 teams mentioned above (assuming Michigan losses to Ohio State). To make matters more confusing, Texas has a head-to-head win over Oregon. If these five teams are all available to fill the last two spots, who deserves to get in? The ADs will have to make a difficult decision if it works out that way.
So, You're Saying There's A Chance
These teams have a shot if certain things happen or the ADs are feeling particularly gracious after week 8, but most likely they will be competing in the PIT. First, we need to talk about Notre Dame. The Irish faithful likely think they deserve to be in the group above, but the harsh truth is they don't…yet. Notre Dame dropped three straight games to start the season, all to teams that are mentioned above. They bounced back to win the last three games to revitalize their season. However, the teams they have beaten have a combined record of 7-12 and none are above .500. Notre Dame needs a statement win to move up. They will finish the season playing 16th-ranked Miami and 14th-ranked Clemson. If the Irish can win both, and finish the season at 5-3, they would put themselves into the conversation. However, if that happens they would be the only team in the conversation without a win over a team that finished better than .500. It could happen, but it doesn't seem likely.
Next up is the Auburn Tigers. The Tigers are currently ranked 13th and are 3-3 on the season. All of their losses come from teams in the Almost A Lock category and they were really close to upsetting Ohio State and LSU. More importantly, however, the Tigers end the season, as they do every year, with Alabama. If the Tigers win out they would finish the season with a 5-3 record with an impressive win and easily digestible losses. Of this group, Auburn likely has the best chance. They just have to beat Bama.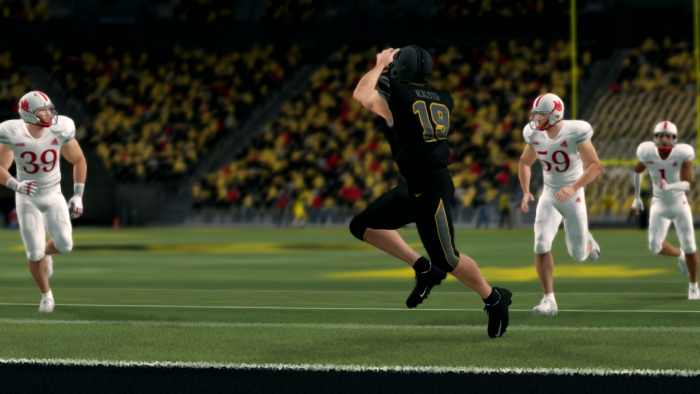 Iowa is another team that could make a late-season run. Like Notre Dame, the Hawkeyes started the season 0-3 before rattling off three consecutive wins. More importantly, Iowa has Michigan and LSU still on the schedule. It is difficult to pull off one upset, let alone two in a row, but if they beat them both their resume would be strong. They would finish the season with a 5-3 record with two very impressive wins and your only losses are Ohio State, Oregon, and Wisconsin. The Hawkeyes first need to pull off the upset in Ann Arbor.
Lastly, let's talk about North Carolina. The Tarheels sit at 3-3 with some less than attractive losses to Notre Dame, Clemson, and West Virginia. The win against Miami is their most impressive. Not a great resume and you are probably wondering why they are even mentioned. Well, UNC ends their season with FSU. If they were to beat Illinois on Wednesday and then upset Florida State the ADs could have such a strong knee-jerk reaction that they could kick them right into the playoffs. For North Carolina, all you have to do is beat a team that hasn't lost in their last 12 games. Good luck.
There are other teams that are technically still in the hunt (like Clemson and Miami), but they don't have the resume or the teams left on the schedule to come up with enough of a resume to get in. But don't let that fool you; The Tigers and Hurricanes have what it takes to be a force in the PIT.