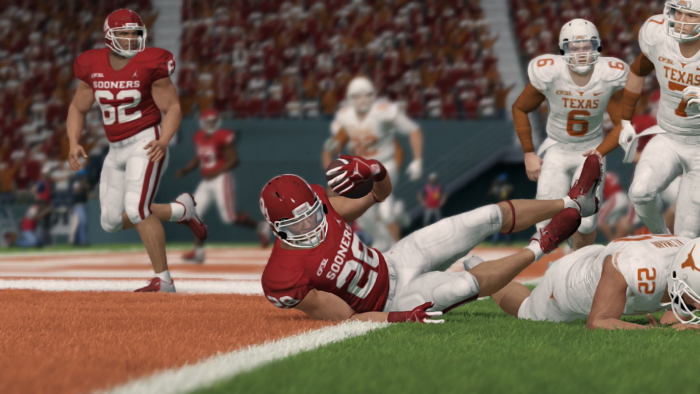 BY: Tony Papol (@SGEasty)
The Oklahoma Sooners have attempted to employ the little-utilized and oft-ridiculed triple option playbook this season. They are not without precedent; the triple option offense has been used by Alabama in Season 8, USC in Season 9, Boise State and Texas A&M in Season 13, and the Sooners this year. I reached out to several ADs who have used the triple option to answer a simple question: is the triple option dead in the CFSL?
When I first thought about this question, I was up in arms. I hated the idea of an offense being so ridiculed, even when there has been some, albeit limited, success both in the past and in current seasons. Boise State went 1-7 and Texas A&M went 3-5 in Season 13, and Oklahoma is 2-4 through six games in Season 15. I was confused by these results, since in regular NCAA Football 14 the triple option is extremely difficult to stop, both from a CPU and player perspective, and frustrates many people to no end with its long, drawn-out drives and relentless gains. I realized that there was only one thing that could be the cause of this: the rise in great CFSL defenses.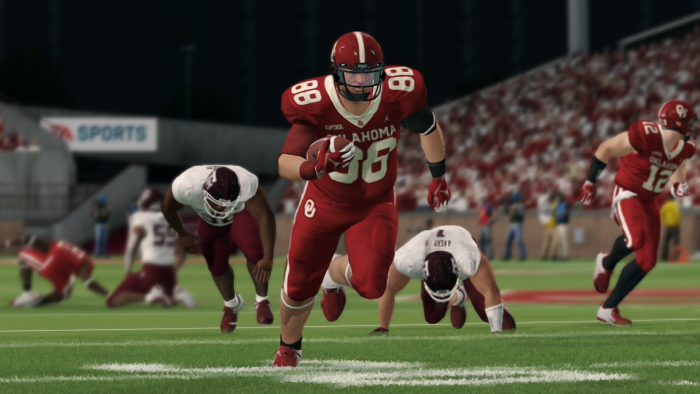 Problems Facing the Triple Option
A quick look at the CFSL season record holders perfectly describes this rise in elite team and individual defense. Almost all of the defensive and blunders records, from sacks to interceptions, interceptions thrown to fumbles, have been set since Season 10. This rise in elite defense was also recognized by Boise State AD Dakota Jorgensen (@Clutch), who ran the triple option at Boise State in Season 13. He said that "defenses are [too] deep and [too] fast for [the] triple to be super successful … I think you can do okay [versus] the less talented teams but any top team I think it just gets locked up." Oklahoma State AD Houston Freeman (@OKST56), who ran the triple at Alabama in Season 8, agreed, explaining that the triple option is "noticeably stronger against teams that in particular have weaker defensive lines. You can look through the history of the league and you'll notice that once defensive linemen became faster and stronger than the triple option became much tougher to run successfully."  
A key contributor to the downfall of the triple option has been the lack of depth required in the modern CFSL to run the triple effectively. Freeman says that today a team would need a great quarterback, three 95+ speed running backs, and two fullbacks on a rotating basis who all have that "team-first mentality" some of us claim to possess, but apparently few actually do. Jorgensen says that since the star-limit cap was removed from the league, teams can stack both their offensive and defensive sides of the ball with talent, so there are no weaknesses at any position. It is for precisely this reason that teams run the triple option, like the service academies or Georgia Southern. However, in the CFSL it seems not to matter as teams score so quickly, only having two minutes needing a touchdown isn't a worry as teams will drive down the field in one.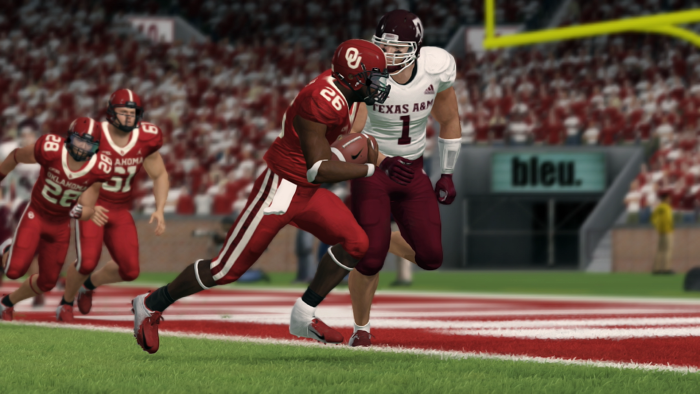 Triple Option Successes
The triple option as an accessory to an offense, or a slight modification of the triple, has proven to be successful. Modern triple option plays, like the shotgun-based wide receiver jet sweep/standard pitch-option play is utilized by several, if not many, of the teams in the CFSL today. Oklahoma AD Dustin Hall (@dthall79), who is running the triple option this season, pointed out that the "pistol offenses incorporate a lot of the read option with some splashes of triple." Freeman argues that "the triple would absolutely work well as a short yardage strategy" and that changing the formations from flexbone and wingbone to standard I-formation and single back could work as well.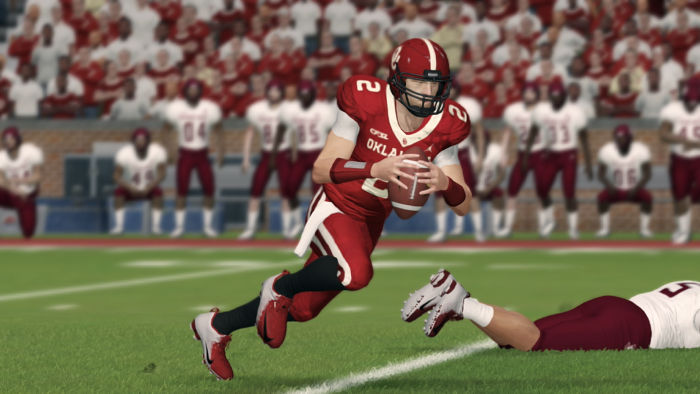 Are We Asking the Wrong Questions?
In doing research for this article, I noticed that it isn't just the triple option that has suffered due to this rise in prolific defense; all rushing stats are down since the beginning of the league. The CFSL season record holders again show that nearly all rushing records occurred before Season 7. So, I gathered data from all 88 contested games this season and determined that the average CFSL team runs 73.5 plays, gains 432.4 yards, and scores 32.8 points per game. Those numbers would have ranked T-34th, 33rd, and T-23rd in the 2021-2022 college football season. One must also remember that the CFSL runs nine-minute quarters, meaning they put these stats up with only 60% of the time that a real college team has to utilize.
This led me to wonder if we were asking the wrong questions. Instead of asking if the triple option was dead, maybe we should question if rushing the ball effectively was dead. Or maybe, just possibly, if offense is too easy in the CFSL.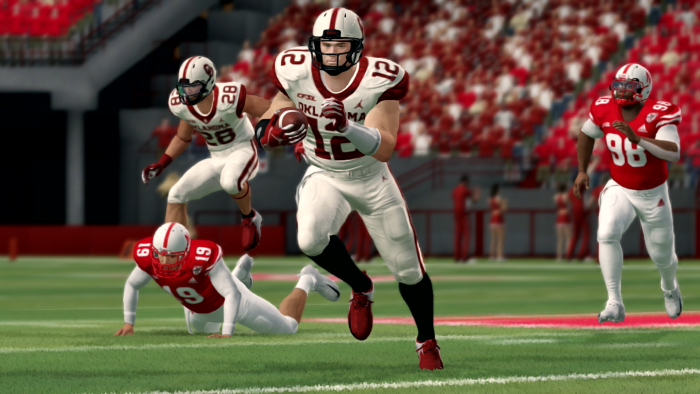 Is the Triple Option Dead?
Ultimately, I forced myself to ask the dreaded question to each of these ADs: is the triple option dead in the CFSL? I got a surprising variety of responses, with some additions that might help its future users. Hall said that he doesn't "think any offense is dead, [it] just takes the right personnel and the right staff to figure out the best way of using it. … If you are going to attempt it you just have to go full-on in and do it. Trying to use a fringe book doesn't seem to do the things you think it would." He did also say that "with [archetypes] ever-changing maybe things could change enough over the next few seasons for someone to try it again." Jorgensen had a slightly different outlook, stating he thinks the triple option is dead in the current format. "With no cap on teams currently and everything else I don't see it ever working." Freeman was blunter: "Deader than Clutch's soul; and you can quote me on that." Only the future will tell us for sure. That is, if someone is brave enough to run the triple-option in the future.