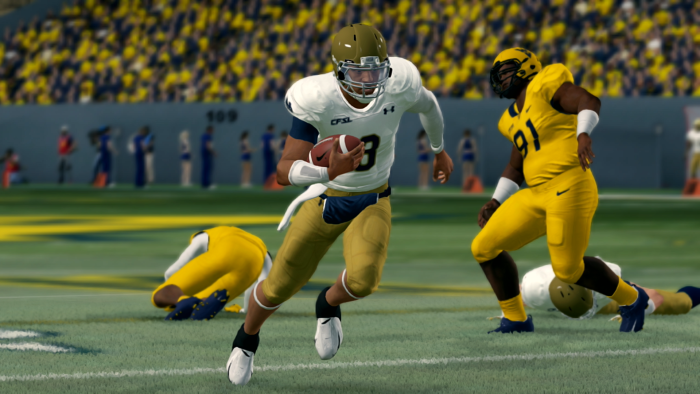 BY: Cole Mantell (@LightningDragon)
While roster turnover is the norm in the CFSL, this season presents a unique and different challenge for all 28 Athletic Directors and their respective team staff. After all players in Season 11 were given the option of a redshirt, all the freshmen from that season are now Seniors in Season 15. With that, there is an artificial increase in the number of seniors graduating this season.
Nowhere is that difference more apparent than at the most important position in football. After this season, 14 quarterbacks are set to finish their careers. Before early declarations happen, half of the CFSL will already lose their starting quarterback after this season. These are the QBs set to graduate after Season 15:
| | |
| --- | --- |
| Team | Name |
| Auburn Tigers | Jason Lemmy |
| Boise State Broncos | Ryan Smith |
| Florida State Seminoles | Jim Carr |
| Kentucky Wildcats | Scott Pinesaw |
| Miami Hurricanes | DaShawn Odie |
| Michigan Wolverines | Thor Savage |
| Missouri Tigers | Almedin Colakovic |
| Notre Dame Fighting Irish | KyShawn Williams |
| Oregon Ducks | Phil Camit |
| Tennessee Volunteers | Lee Potter |
| Texas Longhorns | Kai Kohko |
| Texas A&M Aggies | Terrell Allen |
| West Virginia Mountaineers | Kevin Barnes |
| Wisconsin Badgers | DeAnthony Jones |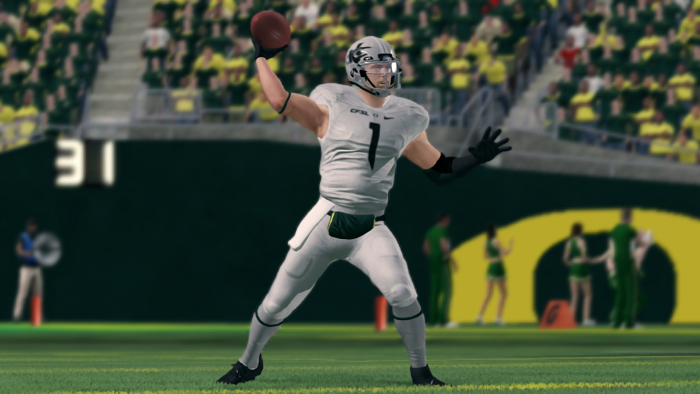 These signal callers represent much of recent CFSL history, including the starters of the last 4 national championships (Camit, Williams X2, Carr) and the starters of 3 of the last 4 runners-up in those games as well (Jones, Kohko, Lemmy). In terms of career records, both Oregon QB Phil Camit and Florida State QB Jim Carr are in the Top 5 of numerous categories, with Camit having just become the all-time CFSL leader in pass completions.
What does this mean for the future of these teams and the CFSL at large? Well, expect a lot of change. Some teams, notably Oklahoma and West Virginia, already have a QB on the roster expected to take over next season as the starter. In addition, other teams have players who are not listed at QB this season, but who are able and will start next season instead of those teams picking up new recruits. Furthermore, Alabama also has two QBs, Ryan Ravenhill and Daxton Moore, who will return next season and a transfer for one of them isn't out of the question.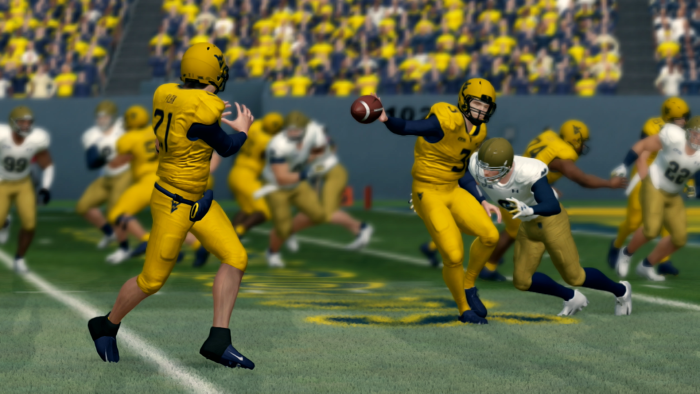 Still, at the time of writing, and not taking into account any early graduations, there are about ten open starting jobs up for grabs going into next season. This will present a prime opportunity for incoming freshmen, who will have more choices than usual at all positions given the redshirt senior-induced turnover. For the teams searching for a new QB, the competition will be fierce. Starting Season 16, there will be new sheriffs in town at the QB position, and it'll be the talk of the town all off-season.