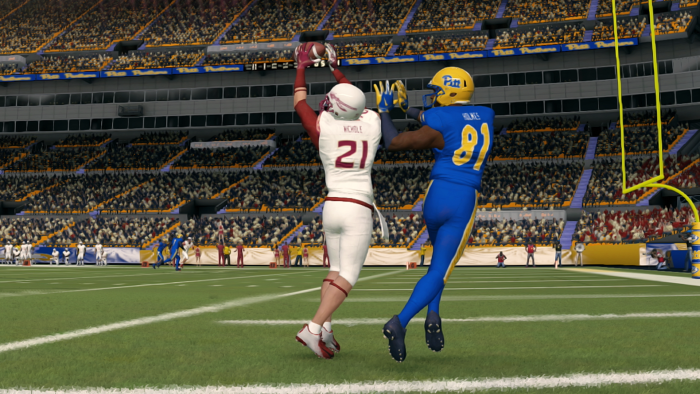 BY: HornsNation
Well, it's been a while since I have gotten pen to paper, or in this case, fingers to keyboard, but as we get closer to the end of the season and the announcement of the selection committee, I wanted to get my thoughts out there on the photo finish that we are about to have.
While I was disappointed in not being named to the selection committee, I get it. My ego and poor picks would have been unwelcome in a group of playoff scholars.
Remember folks, this is just my Top Eight. Everyone has their own opinion!
1. FLORIDA STATE
The defacto number one team all season, Florida State has enjoyed success against average teams. The majority of their wins have come against teams under five wins. Their best win would have to be against Wisconsin or Miami, both teams are the only teams above .500 that FSU has faced. While we know that Florida State is a machine during the regular season, we can't knock them off the number one spot unless something else warrants it. Florida State is a playoff lock.
2. OHIO STATE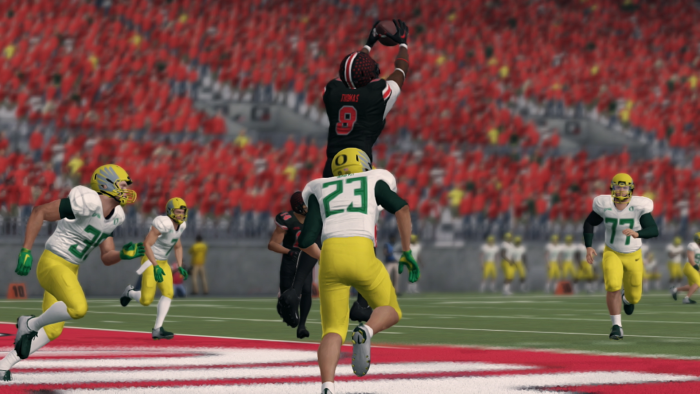 Ohio State or Florida State have strong reasoning for number one. Ohio State plays in one of the toughest conferences and has played more above .500 teams than FSU has. Their best wins would be against Oregon and Wisconsin and they have scored over 40 points a game in all their games but one. The big test for them would be against Michigan next week but Ohio State should be a playoff lock.
3. MICHIGAN
Michigan would be undefeated if they had scored 10 more points in their losses against Wisconsin and Boise State. A massive early season win against Oklahoma State helps their argument but they also have not beaten a winning team since week three against Oregon. Again, the showdown against Ohio State next week looms as they lost last season. Even with a loss, Michigan should be a playoff lock.
4. KENTUCKY
Kentucky has been the darling of the CFSL since they entered, making the playoffs in both seasons. Playing in the SEC helps and with the beatdown of LSU, they are the champs once again. While their strength of schedule is below average, beating Alabama and LSU quells any grumblings from other teams on who the best in the SEC is. Kentucky is a playoff lock.
5. OKLAHOMA STATE
The Pokes have been on a run since their opening loss to Michigan. Massive wins against Boise and a fleeting Texas squad have given them the Big12 crown. Beatdowns of TAMU and Nebraska (both 1-6 teams) have given them a massive edge in the NET department, so you have to throw that out. I think they could be swapped with Kentucky but should be a playoff lock.
6. BOISE STATE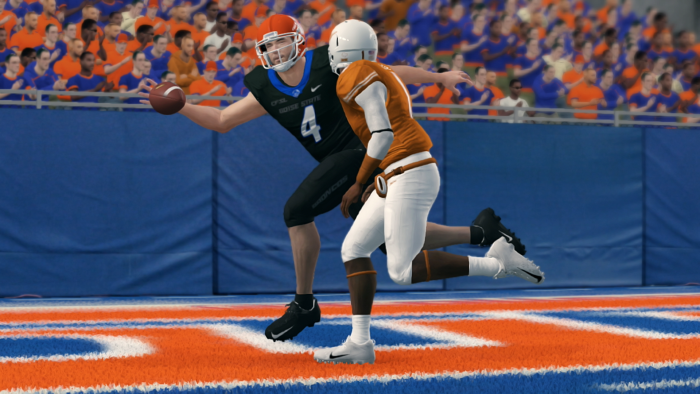 The Broncos are another one of those teams that can be ranked 4-7. Their best wins came against Michigan and Texas with a close loss to Oklahoma State. Their strength of schedule is about the same, 23-25 total. They face a Nebraska team that just got blown out by Missouri and they should be a playoff lock.
7. OREGON
Here is where it gets tricky. The SEC homers will state that LSU and Alabama have better records than Oregon. But both those teams have faced no one and they both lost to Kentucky with LSU losing to Washington in week one. Both LSU and Alabama have faced teams that have not won a game (update, Georgia won last night). Should a playoff spot be given to two teams that have a combined 34-61 strength of schedule? Meanwhile, Oregon has the second toughest strength of schedule and just clobbered the number eight team Wisconsin. Oregon could be a playoff lock but needs to take care of business against their rival Washington.
8. WISCONSIN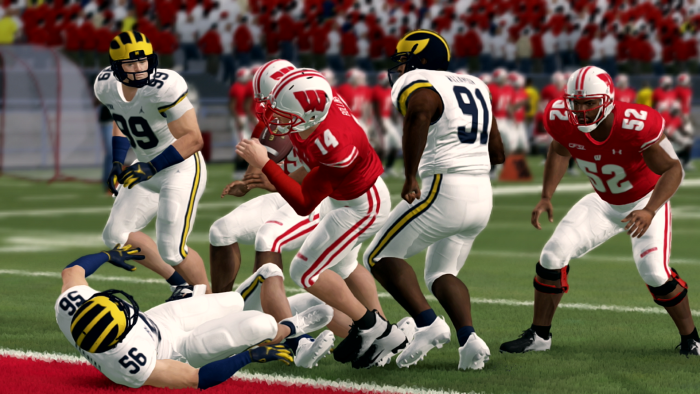 Another close selection, Wisconsin has had an up-and-down year. You could make the case of LSU or Alabama here but neither one felt right to me in putting at eight. Wisconsin did beat Kentucky and Michigan, both likely playoff-lock teams. Those two wins are head and shoulder better than the LSU (Best win, Alabama) and Alabama (Best win, Notre Dame maybe?) You could make an argument for Texas but they have not looked the same since winning by seven against Missouri.