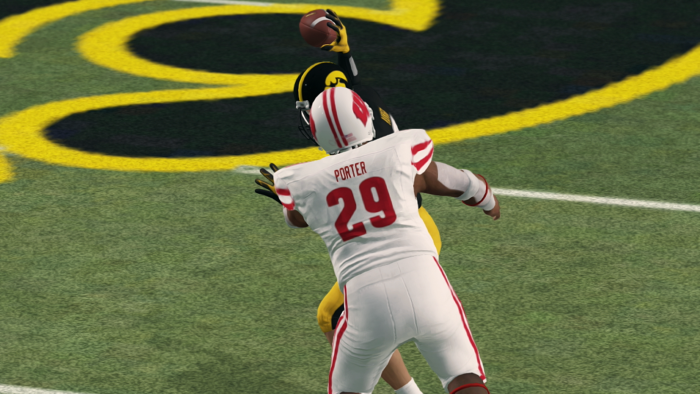 After a break, a sandwich, and a nap I am back with the second part of this two-part Senior
Highlight! I won't waste any time and I will throw you right into the Defensive and Special Teams.
Iman Porter DL Wisconsin
2x All American
3x Defensive Player of the Week

"He has been huge for us. We would not have the success we have had without him. He is one of the
best players to have ever played the game for sure." – Wisconsin AD Jacob Lee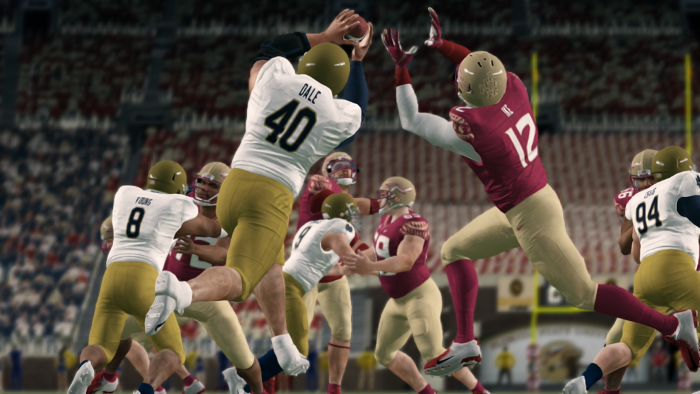 Rocky Dale LB Notre Dame
3x All American

"Rocky Dale might just be the most unsung hero I think I've ever had the privilege of sharing the field
with. Notre Dame has been fortunate in having great talent on defense, but I think that all really circles
around 1 guy, and that guy is Rocky. He's rarely up for Defensive Player of the Week, but he's managed
to obtain the career tackling record for the CFSL, and our season isn't over yet. Rocky is also a humble and
great guy. Even with managing to be a record holder he's still team first, he's about what's best for the
program and not his individual accolades. He willingly gave up the MLB spot last season to play OLB to
bring on additional talent to the defense. How many guys of that caliber are willing to give up their spot
to help improve the team? I can't express enough how much I've loved having both these guys on my
team and can't wait to see what they do in the future." – Notre Dame HC Rev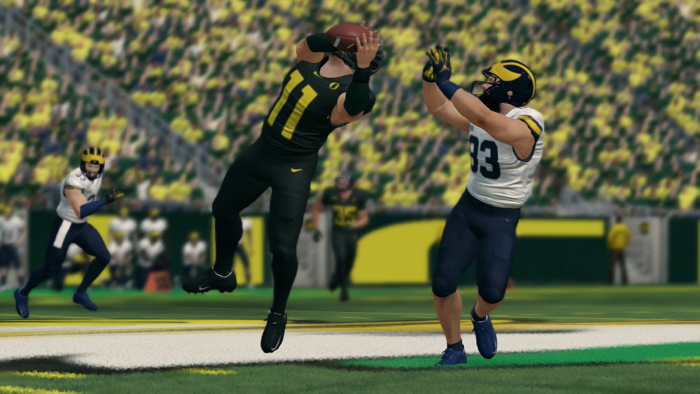 Brock Hoskins LB Oregon
3x All American
1x Defensive Player of the Week

"I recruited Brock to Oregon for a couple of reasons. First, the dude is a baller has success at Missouri
and Iowa. Second, he is a culture builder wherever he goes. You can always count on him to be active in
the locker room, to represent us well and to be engaged with the team. His leadership has rubbed off on
so many of our younger players and I would love to keep him forever if I could. He meant so much in the
rebuild of the Oregon culture." – Oregon AD Michael Buck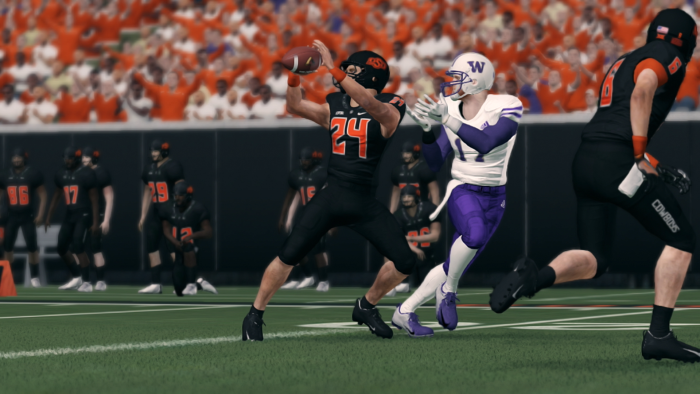 Thor Brown CB Florida State
2x All American

"Oh, Thor Brown is an easy one. People forget that he is a two-time AA. His energy and activity in the
locker room is on par with Carr and always has something positive and uplifting to say. He has been a
massive addition to our team as a player and a coach. He may not fill up the stat sheet but that's
because no one will dare to throw at him. He is that good. His guy for the game is locked down and not
going to have a very good time." – Florida State AD Tom Pence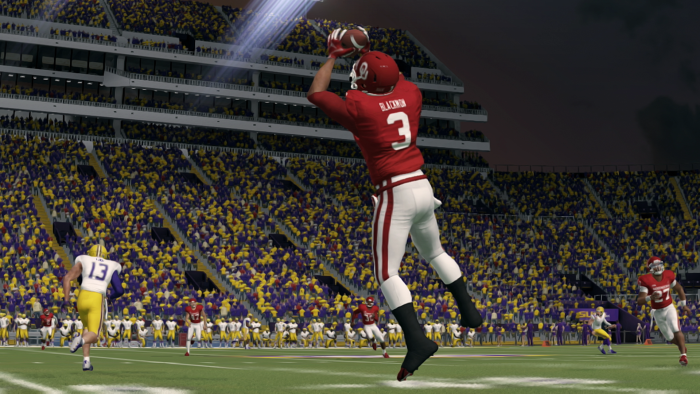 DJ Blackmon CB Oklahoma
Season 14 All American
1x Defensive Player of the Week
"He's always been a leader on and off the field. One of only 2 All Americans I have had the honor of
coaching. Our program has always been able to depend on him to lock down one side of the field and
made game planning so much easier." – Oklahoma AD Dustin Hall
Martrell Wright S Auburn
Season 11 All American

"Martrell Wright has been huge for us, a team leader, and truly one of the hearts of this defense. While
a record of 4-3 might not be the best way to send him off, he has been a true professional throughout
the season and we sure wished we could have sent him out on a more successful note. While we
appreciate his assistance this season in helping us build Auburn back up, we will be sad to see him
graduate and move on. True one of a kind!" – Auburn Interim AD Allan Bargenquast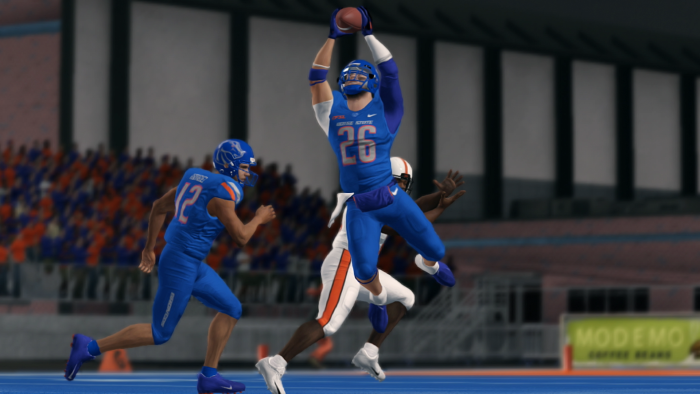 TJ Weinrich S Boise State
Season 13 All American

"He has been one of the most important additions I have had maybe ever as an AD…. Been a great
locker room guy and an amazing coach." – Boise State AD Dakota Jorgensen
Albert Quest K North Carolina
Season 11 All American

"He's a kicker…I don't really know what else you want me to say. However, I would love to highlight our
lone skilled player and senior, Dominik Flores. He has been a great presence on and off the field for this
young team. He has shown tremendous leadership this entire year, he keeps everyone focused on
practice and is a constant motivation for the younger players to strive for. Whichever pro team lands
him next year is not only getting a fantastic football player but an even better person. I want to thank
Flores for everything he has done for me and the Tar Heels this year." – North Carolina AD
Brayden Gabriel K West Virginia
Season 14 All American

"Brayden was only a starter for 2 seasons including this one. He stepped in for Logan Legg and quickly
became the best kicker in program history. He was an All-American last season and has been just as
good for us in his senior year. He will be missed." – WVU AD Nate Murphy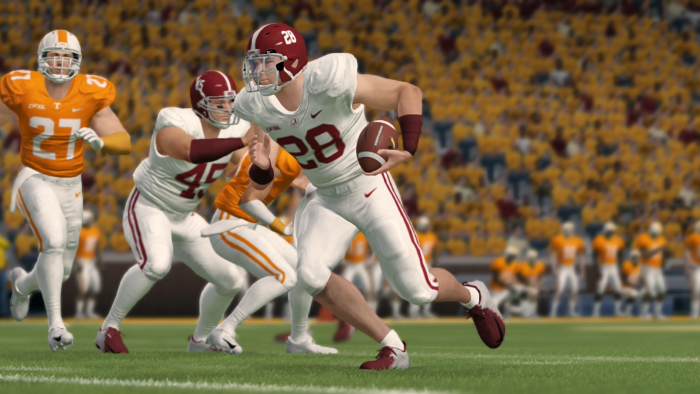 James Ware Return Specialist Alabama
Season 13 All American

"Ware has brought so much to this program. He has been a steady leader and coach for us. As a player,
he is in my opinion in that top echelon of backs in this league. He can turn nothing into something with
his powerful running style. Every team needs a James Ware on their team. I just can't rave enough about
him." – Alabama AD Cory Dobbins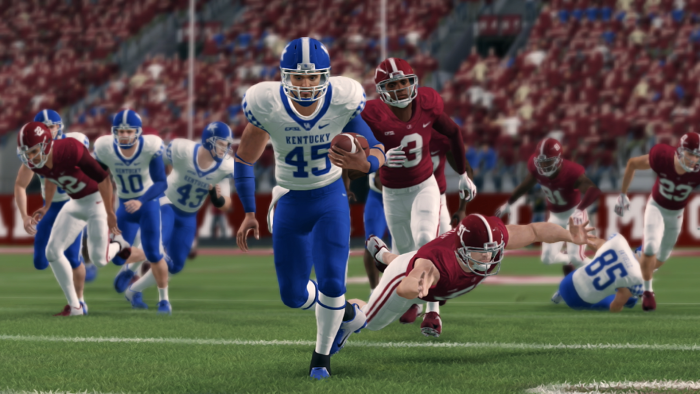 Stevie Glades Return Specialist Kentucky
Season 14 All American
1x Defensive Player of the Week
"Stevie has been one of the most important players in our program's young history. He signed with me
when I was at Kent State and then transferred to Kentucky when I got the job. He was one of the first
top talents to put his faith in me. Guys like him are the guys that brought this program into the
spotlight." – Kentucky AD Devan Davis
This is but a small snippet into the Season 15 Seniors. A lot of big names were left off and you could
easily plug and play with a bunch of names that weren't on this list. This isn't even their final career
numbers! Some of these guys will finish the season breaking records and setting new ones for the next
group to chase. Will someone set an unbreakable record? Will a previously believed unbreakable record
fall? There is still a lot of football to play, and we are lucky to get to see this historic class finish out their
careers on the gridiron. Congrats to every senior!