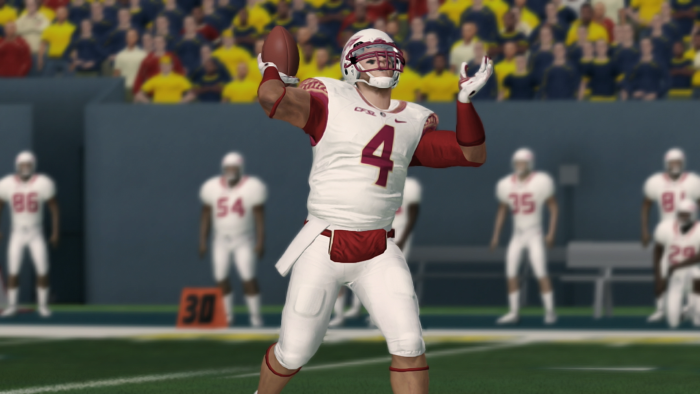 BY: Justin Duke (@BeardonBlast)
There is just something you can't define or explain about playing under the lights and in front of a sold-out crowd on the gridiron. For most of the world that journey ends their senior year in high school. For a select few that journey continues into their collegiate lives. At every stage, there is the last game, and it tears your heart apart to say goodbye… even if you are going on to the next level. That is the thought going through 175 players' heads as we approach the last game of the regular season. This is easily the most significant graduating class in CFSL history. This year's graduating class is more than twice the size of the entire league in Season One. This year has been dubbed by many as the mass exodus of QBs, but it is more than that. 15 QBs, 14 RBs, 27 CBs, and a position-leading 31 WRs will play their last regular season game next week. Of the schools to suffer the most Florida State is losing 13 players of their championship contending team. Meanwhile, the expansion Pittsburgh Panthers is the only school to not have a single senior. This article highlights the very best of the largest graduating class in CFSL history.
Note: Unfortunately, it is impossible to highlight every spectacular player from this monumental class. Apologies to everyone we miss.
Jim Carr QB Florida State
Season 14 Offensive Player of the Year
Season 14 All American
2x Offensive Player of the Week
"Jim Carr is a coach's dream Quarterback. The ultimate competitor and locker room leader. He has been a massive impact on our program. Giving us a QB that can deliver the big play strike and have the ball on the money. He is a do-it-all and gives us the option of if we need to run can put it down and pick up the tough yards." – Florida State AD Tom Pence.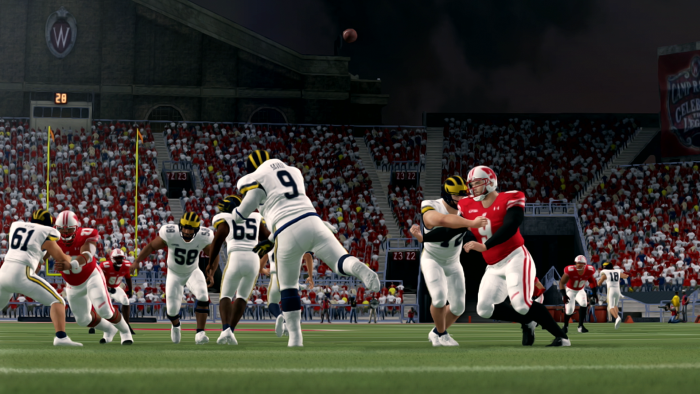 Thor Savage QB Michigan
Season 11 Freshman of the Year
1x Offensive Player of the Week
"Thor Savage was the key in turning Michigan around. Without his presence in the locker room and leading the team, none of what we've accomplished in two seasons would have been possible. He has been a leader on and off the field and has done everything expected of him. His numbers will have him as the best QB in Michigan's history, and it's well deserved. I want to get him to the next level though and finish the season with him hoisting the Championship." – Michigan AD Justyn Veneklasen.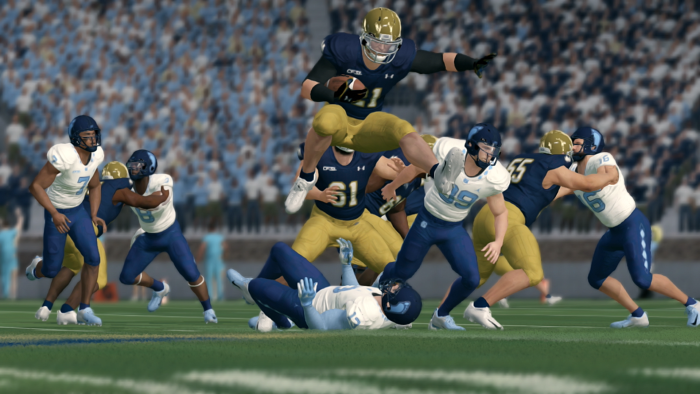 Duane Sammons RB Notre Dame
3x All American
"Bringing Sammons on this season was like a spark of life our offense needed, Williams was a good HB,
but Duane Sammons is an insane talent. Honestly, he's the best HB I've seen since playing with Dane
Jones at Clemson, just an absolute powerhouse player, and great guy." – Notre Dame HC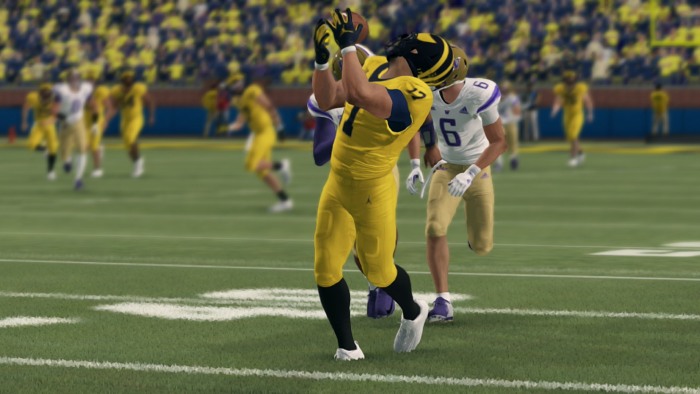 Bobby Barrett WR Michigan
Season 14 All American
1x Offensive Player of the Week
"Bobby Barrett started as a loudmouth at Oregon ready to prove himself. Once he transferred to Michigan he really stepped up and showed everyone that it wasn't just all talk. He has been that reliable guy throughout his college career and has been huge in our passing game giving Thor his first true #1 receiver." – Michigan AD Justin Veneklasen.
"When you are thinking of the new Michigan, those two are the guys you think of. They've earned their places in Michigan's history." – Veneklasen on Thor Savage and Bobby Barrett.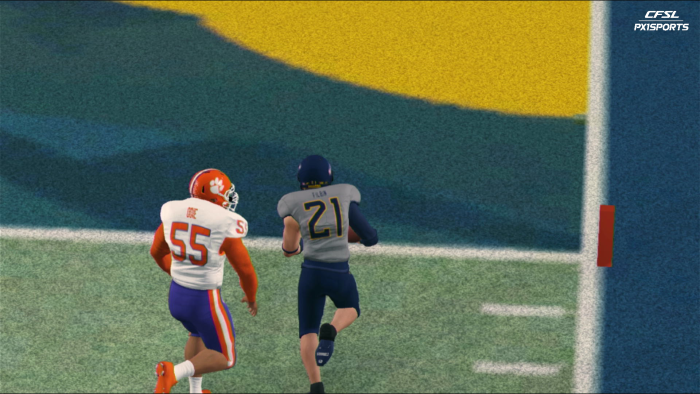 Jerry Filbin RB West Virginia
2014 All American
Season 14 Most Improved
1x Offensive Player of the Year
"As for Jerry…well, what can you say about Jerry Filbin. He is an amazing back. And there is no way this program is where we are right now without him. He has done everything we have asked him to do. He blocks, he catches passes, and of course, we can hand him the rock and ride him all game long and know we are in good hands. He will always be one of the greatest backs to play for WVU. Our first AA and earned most improved player of the year for season 14 and was a finalist for OPOTY. Jerry will be a Mountaineer legend forever now. I and this program owe him a lot." – WVU AD Nate Murphy.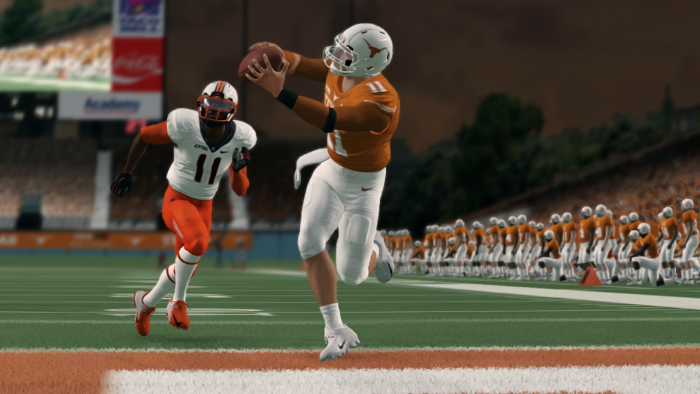 Anthony Delano WR Texas
Season 13 All American
"Both on and off the field, Anthony has been a huge addition to our program. He was one of our top targets during last season's transfer window, and we were excited he wanted to come to Texas. This season, he has been the downfield threat that we needed to be successful. While his touchdown numbers aren't the highest in the league, his TDs have come at clutch times. It's my fault that he hasn't been involved as much as he should have been. He's 6th in the league in yards, and only has 28 catches. The highest average yards per catch in the league. He's an All-American in my book. Had I been able to get him involved more, he would have the most yards in the league without a doubt." – Texas AD Joe Pantoja.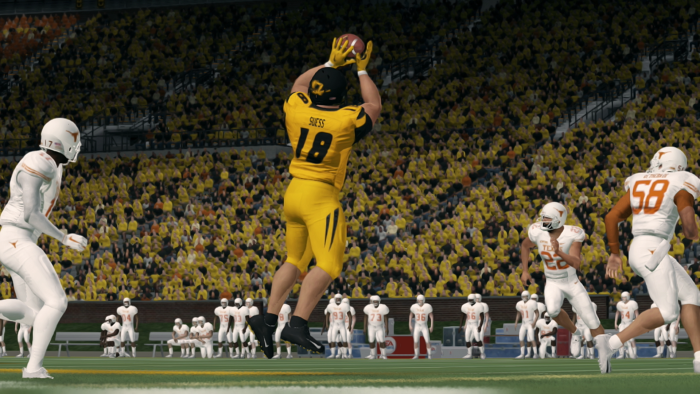 Steve Suess TE Missouri
Season 14 All American
"He has been here through the tough times and is the one that has stepped up and made plays he is active in team chat and does the small things. He is very essential here in Missouri." – Missouri AHC
To be continued…