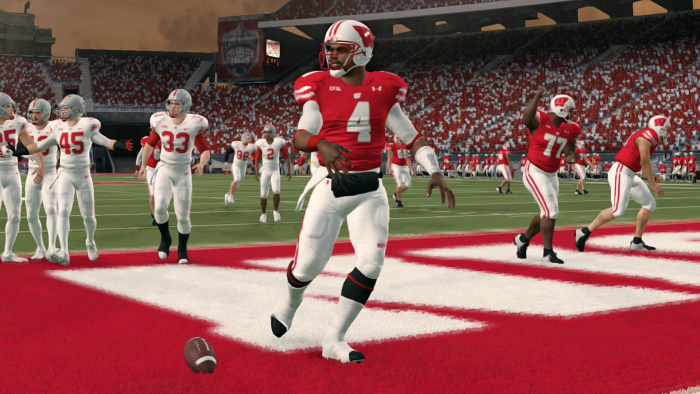 By: Justin Duke (@BeardonBlast)
Every book has its own chapters, and every story has an ending. The same holds true for our lives and those of the people around us. It is an inevitable cycle that we can't avoid or change, but one we must traverse to the best of our ability. Football is no different. As much as we look forward to the start of the season, everyday brings us closer to the end. For weeks on end, we engulf ourselves into the depths of a sport that has the power to ruin weekends and to give us joy. This week marks the end for an unprecedented number of young athletes, and their college football careers. For the past four or five seasons these athletes have put their hearts and souls on the line for this game we love. They have laughed; they have cried; they have fallen; they have felt the thrill of victory; and they have felt the agony of defeat. Now it is all over. The final whistle has blown, and the storied careers of these individuals as collegiate athletes are over. However, now isn't a time to mourn, it is a time to remember. Remember the good times and relive the memories. Today we sit down with two of those premier athletes and recount their experiences of the game they love. Today we get a small glimpse into the lives of Michigan's Thor Savage and Wisconsin's DeAnthony Jones.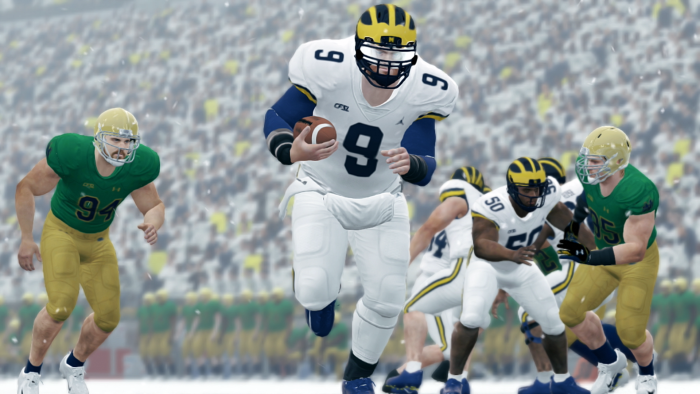 Justin Duke (JD): First off gentlemen I want to thank you for taking the time to sit down and talk with us!
Thor Savage (TS): "Thanks for reaching out 4 seasons went by really quick."
DeAnthony Jones (DJ): "No problem at all. Thank You for the opportunity."
JD: First and foremost, we all want to know, what was it like taking your final snap as a collegiate athlete?
TS: "The result wasn't how I wanted to end my career, but I smiled at all I had accomplished."
DJ: "It was bittersweet for me. We lost to a tough team that we had a chance to beat and continue my career. I love the years and the status we were able to build at Wisconsin as a program. I just hate my career had to end on a bad note."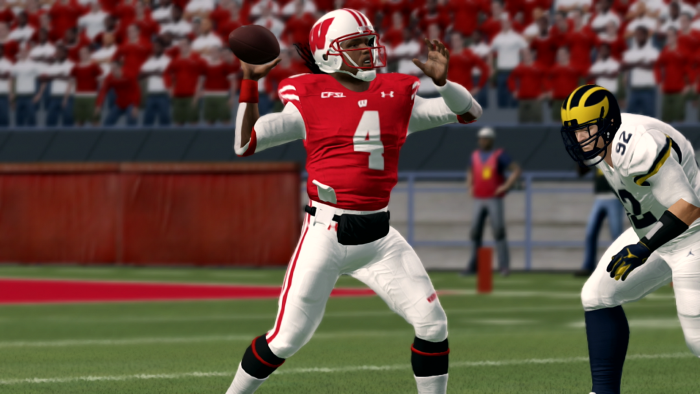 JD: What is next for you?
TS: "I think the future for me is completing my lifelong dream of being a talk show host."
DJ: "I plan on getting ready for the pro league combine and staying in shape for the next level. I will be training with my QB coach and other elite athletes this off-season to ensure I'm ready for the next level."
JD: Looking back, what game do you remember most and why?
TS: "My favorite game was S14 THE GAME trading blows with Ohio St torching Trey for 5 TDs and almost completing the comeback."
DJ: "My favorite game in college was the game against Notre Dame and we ended the win streak. That game let me, and our team know what we could eventually accomplish if we stayed on the path."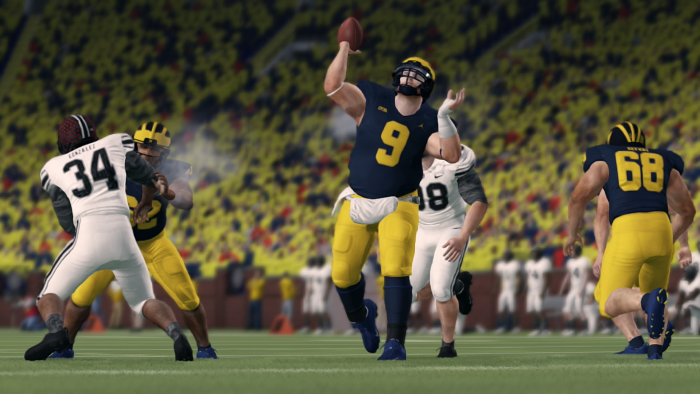 JD: Which of your stats stands out the most to you and why?
TS: "699 passing yds in a game. I couldn't win the big games, but man could I beat up on the bad teams."
DJ: "The stat I'm most proud of is our winning percentage at Wisconsin. That showed us and everyone else that we are a top tier program."
JD: Who on the team or staff has had the most impact on your career?
TS: "My teammate Derrick Pendleton we both transferred on as Sophomores and helped change Michigan's culture. And of course, Hornsnation for recruiting me to Michigan and Venom for helping me thrive in Michigan."
DJ: "I would say Riley Feagle. Feagle and I pushed each other so much every day, every practice, every game and every season to get better individually and as leaders on the team."
JD: Of all the traditions in college football which one was your favorite?
TS: "BABINEAU CHUG! Bab went and sent a video of him chugging."
DJ: "Jump Around of course!!!!"
JD: What advice would you give to players still in the CFSL and those in high school making their way to the CFSL?
TS: "Have fun it's a great community."
DJ: "Cherish the memories with your teammates and appreciate the grind. You will miss it when it's gone."
JD: If you could pick who drafted you in the NFL who would you pick and why?
TS: "Anybody but the Miami Dolphins their GM doesn't know what he's doing."
DJ: "It would be the Chicago Bears so I can play on the he same team as my older brother Dane Jones. With me at QB and my brother at HB I feel we can have a dynasty together full of championships."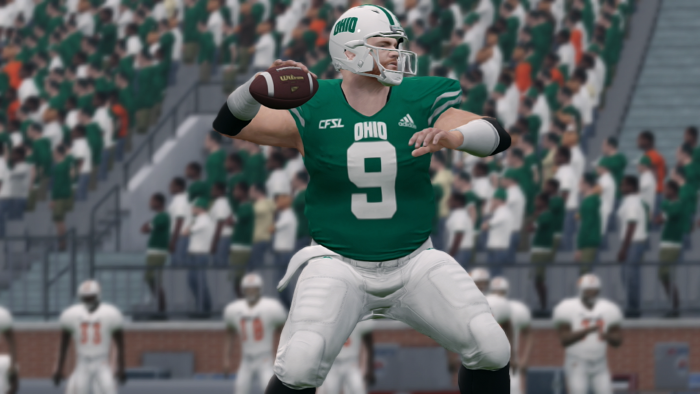 JD: Thank you both for stopping by and we wish you the best of luck in your careers going forward!
TS: "Thanks for having me."
DJ: "Thank You for having me. I just want to tell all my former teammates at Wisconsin how proud I was of being a Badger. I love them and I know a National Championship is on the way soon for them."
The final whistle has blown, the game is finally over, it is time to go home. As they clean out their lockers and walk out those facility doors one last time, another group is packing and getting ready to walk in. So begins the cycle once again. Thank you for the memories and thank you for the escape from the mundane of everyday life. Good luck in whatever the future holds.