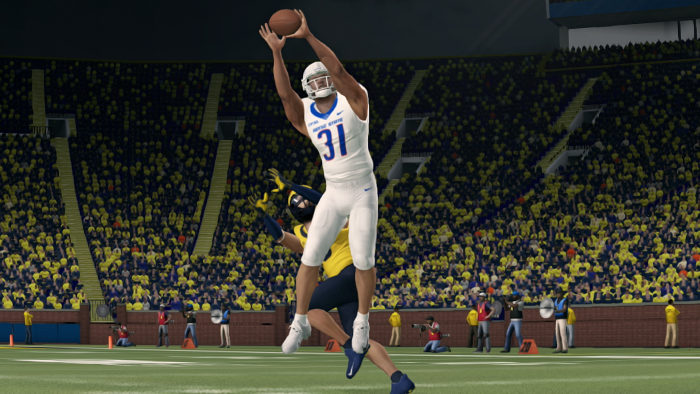 BY: Dustin Hall (@dthall79)

If you don't know what the phrase 'take it with a grain of salt' means, you should google it now. I am the guy that took an 8-2 team and decided the triple option was a good idea. That said, I had the challenge this season of playing three of the four teams left standing, so I do have a little insight into these teams. Here are my thoughts on the CFSL's final four.
Boise State
The Broncos have won 12 of their last 13 games and look to be the first to win back-to-back championships (kind of). They told recruits they finished third last season with a PIT championship. They may have a legit claim this off-season. They do have what some would say is the easiest road to the title game. That said, they are pretty one-dimensional on the offensive side of the ball. The remaining opponents all boast secondaries that have the talent and depth to shut down the one-man show that is Matthew McCray. McCray makes up roughly 1/3 of their passing offense. Will Clutch make the proper adjustments to continue the run? Come on, we all know that answer.
ODDS OF NOT HOISTING THE TROPHY: 80%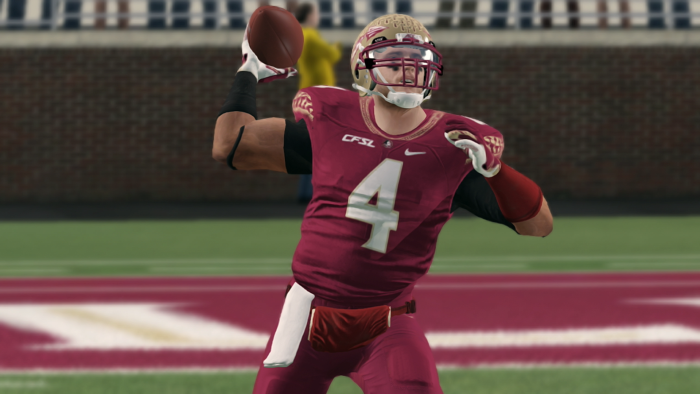 Florida State
The Seminoles are on the verge of possibly becoming only the second team to ever win back-to-back titles (unless you count the Boise thing). Yet at 9-0, they also sport the second-lowest net scoring of the group. Is this a product of design or are things not quite right in Tallahassee? We all know they have a strong senior class, led by Jim Carr, that wants nothing more than to ride off into the sunset as champions. Speaking of Carr, here is a fun fact: Carr in his career is 0-5 against the other remaining teams and in those games he sports a stat line of 14 touchdowns to 12 interceptions. Can he let go of the ghosts that have haunted him in the past and cement his legacy?
ODDS OF NOT HOISTING THE TROPHY: 65%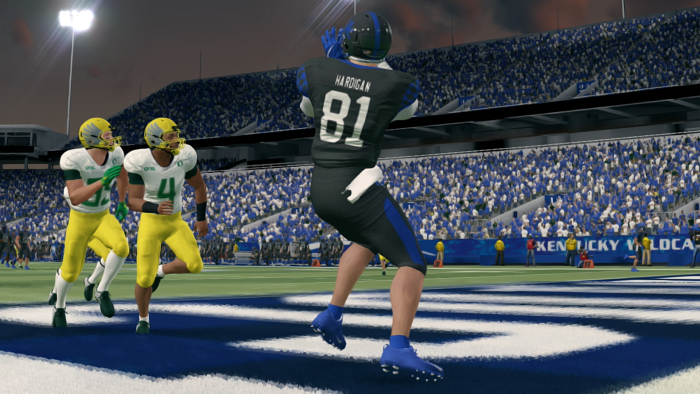 Kentucky
The Wildcats always seem to find a way in. They finished this season with an 8-1 record. Is this outcome the result of having an elite team or playing in a watered-down SEC? Their key out-of-conference victory was a 31-28 win over Notre Dame. They are 1-1 against teams that made the playoffs with a net of -9. Although they boast a net of +216 on the season, let's not overlook that they are 3-1 with only a net of +42 against anyone above .500. I see this team having the biggest challenge of any of the remaining teams.
ODDS OF NOT HOISTING THE TROPHY: 95%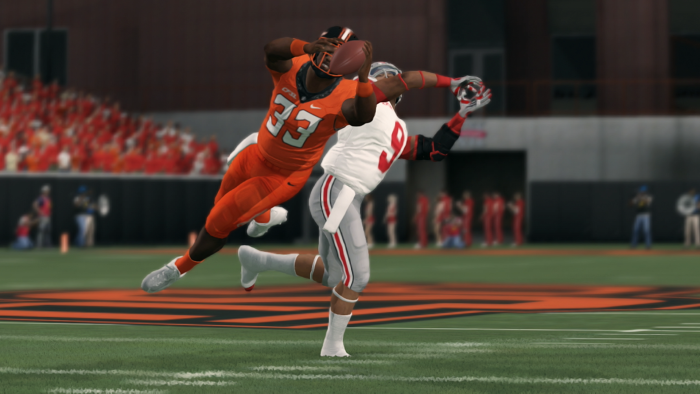 Oklahoma State
This is a proud big brother moment here. After five tries little brother finally secured a playoff win. Do they have the juice to secure a second? Sadly for them, what many say is the actual title game comes a week early. They have been known to have Carr's number. Carr is 0-3 against the Cowboys and has lost by an average of 19 points in their meetings. They have the defense, but will this be the team that faltered against Michigan or the one that blew out Ohio State? Laying your hopes on a freshman QB and an AD with a 1-4 postseason record is a substantial leap of faith.
ODDS OF NOT HOISTING THE TROPHY: 60%