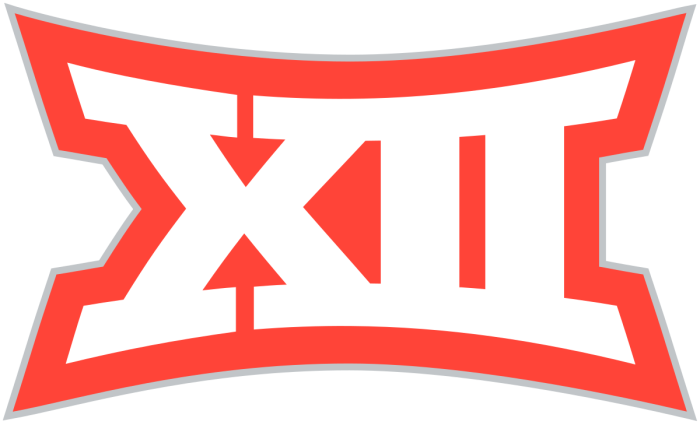 BY: Daniel Gunn and Ryan Moreland
The wait is over for the fourth and final installment of the CFSL's all-conference teams. The focus is now on the only conference to get two teams into the final four. The Big XII has no shortage of fantastic athletes, but the ones listed below are the best of the conference. Before unveiling the list here is a quick explanation of how the all-conference teams were chosen.
How It Works
Every athletic director was asked to pick the best player at each position within their conference. ADs were not allowed to choose players from their own teams. The AD lists were then compiled to see which players were the most common choices. These players will make up the all-conference teams. Without further ado here are the Season 15 All-Big XII Teams.
| | | | | |
| --- | --- | --- | --- | --- |
| Position | 1st Team | Team | 2nd Team | Team |
| QB | Ryan Moreland | Oklahoma State | Ryan Smith | Boise State |
| HB | Jordan Hammer | Oklahoma State | Killian Dunn | Texas |
| FB | Benny Beukeboom | Oklahoma | | |
| WR | Anthony Delano | Texas | Jafari Davis Jr | Texas A&M |
| WR | Matthew McCray | Boise State | JT Cass Jr | Oklahoma State |
| TE | Steve Suess | Missouri | JB Bell | Texas A&M |
| DE | Les McAdoo | Oklahoma State | Alexander Wilson | Boise State |
| DE | Kyle Payne | Missouri | Cillian MacBride | Texas |
| DT | Shane Lloyd | Oklahoma | Ezra Rogalski | Oklahoma State |
| DT | Enrico Pipino | Texas | Jordan Baker | Missouri |
| LB | Ja Avery II | Texas A&M | John Alstott | Oklahoma State |
| LB | Danny Laird | Nebraska | Sage Collins | Boise State |
| LB | Zach Flowerday | Texas | Tyler OCurran | Boise State |
| CB | Aries Rodriguez | Boise State | Brandon Montgomery | Oklahoma |
| CB | Rishaun Rylan | Oklahoma State | Duke Stover | Texas |
| S | TJ Weinrich | Boise State | Otto Podalski | Oklahoma State |
| S | Johnny Ray | Oklahoma | Drew Lake | Nebraska |
| K | Marshall Drake | Nebraska | John Broadfoot | Oklahoma State |
| Ret | Vinny Mixon | Oklahoma | John Rodriguez | Texas A&M |
| AD | Houston Freeman | Oklahoma State | Dakota Jorgensen | Boise State |
*Because of the position scarcity in the CFSL there will be no 2nd team for Full Backs.
Breakdown
The Big XII champions are well-represented on this list. Oklahoma State had ten players receive all-conference honors, which is the second-most of any team in the CFSL behind Florida State's 11. Behind them is Boise State. The Broncos have seven players total and three make the first team. Following the order of the standings, Texas was the next most represented team. The Longhorns saw six of their players named the best in the conference, including three on the first team. Oklahoma had five players named all-conference, but they did have the second-most first teams (4) only trailing their in-state rival. Next up is the Aggies, who had four players named. Lastly, Missouri and Nebraska both had three players named and both had two first-teamers.
The freshmen class was well represented this year. Eleven of the honorees are in their year. Oklahoma State contributed four freshmen, the most of anyone in the conference. Right behind the youngsters are the upperclassmen. The senior and junior classes both had ten named All-Big XII. The team with the most seniors on the list was Boise State (3). The junior class was best represented by the Cowboys, with three. The Big XII sophomores were one of the least represented classes league-wide. Six second-year players made the list and half of them came from the Texas Longhorns.
All-American Watch
The Big XII is full of fantastic players and should have no problem finding some names in the All-American list. Here are just a few that should be considered. Oklahoma's thundering fullback Benny Beukeboom is the safest bet of any player in the CFSL to make the All-American team. Beukeboom dominated the position and every stat that comes with it. Oklahoma State's signal caller should have a much tighter race to make it, but will certainly be considered. The freshman led the league in total yards and total touchdowns. There could be more than one Big XII wide receiver to earn the honors as well. Boise State's Matthew McCray is a no-brainer at this point. He had a dominant season in which he led the CFSL in receiving yards and receptions. Right behind him is Texas' Anthony Delano. Delano is currently second in receiving yards and third in receiving touchdowns.
The other side of the ball could also see some All-American consideration. Oklahoma's defensive tackle Shane Lloyd finished tied for fifth in sacks and should get some attention. Texas' linebacker Zach Flowerday was tenth in tackles and tied for 2nd in forced fumbles. That production should at least get him some consideration. Flowerday's teammate Enrico Pipino should also be in consideration. Pipino is fifth in tackles for loss and added an impressive 13 sacks to go with it. There are many Big XII players that will be considered and these are just a few. Good luck to all the Big XII players in their hunt for postseason awards.
A special thanks to the ADs for their help in making these lists possible.