BY: Cole Mantell (@lightningdragon)
The championship game is here and both Boise State and Oklahoma State are looking for glory. There is excitement around the CFSL, but not only for the great game on Wednesday night. Around the league, work is already beginning for next season's quest for the CFSL Championship. That journey starts with making the playoffs. Only eight teams will achieve that goal and there will always be great teams who just miss the cut. With the championship upon us, let's take a look at 5 teams who didn't make the playoffs this season, but will be great picks to make the playoffs next time around.
Alabama
Why they will:

The obvious answer to this question is the winner of the PIT Championship. The third edition of this tournament ended with Alabama's convincing win over LSU. The Crimson Tide only graduate five seniors this season and keep many key pieces, including QB Ryan Ravenhill. Alabama might be in the best position in the country to not only make the playoffs next season, but make the championship game too. Boise State did it this season, will Alabama follow in the Broncos' footsteps?
Why they won't:
While Boise State did make the playoffs after winning the PIT Championship last season, Ohio State followed their PIT Championship with a 2-6 season. Nothing is guaranteed in the CFSL, and the SEC still has Kentucky, LSU, and more who are looking to reload and compete with the Crimson Tide. Alabama still has some spots to fill from graduating seniors, especially in the front seven, so the road isn't completely clear for Alabama's revenge.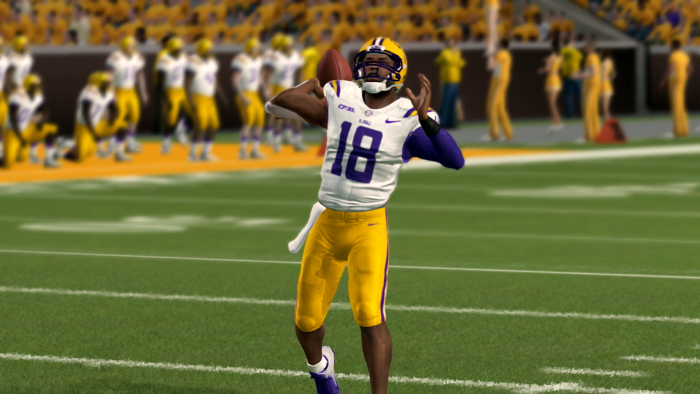 LSU
Why they will:
Always a wildcard to watch in the SEC, LSU just got to the PIT Championship before falling to the aforementioned Crimson Tide. The Tigers only have six graduating seniors. They return Moses King and one of the better offenses over the second half of this season. If they can avoid early non-conference trouble (unlike they did this season in Week One against Washington) Baton Rouge easily has the talent and fan support to get themselves back in contention next season.
Why they won't:
While LSU's offense certainly will have chances to reload in recruiting this offseason, the Tigers are losing key pieces. Their starting halfback (Christopher Jones) and two starting WRs (Nicholas Williams and Keontae Porter James) will be graduating. The Tiger defense, at times, was prone to giving up points against playoff contenders. Overall, there is a lot of work to do this offseason on strengthening both sides of the ball for the team.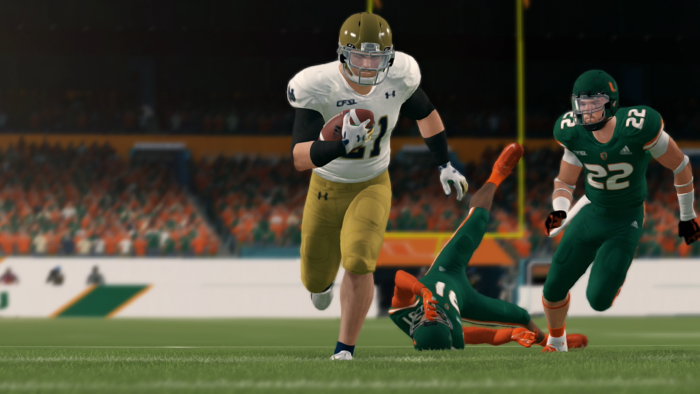 Notre Dame
Why they will:

Notre Dame, fresh off two straight championships, was given one of the toughest non-conference schedules in the country. Their first three weeks included a loss to eventual PIT Champion Alabama, a loss to eventual SEC Champion Kentucky, and another loss against defending National Champion Florida State. Notre Dame is all but guaranteed an easier early season schedule next season. If Notre Dame can reload and reorganize, the ACC still looks within reach for Notre Dame in Season 16.
Why they won't:
Notre Dame's road to reload is daunting. The Irish lose nine seniors to graduation including their starting QB (KyShawn Williams), both HBs (Duane Sammons and Jordan Murray), and many more great players. While the Irish are known to be great recruiters, that doesn't mean it'll be an easy task replacing everyone who leaves this offseason. Can Notre Dame bounce back? Sure. Will it be an easy task? Definitely not.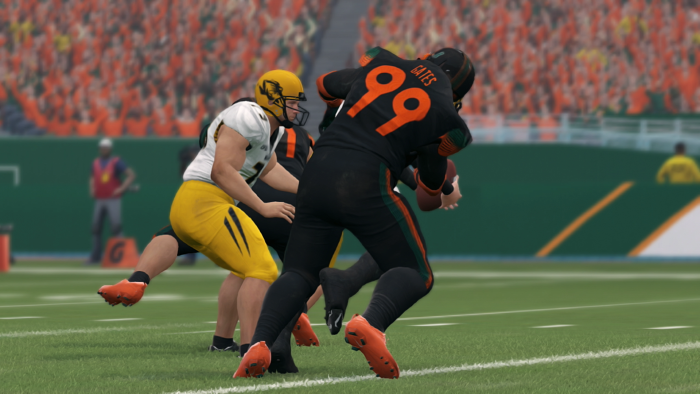 Miami
Why they will:
The Hurricanes looked the part this season. Miami not only made the PIT, but the Hurricanes also beat rival Notre Dame in the first round of said tournament. Optimism is running high in South Florida. This team only has three graduating seniors, and DT Jay Gates might not only win Freshman of the Year tomorrow but maybe Defensive Player of the Year as well. Miami can rise in an ACC that has both Florida State and Notre Dame losing a lot of talent this offseason.
Why they won't:
Just because the defense is great doesn't mean the offense is playoff ready yet. QB DaShawn Odie is one of the three seniors graduating. Even with Odie at the helm, the Hurricanes' offense still struggled. This season they only scored 28.3 points per game, which ranked 18th out of 24 in the CFSL. The staff at Miami surely knows work is needed this offseason to get some more playmakers in the locker room. The defense is ready, now Miami needs to get the offense playoff ready too.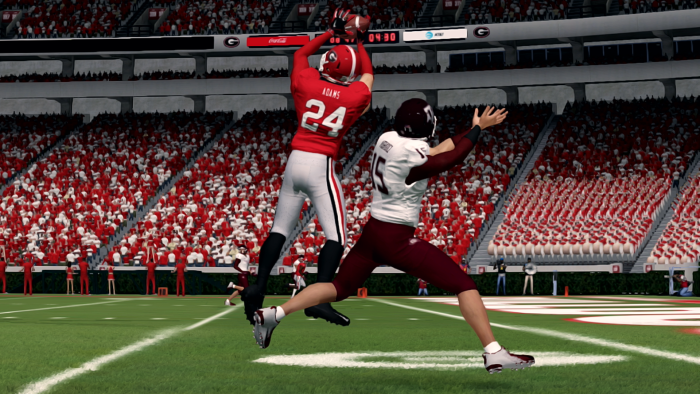 Georgia
Why they will:
A 2-6 team making the playoffs? It's been done before, and recently. As mentioned earlier, Ohio State went 2-6 last season before being the fifth seed this year. These Bulldogs are a young team (only two graduating Seniors) and showed some real moxie at the end of the season with wins over Florida and Tennessee. If one of the SEC's big three (Alabama, Kentucky, and LSU) stumbles out of the gate, the Bulldogs might be that team to take a contenders place in the conference.
Why they won't:
Just because Georgia beat 1-7 Florida and 0-8 Tennessee doesn't make them playoff contenders overnight. Georgia returns only two Elite players (QB Ray Flash and CB Shawn Adams). Georgia has a lot of work on the recruiting trail to do before they can even sniff the levels of talent playoff teams possess. Georgia's defense played above their heads this season. They had some outstanding performances from their cornerbacks (who are up for awards tonight). This team is a PIT contender next season, but they are likely at least a season away from contending for the big show.