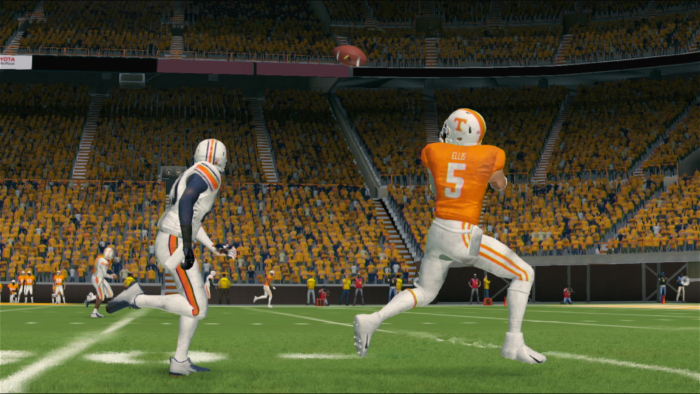 By: Justin Duke (Beard on Blast)
For every success story, there must be stories of defeat. The storm of failure has been braved by many, but none have faced a stronger one than Logan Mitchell. Waves of adversity were already surging when he took the helm of a quickly sinking ship. The ship has continued to take on water but for those paying attention, the waves are starting to recede. The ship is starting to right itself. On the outside, she isn't pretty, but on the inside, changes are taking place.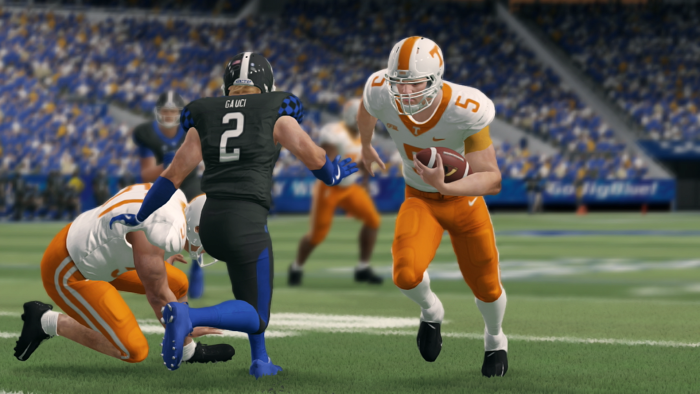 To tell this story correctly we must travel back in time to three seasons ago when Tennessee was on the verge of collapse, and no one wanted to be associated with a program that had become the laughingstock of the league. With less than ten returning scholarship players and without anyone at the top of the program, Tennessee was on life support at best. There were discussions behind the scenes on whether the program could survive the current downward spiral it was in. Enter Logan. Looking back there weren't many people willing to take on the challenge of rebuilding a program that was in the deepest pit of despair. New programs were being created and ADs would rather take on that challenge than the one that Tennessee presented. Traditionally when a new AD comes in they build on the foundation built before them. However, Logan came to a program that had its foundation crumble.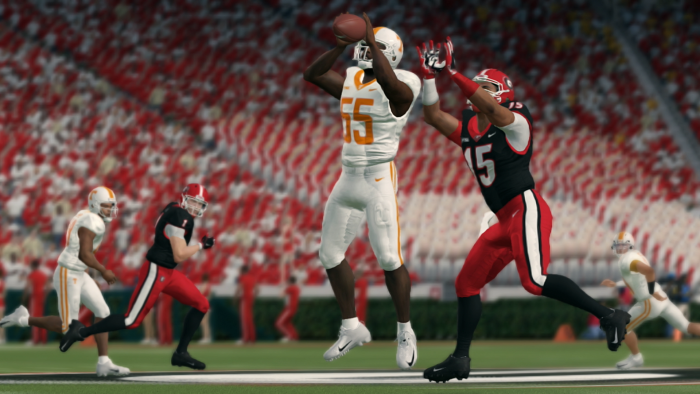 The next three seasons may have flown by for some, but it has moved forward at a crawl for Logan and the Volunteers. In a world where coaches and ADs are expected to provide instant success, the Volunteers have found little. However, the powers that be at Tennessee have seen something in the young AD that had inspired them to keep faith in a man that many would have moved on from. After 24 straight losses, the Volunteers appear to be just as bad as advertised… if you only look skin deep. However, just like the saying, the beauty of this program lies within.
Three years ago, Tennessee wasn't even competitive, it was a slam dunk on everyone's schedule to get a win. That is enough to drive an AD or coach to drink. Logan doubled down and continued to recruit quality athletes and knowledgeable staff to help him turn it around. Now fast forward to the season that just ended. Tennessee is still seeking that first win under Logan, but they are now a team that has a competitive roster and are looking to make an unprecedented run to greatness next season.
"We had a pretty big turnover I wasn't prepared for my first season. Lots of ghosts and transfers to go with the previous AD. Tennessee hadn't been very popular in the league… so we've had to change the culture and league perception of the program first and foremost. It was tough to get guys to buy in that I'm going to change the team around at first. [We] got some guys to upgrade and guys to come in and help out and they all believe in the program and what we're doing and are here to see this program rise back to the top."

Logan, Tennessee AD
This may seem like a hard-to-believe prospect but ask anyone around the league worth their salt and they will tell you this new-look Tennessee squad is dangerous. "Oh I feel it's coming and in a big way for them," said Pittsburgh AD James Bayse. Bayse went on to say, "Logan is someone who knows the game in-depth and is assembling the team needed to win and win a lot. It's surprising that even with the current roster they haven't won yet."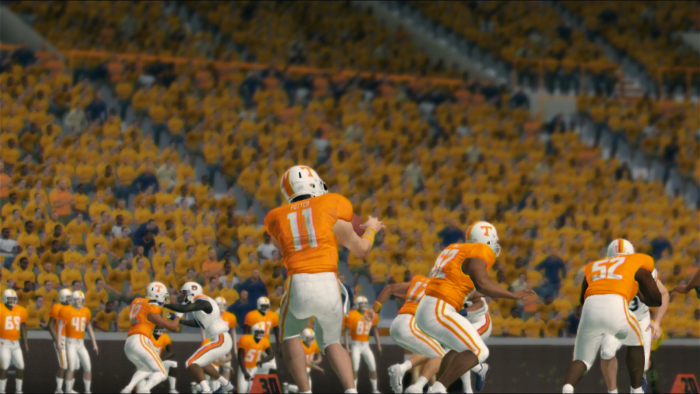 That should change quickly. Logan and his staff have put together what some may refer to as a historic start to the Season 16 recruiting class. In the early recruiting window, Tennessee landed five top-end recruits. Some rivals have begun to take notice. "I really think Tenn is close to turning the corner," said Alabama Cory Dobbins. Dobbins continued, "Logan and Tiny have hit the recruiting trail hard and landed several studs. Once they get that first win, I think the ball will start rolling like we have seen with Georgia at the end of this season."
The waves are retreating. It won't be long until the whole league sees Logan's plan to change the culture at Tennessee come to fruition. They are poised to make a run next season and the only people who will be shocked are those that haven't been paying attention. The ship isn't sinking anymore.