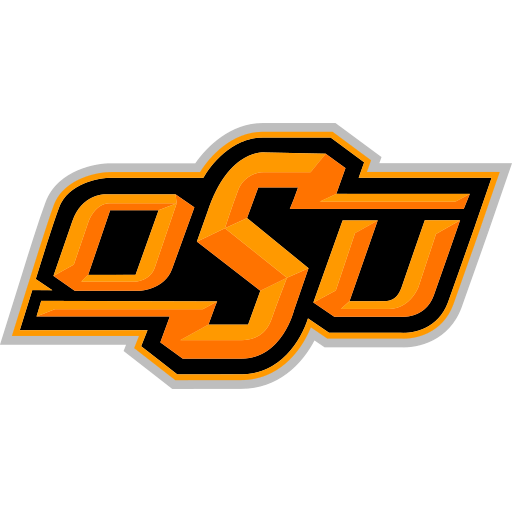 BY: Ryan Moreland (@ryanmoreland)
The news of Houston Freeman stepping down as the AD of Oklahoma State has now permeated through the league. It came as a shock to many, but something that Houston has been planning for a while. The Freeman household very recently grew by one and Houston wants to make sure he is there for his wife and new daughter. Houston is known by many as a charismatic leader, a devastating game planner, and a good friend. Here is a look back at his career, this season, and what awaits Houston in his future.
"A competitor at the highest level. But always the first one to reach out if you need help. He quickly became someone I would consider a friend. Glad to see him go out on top and I'm going to miss competing against him."

Nate Murphy, West Virginia AD
History
Houston first joined the CFSL in Season 5. He quickly found success, winning the National Championship as a member of the Texas Longhorns. He quickly took on coaching roles looking to expand his responsibilities. Just three seasons into his league tenure he found his first AD position at Alabama. 
"He's a guy who just cares. Cares about his family, cares about his friends, cares about everyone. I've never heard anyone say a bad word about him and I can't think of any reason why anybody could say a bad word about him other than through jealousy of how good of a human being he is."

Roggie, Oklahoma State RC
Houston didn't find much success in the first year as an AD. His choice to run the triple-option offense resulted in Alabama going 2-6 that season. Following that season Houston got an opportunity he couldn't turn down. That offseason Mike reached out to Houston to ask if he wanted to bring Oklahoma State into the league as its first AD. As a lifelong Cowboys fan, this was a dream come true. "I gave a resounding yes." Houston continued, "I knew I could bring my love for the Pokes into the league and develop a strong program." Houston found immediate success with his team. In Oklahoma State's first season they went 7-1 in the regular season and won a Big Ten title. Houston quickly built the Pokes' reputation around the league.
"He was been a pillar and role model in this league as a player and AD. It is kinda sad to think that his AD time is over but happy that he will still be here as a player and coach. A true class of a man."

Tom Pence, Florida State AD
Houston spent seven years at the helm in Stillwater. Under Houston, the Cowboys had an impressive 44-15 record and never posted a .500 or worse record. In fact, Oklahoma State's .733 win percentage is the best in CFSL history. Houston built great teams, but one thing still eluded him. The Cowboys made the postseason in four of the first six seasons but had never won a postseason game. "Man, we really did have some great teams… and we still couldn't get it done," he said. The narrative that the Cowboys couldn't win in the postseason grew. But it never affected Houston. " …You just focus on the things you can control, and winning and losing takes care of itself," he said.
The Championship Season
Fast forward to this season. A fantastic offseason brought in big names to add to an already strong foundation. The Cowboys appeared to be a contender. Then they suffered a setback when they lost to Michigan in to start the season, but that didn't get Houston's hopes down. "Even after that loss to Michigan I knew we had a chance," said Houston. He went on to say "We didn't have the most optimal settings that week. Point blank, we flipped our offense around, we flipped the defense around." Houston talked about the impact of getting key players back (like Les McAdoo who missed Week One due to a suspension) and the growth of his young QB. He said, " I think what I'm most proud of is how rough of a start it was for QB Ryan Moreland and how quickly he turned it around. Watching him lose with grace that week and the desire to get better afterward was what reaffirmed to me that we were going to be a championship-caliber team." 
"One of the best game planners the league has ever seen. He's got a very good mind for the game, and he's a great asset to the league. He's also a really chill person."

Justyn Veneklasen, Michigan AD
Houston's thoughts on his team proved to be correct. Oklahoma State would go on to win the next 10 games in a row, including its first three playoff wins and the team's first title. He knew his offense played a large role in their season, but Houston was quick to give credit to the other side of the ball. Houston said, "… This year's team had a great defense from top to bottom. No weak points. The legendary former defensive coordinator UCanDoIt once said, 'I told y'all, defense wins championships,' and the man was right." Oklahoma State's defense led the CFSL in points allowed per game, yards allowed per game, and rushing yards allowed per game in Season 15.
"He's just a good guy, you won't find to many people in this league that have been around a while that don't have something good to say about him. It was an honor and even more of a privilege to have learned from such an amazing AD, to have learned from a league legend."

ThatGuy, Oklahoma State AD (Houston's Replacement)
Houston's last season as the Athletic Director of Oklahoma State was a dream come true. He started the season by being voted into the CFSL Hall of Fame. He not only won his first playoff game as an AD but took home the championship. He got to see his team win several postseason awards, including the highly coveted Team Spirit Award. And most importantly, Houston welcomed his first-born child into the world. When asked about how great this season was Houston responded, "I'm ecstatic… I will cherish my experiences from the last six months or so and carry them for a lifetime."
"Gratitude. Both from him and for him. He's always been extremely appreciative of his opportunities and the people around him. And everyone, myself included, is always grateful for his help, leadership and inspiration. Even though I'm more than 15 years older than him, I kind of want to be him when I grow up."

Mike Peters, CFSL President
The Future
Houston's decision to step down came as a result of the starting of his young family. As any good husband and father does, he had to put the needs of his family first. However, he is not ruling out the possibility of one day returning to the ranks of AD. For now, he will continue to be a member of Oklahoma State (his player just finished his junior year) and will remain on the coaching staff as a Graduate Assistant.
Houston will still be around the league, but for many, it won't be quite the same without him as an AD. The quotes throughout this article prove what he meant to the CFSL and how great of a leader he was. As the content staff will tell you, I am not one to interject myself into a story, but I would be remiss if I didn't add my thoughts. Houston is the truest sense of a leader. This season he has taught me so much, motivated me to get better and is always fast to lend a helping hand. I would not have achieved anything in this league without him. Thanks, boss.
Like a true Cowboy, Houston rides off into the sunset.