BY: Cole Mantell (@ColeMantell)
Season 16's recruiting cycle is upon us. This season features a larger-than-normal senior and transfer class. The CFSL's 26 teams are eager to find the next best players around the country. For three seasons now, we've looked at what teams don't have and what they may be targeting. Once again, we will take a look at what each team needs during recruiting.
As usual, there will be some caveats. Namely, per usual the revived MAC will not be featured here because they are expansion teams. As such, they need everything. Additionally, with so many positions open this cycle there will be multiple openings at each team. However, this will only focus on the one position group each team needs the most. Additionally, transfers are not taken into account. So, with that out of the way, let's take a look!
Alabama Crimson Tide – Outside Linebacker
Alabama is one of the few teams with very few senior graduations. They only lose 4 seniors and are in a good position to excel come recruiting time. With that said, their biggest weakness now is at Linebacker, specifically on the outside. With no OLBs and only one MLB on the roster heading into this week, look for Alabama to focus on that position group specifically heading into this weekend.
Possible Recruit Fit: Elite OLB Van Jackson – Bixby, OK
Auburn Tigers – Free Safety
Auburn is another team with relatively few losses this cycle. However, their losses are notable in QB Jason Lemmy and a few other key elite talents on defense. While many teams need a QB, Auburn arguably is more in need of defense to strengthen their calling card. Especially in a cycle with so much talent, you can expect the Tigers to be aggressive on the defensive side of the ball this weekend, especially in the backfield.
Possible Recruit Fit: Recusing Due to Conflict of Interest
Boise State Broncos – Free Safety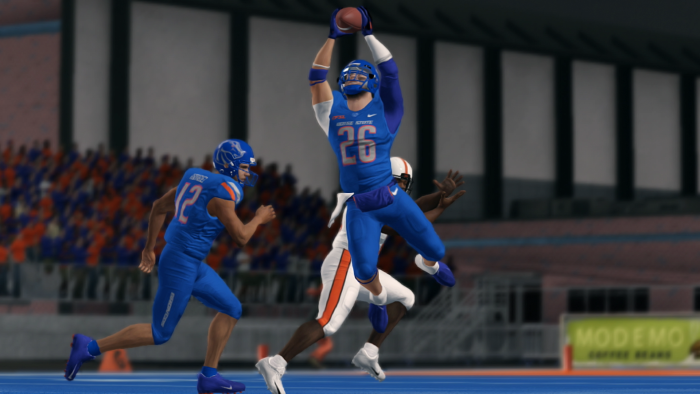 Fresh off their first-ever CFSL National Championship appearance, Boise State will be one of the hottest destinations this cycle. The Broncos only have three seniors graduating, and outside of QB Ryan Smith, the Broncos have depth at the ready. Similar to Auburn, QB will be a priority, but Boise State will look to add depth to the safety position on defense. Finding talent shouldn't be an issue for one of the hottest teams in the CFSL.
Possible Recruit Fit: Elite FS Alex Bernard – St. Paul, MN
Clemson Tigers – Tight End
Clemson is a team that has a history of running the ball and there are no signs of that changing. To improve the rush on offense Clemson will need to look at tight end. Ivory Ervin Jr is graduating and they only have a 3-star on the roster right now. With a few to pick from, Clemson will be thankful their needs are at what seems right now a less competitive position group versus some other teams in similar spots. Look for Clemson to maybe make a splash this weekend with their favorable position going into recruiting.
Possible Recruit Fit: Elite TE Kareem Pitts – Jacksonville, FL
Florida Gators – Defensive End
With only two senior graduations, Florida is well positioned to take a big leap under new Athletic Director Vennom. The sky is the limit with this Gators team, and the big target for this recruiting cycle will be at DE. Replacing Tony D'Alfonso is no easy task, and so far there are fewer DE/DT profiles than usual (at the time of writing). Florida will be in a battle to find that guy. There is no doubt it will be one of the top priorities for the team this cycle.
Possible Recruit Fit: 5-Star DE Titus Law – Athens, GA
Florida State Seminoles – Halfback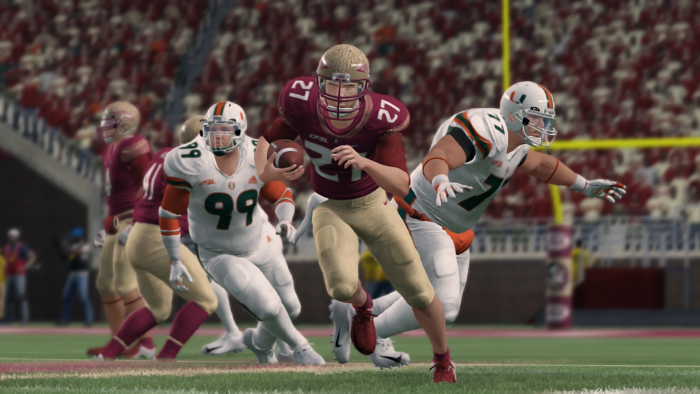 It's not as dire as when I said Texas needed "everything" a few seasons ago, but numerous well-known names are graduating from the Seminoles' historic roster. With two titles in hand, Florida State will more than have enough ammo for recruiting this cycle, especially after another great undefeated regular season. While numerous groups could use depth attention from the Seminoles, both halfbacks will graduate for the team. This leaves a big hole where Florida State will need at least one, if not two new guys in the room. This could be a transfer target area for the team as well.
Possible Recruit Fit: Elite HB Ike Porter – Haines City, FL
Georgia Bulldogs – Middle Linebacker
Georgia is only in their second season in the CFSL, so they have much room to grow talent-wise. Still, with Haikili Arroyo graduating, the Bulldogs will spend a lot of work rearming the defense. Look for Georgia to target higher-end players as well this cycle while there is plenty of depth. This is a team that could be dangerous with a strong off-season.
Possible Recruit Fit: Elite MLB Brian Andrews – Rusk, TX
Illinois Fighting Illini – Defensive Tackle
After a successful expansion season, Illinois will only have a few guys graduating. Still, their priority this weekend will be at the Defensive Tackle spot, where Andrew Fields has graduated and leaves no current DT on the Illinois roster right now. As stated earlier, DE/DT doesn't have as many profiles as there normally are, so expect a battle with other teams in that position group.
Possible Recruit Fit: Elite DT Reggie Andrews – Knoxville, TN
Kentucky Wildcats – Quarterback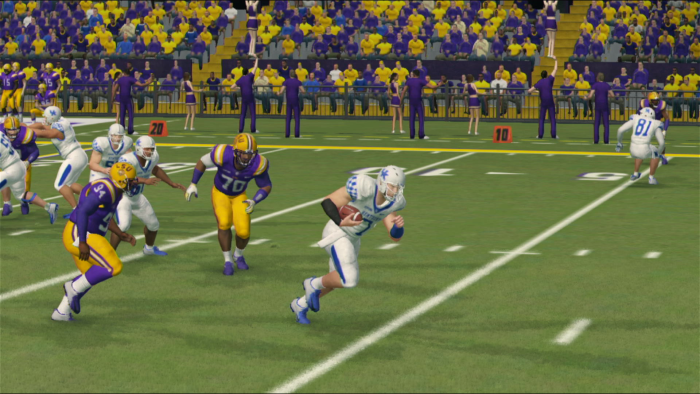 To be clear, Kentucky is far from the only team that needs a quarterback this recruiting cycle. As I wrote in a previous article, there are a record amount of QBs graduating this offseason. For Kentucky, however, QB truly is the only spot of consequence they must focus on. While certainly AD of the Year 14rdavis will add depth to his playoff team from Season 15, the departure of Scott Pinesaw leaves a giant hole both physically and emotionally on the team. Pinesaw is the only QB to ever start a game for Kentucky. The Wildcats finding his replacement will be a storyline to keep an eye on this weekend.
Possible Recruit Fit: Elite QB Pink Leisa – Knoxville, TN
Miami Hurricanes – Quarterback
While Miami didn't make the playoffs, like Kentucky this is a team on the rise with relatively few holes to fill. The Hurricanes are going to look for the successor to DaShawn Odie. Miami had one of the better defenses in the CFSL last season. That makes the obvious focus is looking for playmakers on offense this recruiting cycle. Quarterback is the start, but we could see multiple new offensive playmakers next season in South Florida.
Possible Recruit Fit: Elite QB Charlie Sammons – Johns Creek, GA
Michigan Wolverines – Wide Receiver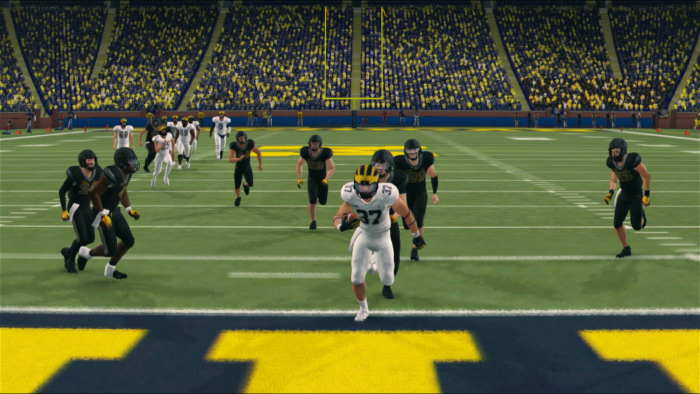 Michigan is yet another team who will need a new quarterback, but their bigger need will be at wide receiver. The Wolverines lost three of the five WRs from Season 15, including All-American Derrick Pendleton. For a team as pass happy as Michigan, this is a critical focus area for the team this offseason. Expect not only some freshmen but likely some transfer WRs to be rumored to Ann Arbor as Michigan gets underway with new AD Aaron Ike.
Possible Recruit Fit: Elite WR Blake Alexander-Martel – Detroit, MI
North Carolina Tar Heels – Wide Receiver
As is normal with expansion teams hitting their second-ever offseason, the Tar Heels aren't losing many people to graduation. One of their most significant losses is at wide receiver with Dominik Flores leaving the program. After an up-and-down first season in the CFSL, UNC can use all the playmakers on offense they can find to support young QB Ayden Martinez. Like Michigan, look for the Tar Heels to be in conversation with plenty of WRs.
Possible Recruit Fit: 5-Star WR Tatum Washington – Atlanta, GA
Notre Dame Fighting Irish – Halfback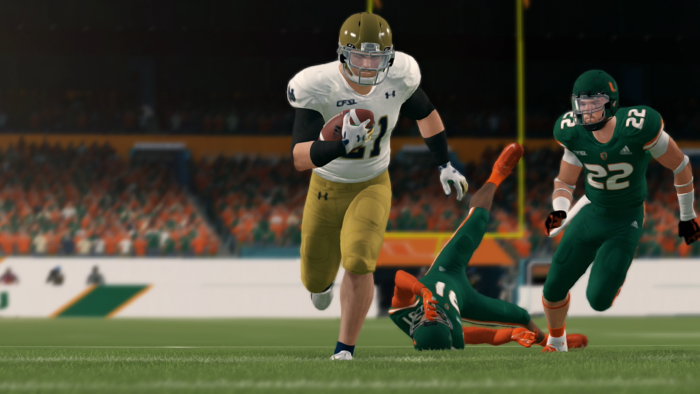 With five graduating seniors on offense, Notre Dame has a lot more work to do outside of just HBs in recruiting. Still, this is a team with two recent National Championships and some of the best recruiters in the country. While Notre Dame has some work to do to get back to that back-to-back champion status, there is plenty of opportunity with the Irish for new blood to reinvigorate the program this offseason.
Possible Recruit Fit:  Elite HB Tank Lionheart – Augusta, KS
Ohio State Buckeyes – Cornerback
Ohio State has numerous graduations, but none as impactful as the losses in the secondary. The Buckeyes have three CBs leaving. Getting talent at corner will be the number one priority this offseason in Columbus. After a few games where pass defense was an issue as well, this presents an opportunity for the team to address it and redefine the defense. With more pass-heavy teams moving into the Big10, this will be crucial if they want to compete for a Big10 title.
Possible Recruit Fit: 5-Star Jason Myers – Pittsburgh, PA
Oklahoma Sooners – Defensive Tackle
No doubt about it, the triple-option experiment did not turn out well for Oklahoma in Season 15. Whether or not they try it again, however, the defensive line is in need of reinforcements for the Sooners. With graduations around both sides of the ball, keeping the pressure on defense is an area Oklahoma cannot afford to let up on going into Season 16. So, like a few other teams, they'll be competing for a DT recruiting class that is pretty thin.
Possible Recruit Fit: Elite DT Bronco Dukes – Boca Raton, FL
Oklahoma State Cowboys – Outside Linebacker
For Oklahoma State, Season 15 was the season for the ages for the program. Not only did Oklahoma State shed the playoff struggles of seasons past, but multiple players in the program won multiple end-of-season awards. The linebackers are the only position group with multiple graduations, so to keep the party going the Cowboys will likely need to focus there. There is a new AD in town as well, so expect the team to try to make a splash with their championship trophy in tow.
Possible Recruit Fit: 5-Star OLB Busta Banks – Riverside, CA
Oregon Ducks – Middle Linebackers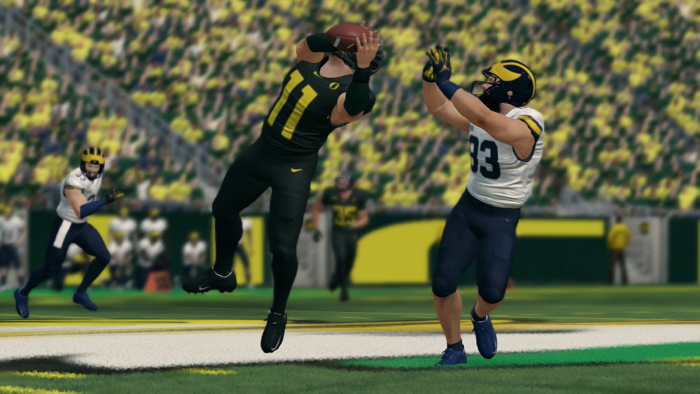 While Oregon returned to the playoffs last season, this is also a team searching for more. The Ducks come into the offseason with not a single linebacker on the roster. Look for Oregon to target that position group first this weekend. Phil Camit also is gone, so Oregon will be another team looking for a QB, but the linebackers are the priority. New Oregon AD Konvict certainly is going to have a challenge going into his first season as the new guy in charge.
Possible Recruit Fit: 5-Star MLB Axel Holgerson – Copenhagen, Denmark
Pittsburgh Panthers – Strong Safety
With no graduations, one of the most active teams in league chat will have a nice base to work off of entering their second season in the CFSL. While there aren't any seniors to replace, Pittsburgh still has plenty of work needed. The Panthers have only one Strong Safety on the roster right now. That will be a good place to start for Pittsburgh this recruiting cycle.
Possible Recruit Fit: Elite SS Steven Lee – Philadelphia, PA
Texas Longhorns – Quarterback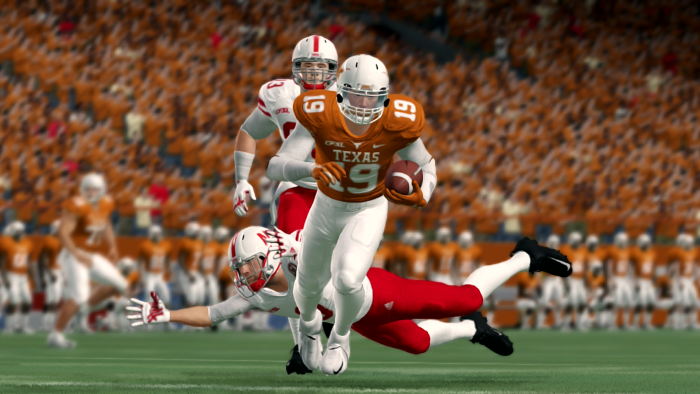 There are a few spots open for new Texas AD Michael Buck to address, but the headliner for Texas is the same as quite a few others: quarterback. Replacing Kai Kohko is no easy task, just as he had the unenviable task of replacing Vito Pipino a few seasons ago. There is a long line of legacy success for Texas QBs in the CFSL, so whoever jumps into that starting spot next season will have a legacy not only to support them, but one to uphold as well.
Possible Recruit Fit: Elite QB Terry Olliff – Evanston, WY
West Virginia Mountaineers – Quarterback
Similar to Kentucky, West Virginia will lose the only quarterback ever to start for the team. There are important spots to fill on defense as well, namely at defensive tackle, but West Virginia AD Nate Murphy will be on the lookout for the next leader of the offense this cycle. There are plenty of QBs available, but who will be the one to take the all-important title of second-ever QB to start for West Virginia?
Possible Recruit Fit: Elite QB Baker Thomas – Essex, VT